A diverse workplace means diverse perspectives
Career Centre's Investing in Inclusion series promotes equity and diversity in hiring
January 10, 2017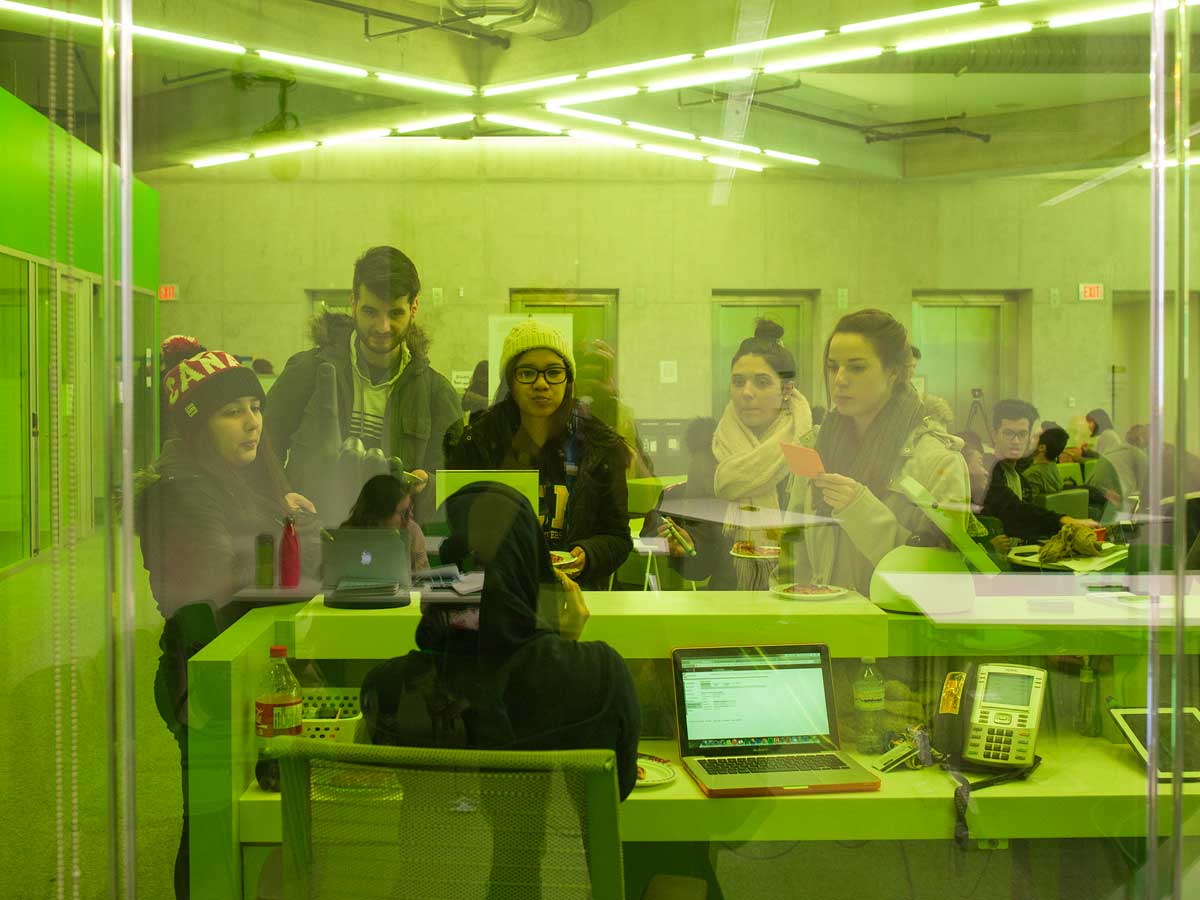 When people see themselves reflected in an organization, they're more likely to engage with an organization. When a workplace is diverse, it gains new skills.
In 2016, the Ryerson Career Centre (opens in new window) launched Investing in Inclusion, a semi-annual series of half-day education outreach sessions that are geared towards Ryerson's employer partners. The events seek to educate Ryerson recruiters on how to promote and retain a workforce committed to equity and diversity.
The first Investing in Inclusion event took place in June 2016 and focused on the LGBTQ community. In November 26, the Career Centre partnered with International Student Support (opens in new window) for an event about international students and internationally trained professionals. The next event, in June 2017, will centre on mental health and resilience.
"If you have diverse employees, you have diverse perspectives. That means there are diverse ideas, and diverse approaches to challenges, and diverse solutions to problems," said Rachel Barreca, manager of campus engagement, at the Career Centre.
"Not everyone thinks, learns, or communicates the same way. Not everybody comes from the same background. When your hiring processes reflect diverse ways of thinking, then diverse people can succeed in this process. That only happens when hiring managers with the power to make decisions implement inclusive hiring processes."
"There has been a definite movement towards making more diverse workplaces," said Jean-Pierre Fernandes, campus engagement specialist, at the Career Centre. "For some businesses, they're forced to: some businesses are required to report the statistics. But as well, with globalization, as businesses enter new markets they realize they have to have a diverse workforce to reflect those markets."
Even so, a diverse workplace rarely just happens. "If the people in power aren't interested or don't see the benefits, then it's not going to happen," said Barreca. "It means you're perhaps not running a recruitment process that assesses diverse candidates effectively. Oftentimes hiring processes can be geared towards the success of the mainstream in our culture—which is typically white, middle-class, straight and male. There are obviously exceptions, but that is what our hiring process traditionally supports."
What does it take to overcome those barriers? The strategies can be surprisingly simple.
"If you're looking to recruit someone from a particular community, maybe use social media and channels that would appeal to those communities," said Fernandes. "If you're looking at retention, create employee resource groups so that those individuals can support and network with each other within the business. It's understanding what the needs of those communities are, and once employers have that, they can act accordingly.
"For me, the biggest barrier is just lack of understanding and awareness," Fernandes added. "Part of what this series is doing is allowing employers and businesses to understand that people from distinct communities need supports that are unique to them, and educating them on how to do that."
How open are businesses to implementing policies for diversity? "At Ryerson, there's such a commitment to diversity," said Fernandes.
"But when we're looking externally, it's very much a mixed review. A lot of the larger businesses we work with, they get it. Sometimes working with the smaller businesses, the startups, they're only just starting to understand the value of investing in that. But that's part of what Investing in Inclusion is about: it's creating those spaces where they can understand the 'Why.'"
For more information, visit the Career Centre website (opens in new window) .