Ryerson University to open new campus in Brampton
April 19, 2018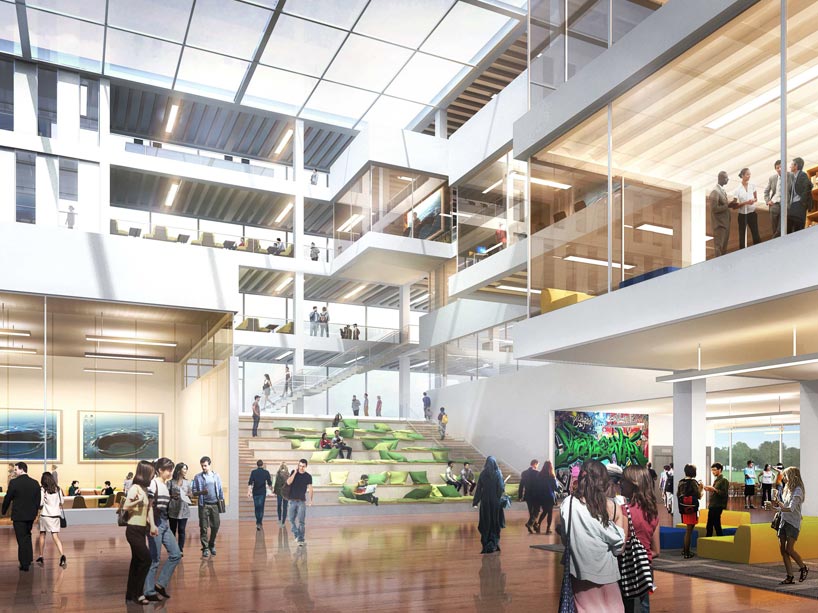 TORONTO, April 19, 2018 --- Ryerson University welcomes the Government of Ontario announcement that Ryerson's proposed education and innovation hub will proceed in Brampton, adjacent to the downtown GO station. The development of a Brampton campus marks the first time that Ryerson University has expanded academic programming outside of downtown Toronto.
"In expanding to Brampton, Ryerson University will provide much-needed university programs to students in one of the fastest-growing and most diverse communities in Canada," said Mohamed Lachemi, president and vice-chancellor of Ryerson University. "We are looking forward to working with Sheridan to provide students in the region with innovative academic programs that offer the critical thinking and problem solving skills needed to succeed and thrive in the modern economy."
In addition to delivering a mix of data driven science, business programs and experiential learning opportunities, Ryerson's Brampton expansion will also include:
A Centre for Education, Innovation and Collaboration
An Innovation Hub, connecting students with external organizations in the region
A National Centre for Cybersecurity
The Ontario Government will invest $90 million for the construction of a new post-secondary site in Brampton for Ryerson University with Sheridan College as Ryerson's academic partner. The Brampton City Council made an historic commitment of up to $150 million for the new downtown university campus and centre for innovation.
"Sheridan College has a long history and deep roots in the region both as an educator and as a strong partner with community organizations and businesses," said Chris Evans, the executive lead at Ryerson for the Brampton initiative. "Ryerson University looks forward to working with Sheridan to create new programs, educational pathways, and shared experiential learning opportunities for our students."
The project has an anticipated academic start date of September, 2022. Plans call for the downtown Brampton campus to grow to enrol at least 2,000 students over the first 5 years.
"I want to thank the province of Ontario, the City of Brampton, and Sheridan for being such outstanding and supportive partners," said Lachemi. "As a recognized leader in city building and innovation, Ryerson University believes this is an outstanding opportunity to be a catalyst for further growth in the region."
Ryerson University is Canada's leader in innovative, career-oriented education. Urban, culturally diverse and inclusive, the university is home to more than 44,600 students, including 2,600 master's and PhD students, 3,100 faculty and staff, and nearly 185,000 alumni worldwide. For more information, visit ryerson.ca
- 30 -
MEDIA CONTACT:
Zandra Alexander
Public Affairs, Ryerson University
416-979-5000 x4282
zandra.alexander@torontomu.ca