School of Urban and Regional Planning alumna specializes in Nation to Nation planning and development with Indigenous people
Focus on equity and diversity has led to a rewarding career
January 12, 2022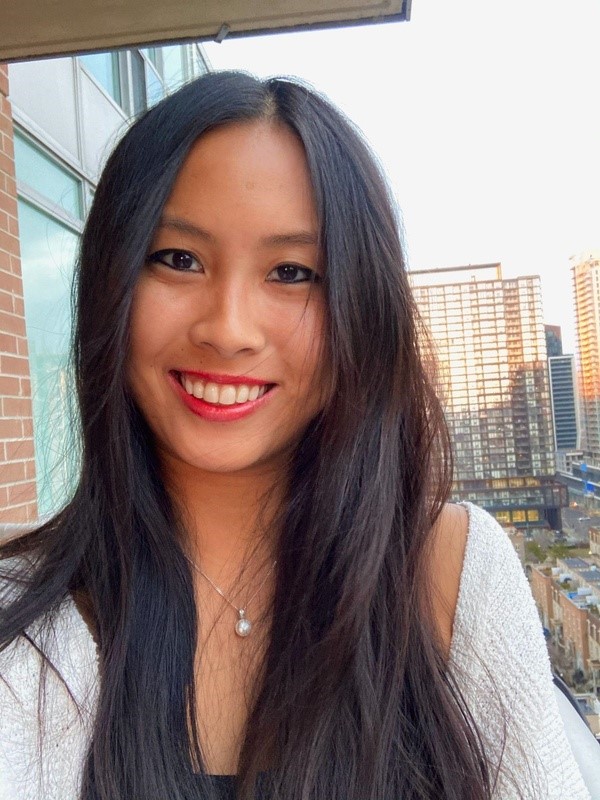 Recently I was able to speak to Kiana Côté about her experience in the world of urban planning and her exciting career as a planner since completing her master of planning in urban development (MPI) at the School of Urban and Regional Planning (SURP) at the Faculty of Community Services (FCS). Her master's research project (MRP) and others can be found online at the Ryerson Library. In her own words:
Tell us about your career. How did your graduate degree and research project play a role?
I work for the Montreal-based urban planning and land development consulting firm BC2, external link. As part of the Inter-Nation Collaboration Team, my work focuses on projects done with diverse communities of Canada including Indigenous and First Nation communities. Through my master's degree, I came to understand how inclusivity, equity, empathy, humility, as well as challenging perspectives are crucial to the practice of planning. I am thankful to SURP for developing those skills as well as for my colleagues for their openness to applying those ideas through our work.
Can you tell us about your master's research project?
SURP's particular focus on sustainability and equity inspired me to conduct research on meaningful and inclusive engagement. My paper explored the City of Toronto's approach to citizen participation in Scarborough Neighbourhood Improvement Areas, external link (NIAs). It uncovered diverse groups' perspectives on how the City engages them. The main purpose of this research was to explore the challenges and barriers that stand in the way of meaningful and inclusive engagement.
Looking forward, what do you see as the future, for yourself? What impact do you hope to have in your field? How does your MRP factor into that?
I hope that my MRP gave a voice to those who are typically not heard in the planning process. I want to be a planner who supports transparent, accountable, and inclusive planning, ultimately achieving more sustainable processes that build capacity. Beyond exposing areas of improvement for the professional field of planning, my MRP made me realize that reflecting on how to better engage diverse communities is fundamental, not only to reach enhanced civic and political cohesion but also to achieve more equitable societies where both minority and majority populations are seen as part of a collective national project.
What has been one of the highlights of your MRP experience?
Witnessing my participants' passion during the interviews and them thanking me for my work were the highlights of this project. This was the confirmation that my research was needed and my work important, which made me happy.
Is there anyone you'd like to thank for their support on your academic and/or career journey? Perhaps a professor, friend, or colleague?
I would like to thank my MRP supervisor Professor Zhixi Zhuang for the encouragement and precious guidance during the writing of my paper. Thank you also to Professor Anna Triandafyllidou, for seeing the potential in my research, being my second reader, and presenting me with the opportunity to publish a PDF fileworking paper for the Ryerson Centre for Immigration and Settlement (RCIS) and the Canada Excellence Research Chair (CERC) in Migration and Integration.
Graduate Research Series
This past summer graduates and students at the Faculty of Community Services (FCS) were invited to tell us about their research projects and graduate studies experience. This is part of a series of introductory profiles about alumni and graduate students featuring their research and their advice for prospective graduate students. It is our hope you are as inspired by their research efforts and success as we are. If you would like to submit a story idea for consideration please contact Bonte Minnema at bminnema@ryerson.ca.