Black experiences with planning in Canada
Redesigned courses in the School of Urban and Regional Planning explore Black-led city-building efforts as well as historical and contemporary harm
January 24, 2022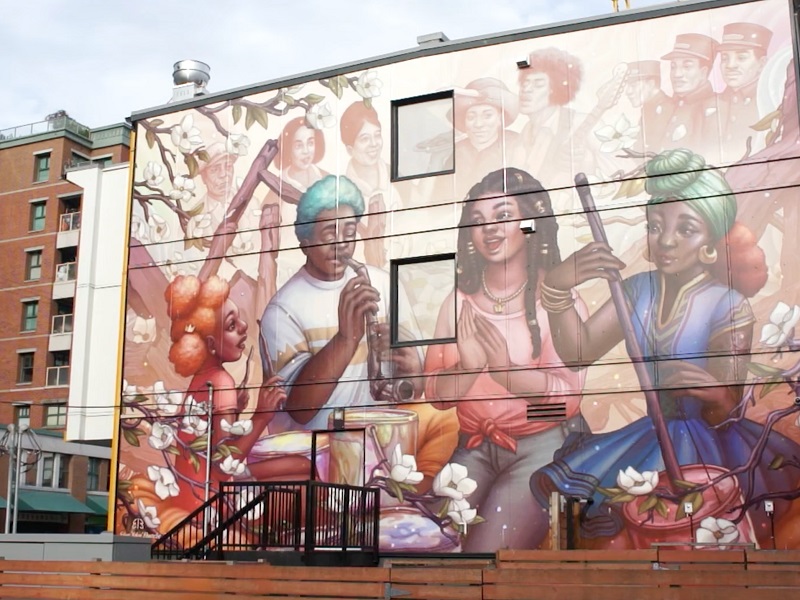 Two core courses in the School of Urban and Regional Planning (SURP) have been redesigned to centre the historical and contemporary experiences of Black communities with planning in Canada.

Abigail Moriah and Simone Weir, of the Black Planning Project (external link) collaborated with SURP Professor Magdalena Ugarte to redesign and teach the courses, with the support of Bethel Zecharias, a student in the school.
Delivered for the first time this fall, the newly redesigned PLG 720: Advanced Planning Studio II and PLG 532: Field Research Project II explore the diversity of ways in which Black individuals, organizations and communities are leading place-making (external link) efforts across the country.
They also begin to unpack the harm that planning practice and policy has had on Black neighbourhoods, a history which has not been adequately represented or addressed in planning education.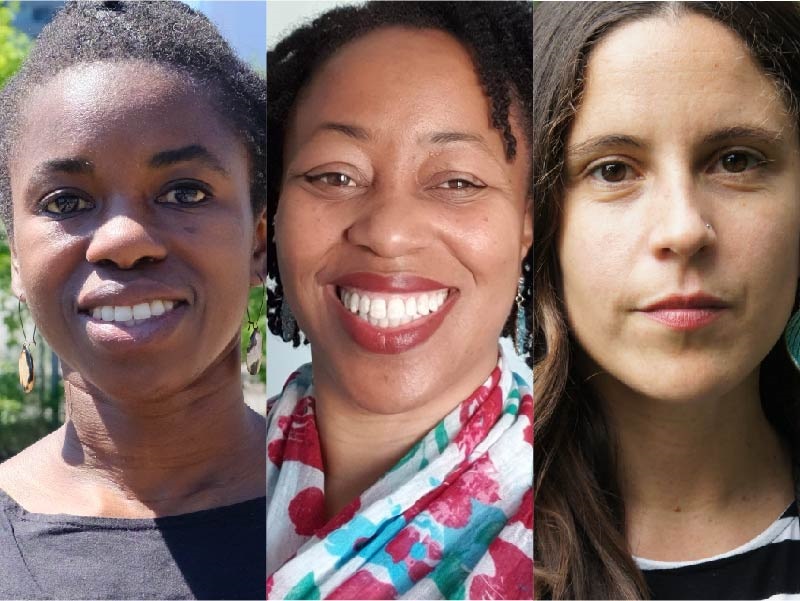 Take Africville, for example. Africville was a thriving Black community located on the outskirts of Halifax, dating back to 1848 (external link) . Despite being home to hundreds of individuals and families who paid taxes for city services, the City of Halifax did not provide Africville with basic amenities, such as sewage, access to clean water and garbage disposal. Throughout the 1960s, the city forcibly relocated all residents to make way for industry and infrastructure in the area, and in 1970 the settlement was demolished.
Or, consider Hogan's Alley. Hogan's Alley was the unofficial name for Park Lane in Vancouver's Strathcona neighbourhood and was home to Vancouver's Black population (external link) . Fifty years ago, the community was displaced to make way for the construction of the Georgia and Dunsmuir viaducts; another example of urban renewal-induced displacement.
In Toronto, Little Jamaica has gained attention recently given the impact of transit investment, coupled with the COVID-19 pandemic, on affordability; and the subsequent closure of Black businesses. (See: A Big Vision for Little Jamaica (external link) ).
"The harm that planning has done can be exhibited in terms of Black communities being segregated," explains Moriah. "Physical and geographic separation and spatial inequities, in terms of access to services and benefits that other communities that are (mostly) non-Black would be provided with."
Black communities across Canada -- in both urban and rural contexts, historically and in the present -- have resisted these forces of displacement and disenfranchisement, as well as actively contributing to city and community building. However, their impact and leadership have not been captured in planning education.
"All of us participated in planning education at the master's level or undergraduate level … so had that experience of being in school, and seeing that Black histories and perspectives were missing," says Moriah, referring to the experiences of her Black planning colleagues.
"Planning education has, and continues to be, quite dominated by white narratives," says Ugarte. In the field, "there is an underrepresentation of Black planners in particular, but also of other racialized communities."
Urban planning students now have the opportunity to not only learn about the work of Black-led organizations in Toronto, Vancouver, and Halifax, but also to document and record their efforts through community-based research and video production.
"One of our purposes in this co-redesign was to expand the definition of planning beyond the profession," says Ugarte. "There are Black-led organizations made up of planners, which are doing great work. But there are also many community-based organizations that perhaps mainstream planning would not conventionally think about in planning terms, but who are actually contributing to city-building, to community-building, to place-making."
To that end, students in PLG 720: Advanced Planning Studio II worked to capture and foreground the work of A Different Booklist Cultural Centre (external link) and Black Futures Now TO (external link) , two organizations based in Toronto, through research and the production of mini-documentaries.
The course followed the innovative studio format, a hallmark of the SURP curriculum, which enables students to engage in experiential learning by providing deliverables for client organizations that respond to their needs and goals. In this case, the deliverables consist of mini-documentaries that not only amplify the work of the client organizations but also add to our collective understanding of Black experiences with planning in Canada.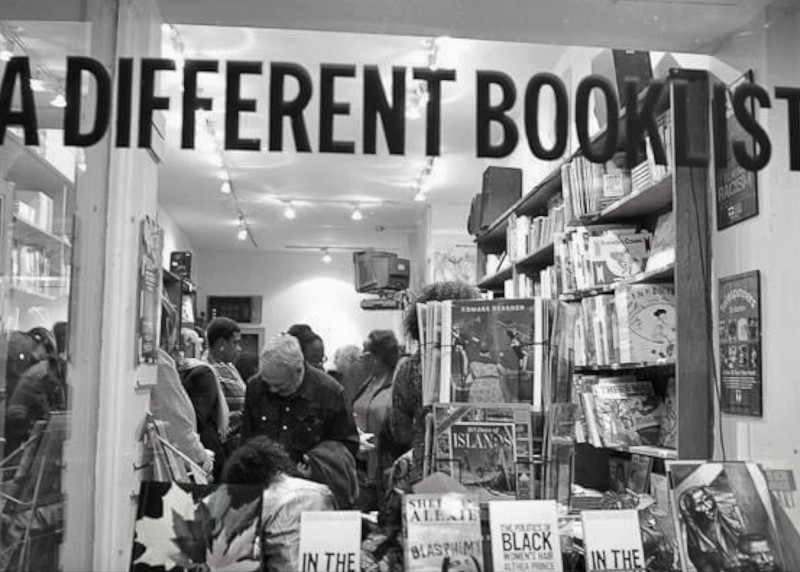 A Different Booklist Cultural Centre is a non-profit hub in the Bathurst-Bloor area in Toronto dedicated to the intellectual and cultural experience of people of African and Caribbean ancestry. The Bathurst-Bloor area – also known as Blackhurst – has been "an important centre for Black-owned businesses and the Black community historically and today," says Ugarte.
Black Futures Now TO is a collective of young Black community-builders that is working to address the need for Black spaces in Toronto. Their latest project, Mapping Black Futures (external link) , brings Black nonbinary youth and women from across Toronto together to create a community map that highlights the city's lesser known Black histories.
"Black Futures Now TO is led by a young Black planner, Adwoa Afful, who created this organization as a way to connect with Black youth who are women and non-binary … to map out the spaces that are important to them in the city," says Moriah. Through mapping and story-telling, the project enables Black youth to "mark their place in places where they're often excluded and places where they're often not welcome," she continues. The organization is "really working to counteract the erasure of Black spaces in the city," says Ugarte.
Students in PLG 532: Field Research Project II learned more about the work and impact of Akoma Holdings Inc (external link) in Dartmouth, Nova Scotia and Hogan's Alley Society (external link) in Vancouver through a virtual field trip experience. Students engaged in community-based research and created mini-documentaries on their work.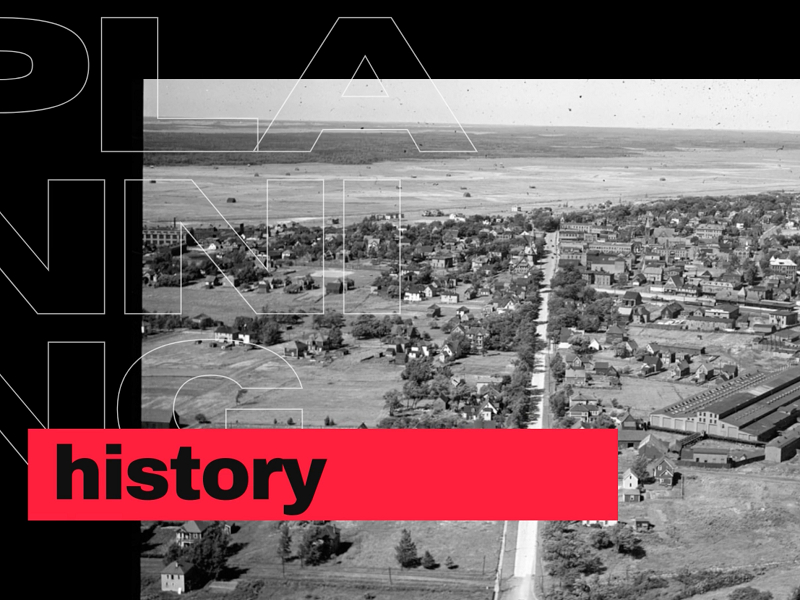 Akoma Holdings Inc. consists of 300+ acres of property in Dartmouth that includes residential facilities and a community centre. The organization, originally an orphanage for children, is in the early stages of a redevelopment project that aims to create multi-generational housing and potentially a senior long-term care facility. "It's a really interesting case of social programming and land use development," says Ugarte.

Hogan's Alley Society has been working with the City of Vancouver to redevelop the former Hogan's Alley site, a Black neighbourhood which was displaced by the construction of viaducts fifty years ago. Some of their goals and initiatives include "creating a land trust, providing affordable assisted-housing for Black and Indigenous individuals, but also reasserting the Black presence and in a way Black resurgence in an area that was historically Black," says Ugarte.
"All of these organizations – some of them directly engaging with planning departments, but some of them working more on the front of placemaking and community building – are leading really powerful urban planning work," explains Ugarte.
The organizations "represent different identities within the Black diaspora," explains Weir, and the courses unpack the "diversity of Black communities in Canada," says Ugarte.
The three collaborators were happy to see how student understanding of the course material progressed throughout the semester.
"It was really neat to see their learning trajectory," says Moriah. "From the beginning to hear what was new to them, in terms of things that they didn't know about planning's history, and then to move on to see the role they took in terms of telling the story and the narrative they wanted to build in collaboration with the organization."
"I am 100% positive they have learned a lot about the ways in which planning has disadvantaged Black communities," says Weir.
For Moriah, the community engagement element is an important learning outcome for students. "Often the way in which planning is engaged, either it's exclusionary or it's actually harmful, whether intentional or not," she says. "I hope that through this experience, students can see some really tangible ways in which they can engage with communities and work on planning-related issues in ways that are beneficial to communities, particularly from a Black-centred lens."
For the organizations, on the other hand, "it's seeing a perspective of the work that they do from someone else's eyes," says Weir. When the team hosted a screening of the mini-documentaries, "I know that Akoma learned quite a bit about what's happening in Hogan's Alley, and vice-versa," she continues. "They're at two opposite ends of the country but there are so many commonalities about their experiences. So it was educational for the organizations, for us, as well as for the students."
For the university, the team hopes the courses can play a role in "transforming the planning curriculum, even if it's small baby steps," says Ugarte. "It's making sure that educational institutions, which have been so problematic and continue to be in so many ways, actively create spaces where change can happen."
"It's really about filling that gap in knowledge and pedagogy," says Moriah. "What planning practice looks like that is Black-led, that is Black-informed, that is responding to particular issues faced by Black communities."
For the profession of planning, the collaborators hope to introduce new competencies related to engagement with Black and racialized communities. "Abigail and Simone from early on have been super clear, that … we should be striving to advance new skills that might not yet be part of the formal list of let's say the Canadian Institute of Planners' or the Ontario Professional Planners Institute's planning competencies," says Ugarte.
Looking forward, Moriah hopes that planners will work with the "assets and knowledge that exist in the community," she says. "A lot of the conversations around thinking about Black experiences have been around countering harm being done -- that is certainly one side to the story -- the other side is agency: Black agency and self-determination of what the future might look like."
Funding

The course redesign was made possible in part through the Faculty of Community Services Anti-Black Racism (ABR) Curriculum Development Fund, a Teaching and Learning Grant, and an Undergraduate Research Opportunities Program Grant.
Another team of SURP faculty members received support from the FCS Anti-Black Racism Curriculum Development Fund for Building an Inclusive Studio Curriculum Together: Centring Black Urbanism in a Systematic Review and Reimagining of the Planning Studio Curriculum.
SURP Anti-Systemic Discrimination and Racism Working Group

The SURP Anti-Systemic Discrimination and Racism Working Group was established in September, 2020 to explore ways to embed anti-racism in the school's curriculum, student recruitment and experience, hiring practices, and service and community engagement.
*Images used in the mini-documentaries were provided by the community partner organizations for this purpose, produced by the students themselves, or used under the Copyright Act Fair Dealing exception.