Ryan Lok explores planning with multicultural diversity in smaller cities in Canada
Lok is continuing this research with Professor Zhixi Zhuang
December 10, 2021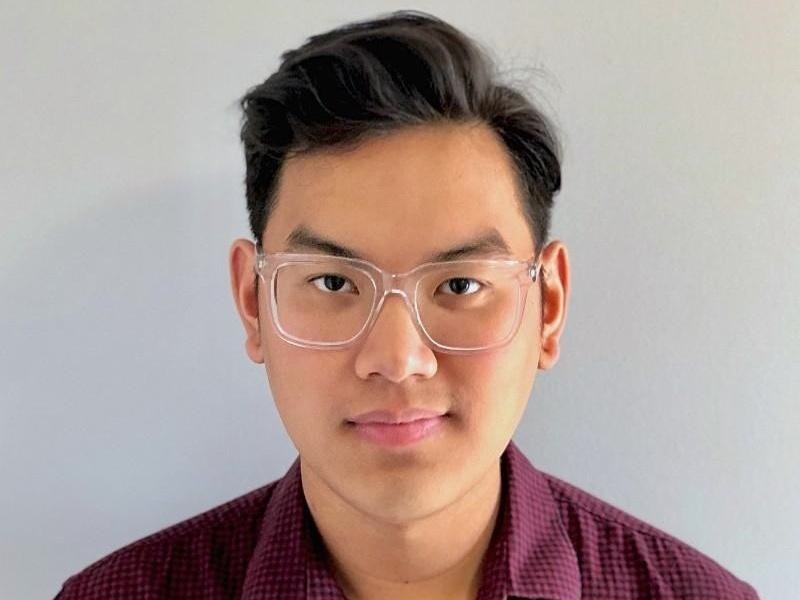 Recently I was able to speak to Ryan Lok about his experience in the world of urban planning and his career as a researcher since completing his master of urban development (MPI) at the School of Urban and Regional Planning (SURP) at the Faculty of Community Services (FCS). His master's research project (MRP) and others can be found online at the Ryerson Library. In his own words:
Tell us where you are in your career. Did your MPI play a role?
I am currently working as a research assistant with Professor Zhixi Zhuang (who was also my MRP supervisor) on various projects pertaining to diversity and immigrant settlement and I aspire to continue academic research. I came into grad school with a bachelor of arts in urban studies and sociology from the University of Calgary, and although I felt passionate about cities and development, I had limited knowledge of what planning really was. The MPl program really enabled me to develop my understanding of planning through both theoretical and practical experiences.
What is your master's research project (MRP) is about? What attracted you to this subject matter? What did you measure?
Immigrants are primarily concentrated in larger cities. Less is known about planning for immigrant settlement in the context of smaller cities. There are imperative policy implications to redistributing immigrants towards smaller cities as those places may face challenges such as population decline. My MRP focused on planning with multicultural diversity in smaller cities in Canada and was funded by the Canada Excellence Research Chair in Migration and Integration. I conducted a qualitative case study of immigrant lived experiences in Brooks, Alberta: a small city with a significantly diverse population.
Looking forward, what do you see as the future, for yourself? What impact do you hope to have in your field? How does your MPI factor into that?
As a visible minority and a second-generation immigrant, I came into grad school in one of the most diverse cities in the world, just to realize that diversity is not necessarily reflective in the planning profession and classroom. Through academia and research, I hope that I will be able to further critical discussions around diversity, multiculturalism, and immigrant settlement within the planning field. We ought to rethink how we are building our cities and communities, and for whom, from a multicultural diversity and place-based perspective. I hope to inspire the future of planning to rethink what it truly means to be equitable, diverse, and inclusive; in both the classroom and profession.
What has been one of the highlights of your MRP experience?
Aside from developing qualitative research experience through my MRP, I am grateful for the opportunity to have disseminated my research at various conferences including the Alberta Professional Planning Institute , external link(APPI), Metropolis Canada, external link, and Association of Collegiate Schools of Planning, external link (ACSP).
How did COVID-19 impact your work?
I was in discussion with my MRP supervisor about potential research topics prior to the pandemic. I envisioned that I would be conducting in-person interviews and even travelling to my case study cities, everything will be fine! But when COVID-19 came, Zoom meetings became normal, and in-person interviews and recruitment were unrealistic, which challenged the research and recruitment process. COVID-19 really taught me the importance of being adaptive and optimistic.
What would you say to someone considering graduate work, and doing that work at FCS?
I recommend coming to FCS if you want a balance of both academic and practical perspectives. It is definitely normal to have a general interest in a topic without realizing a specific interest. FCS will allow you to discover and challenge your perspectives while allowing the opportunity to meet and engage with passionate peers and faculty.
Graduate-level work can be all-consuming. What is something you enjoyed doing outside of your graduate work, for school/life balance?
I love to travel and share those moments with my family and grandparents. I've always been fascinated by culture and geography as I remember my parents gifted me my first Atlas when I was five years old. I hope to continue sharing those moments immersing myself in new cultures and experiencing new places with loved ones.
Is there anyone you'd like to thank for their support on your academic and/or career journey? Perhaps a professor, friend, or colleague?
I would like to acknowledge and thank my MRP supervisor, Professor Zhixi Zhuang for all of her dedicated mentorship, guidance, and support throughout my academic journey. I am appreciative of the support and funding of my MRP from the Canada Excellence Research Chair in Migration and Integration. I am truly grateful to have met such passionate peers, faculty and staff at the School of Urban and Regional Planning throughout my grad school journey.
Graduate Research Series
This past summer graduates and students at the Faculty of Community Services (FCS) were invited to tell us about their research projects and graduate studies experience. This is part of a series of introductory profiles about alumni and graduate students featuring their research and their advice for prospective graduate students. It is our hope you are as inspired by their research efforts and success as we are. If you would like to submit a story idea for consideration please contact Bonte Minnema at bminnema@ryerson.ca.