You are now in the main content area
Black Students at TMU
"From lack of representation, to experiencing hostility, to a sense of not belonging to the larger TMU community, Black students articulated an experience that requires redress."
Why a special focus on Black students? Because it is our responsibility as a university committed to equity and inclusion to challenge and dismantle anti-Black racism and discrimination rooted in a long history of colonialism and slavery.
"Current global events are unfolding against the history of centuries of systemic racism which has disproportionately disadvantaged the Black community," says President Lachemi. "At TMU, we express our solidarity with the Black community, and we will continue to work toward an inclusive community and society."
In July 2020, TMU released the Anti-Black Racism Campus Climate Review Report, which shared Black students' experiences of racial discrimination at the university. Students reported that those experiences impacted their grades, confidence, sense of security, mental health and, ultimately, their desire to graduate from TMU.
This section of the Student Diversity Self-ID Report provides high-level data on the overall representation of Black students at TMU in both undergraduate and graduate programs.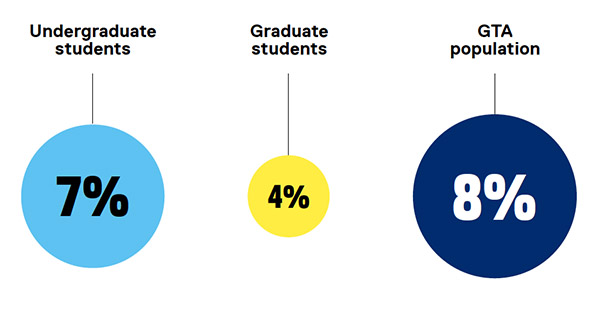 | Population | Black |
| --- | --- |
| Undergraduate students | 7% |
| Graduate students | 4% |
| GTA population | 8% |
Readers will see that, at seven percent, the representation of Black students in undergraduate programs is close to the Black representation in the GTA, which is eight percent. However, this figure masks the uneven representation in different programs. Some programs have a representation of Black students comparable to the community, while others have very little representation.
"One issue of concern for Black students is that while the TMU community appeared diverse, their specific programs often did not reflect this...."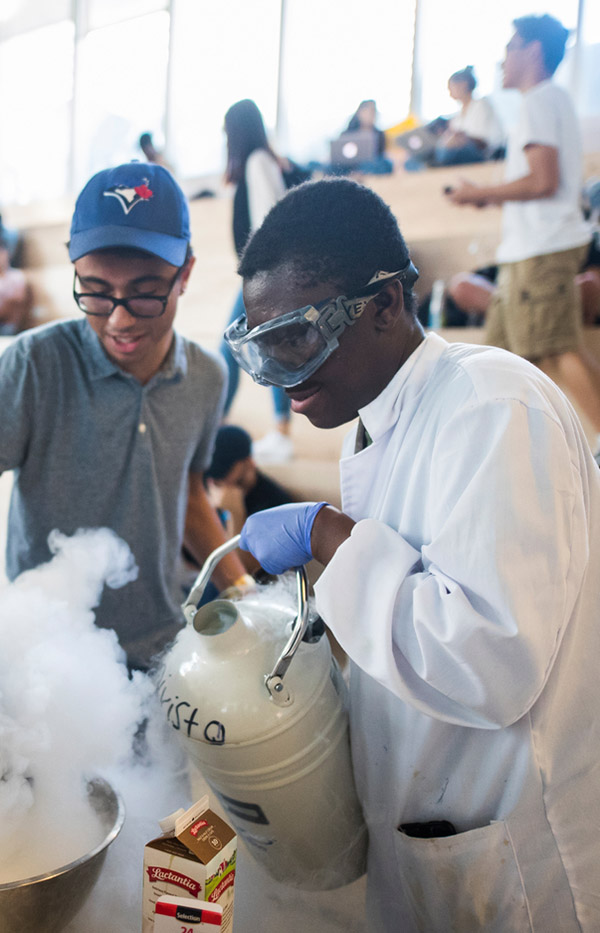 Further details revealed by the data
Black students have a much lower representation in graduate studies compared with undergraduate studies.
Black students' representation in graduate programs is half of their representation within the GTA.
The representation of Black students in the part-time student population is much higher than their representation in the full-time population.
These gaps further highlight the presence of barriers in some areas of study that impact opportunities and access for Black students. The report card includes grades for the representation of Black students by program, which can be used to develop targeted initiatives that address anti-Black racism and remove barriers.