You are now in the main content area
Yena Bassone-Quashie is the Recipient of the Nicholas Reid Memorial Award 2023!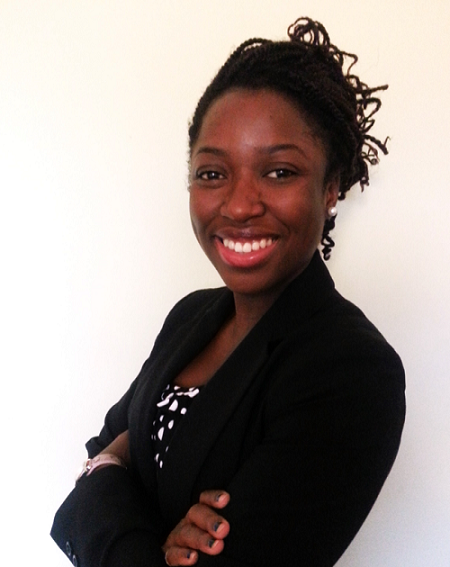 Congratulations to Yena Bassone-Quashie on being the Nicholas Reid Memorial Award 2023 recipient!
Yena Bassone-Quashie is second year PhD student in the Environmental Applied Science and Management program. Yena's research focuses on improving the effectiveness of climate adaptation and flood resilience in Ontario municipalities with a focus on strategic water infrastructure planning and policy development. Her research applies an innovative adaptive infrastructure planning approach known as Dynamic Adaptive Policy Pathways (DAPP) that assesses and incorporates the increasingly complex uncertainties facing decision-makers into long-term planning.
Yena's current research stems from a life-long interest in the management of water resources to meet user needs. She has nurtured this interest and passion throughout her education and career. Yena completed an undergraduate degree in Civil Engineering with International Development from Western University and worked for over seven years as a consultant and professional engineer specializing in water resources management and focusing on the design, planning, and analysis of stormwater infrastructure. She completed her Master's degree in Engineering and Policy Analysis at Delft University of Technology in the Netherlands, where her research investigated whether decision-making processes in Dutch municipalities hinder or enable climate adaptation of urban drainage systems.
In addition to her education and professional career, Yena is an extremely active volunteer in both academic and non-profit water organizations. She has volunteered at multiple national conferences for the Canadian Water Resources Association and was Interim Secretary of the Board for the Ontario Chapter (2018-2019). She helped to organize and attend the 2022 conference for the Decision-Making under Deep Uncertainty (DMDU) Society held in Mexico City, and where she presented a paper on Water Governance, Climate and Uncertainty. Yena was recently awarded a Bruce Fellowship, which supports research shaping public policy on freshwater resources in Canada. Further, Yena has also been deeply engaged with the youth and young professional engineering community through organizations like Engineers Without Borders Toronto Professional Chapter and their Water for the World program, where she coordinated and delivered workshops for students in grades K-12 on exploring how engineering skills can be used to increase water education and stewardship. It is through all these experiences and activities that Yena has demonstrated outstanding leadership, passion towards the water sector, and interdisciplinary collaboration.
With this award, Yena looks forward to increasing leadership activity by pursuing opportunities in non-academic spaces (e.g., STEM career days). She hopes to broaden the impact of her research by attending conferences and workshops and engaging with a wide range of scholarly leaders in the field.
Once again, congratulations to Yena Bassone-Quashie on winning the Nicholas Reid Memorial Award. Yena will receive a $5000 stipend as part of the Award and be presented with a certificate at the next Board of Advisors Meeting of Urban Water TMU.
The Nicholas Reid Memorial Award has been established in the memory of Nick Reid. Nick was Executive Director of Urban Water TMU and championed the University's efforts to achieve a healthy and sustainable urban water cycle. The Award is given annually to a TMU graduate student who demonstrates leadership or innovation in a water-related area.
Many thanks to all donors who contributed to the Award, in particular the large sponsors: the Canadian Water Works Association, the Ontario Water Works Association, the Ontario Clean Water Agency, Water Canada, and Mohsen Mortada.