You are now in the main content area
Caffeinated Innovators
Are you passionate about social innovation? Curious to learn more about our zone? Or, do you simply want to get more involved in the start-up community? Caffeinated Innovators is just for you!This weekly community discussion group offers impactful conversation on various topics each week around social impact, entrepreneurship, and current events.
Join us every Friday morning at the SVZ to make new connections, learn about social impact, and start your morning with a dose of good conversation!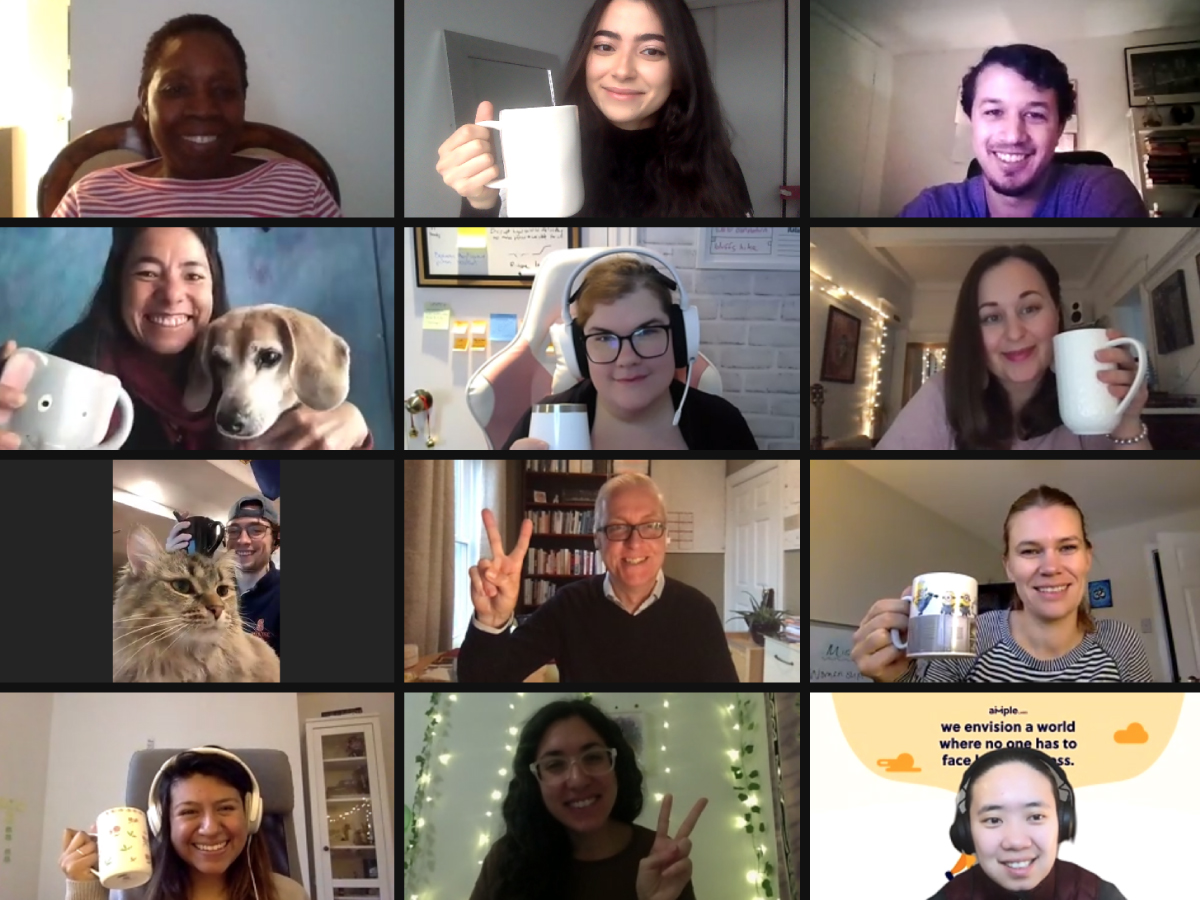 Frequently Asked Questions
What is Caffeinated Innovators?
Caffeinated Innovators is the Social Venture Zone's weekly community discussion group. Every Friday morning, our community gathers for an impactful conversation on various topics related to entrepreneurship, social impact, and current events. It's the perfect place to make connections, have a meaningful chat, and learn something new.
Who can attend?
Everyone is welcome to drop in and join the conversation! Our community comes from a variety of backgrounds, including Toronto Metropolitan students and staff, local entrepreneurs, founders in Toronto Metropolitan's Zones, people interested in social impact and more.
When is it held?
We host Caffeinated Innovators every Friday morning on Zoom from 9:15 am to 10:30 am EST (with the exception of holidays).
What exactly do you talk about?
Lots of things! Our conversations are framed around social entrepreneurship, but we cover topics related to startups, social issues, and current events. Some of our recent topics were:
Building inclusive workplaces
Storytelling for social ventures
Managing screen fatigue
Establishing a minimum viable product
We announce our weekly topic in advance so you can get those gears turning! We also leave the last 15 minutes of the conversation open to those looking for input on an idea or business problem they have.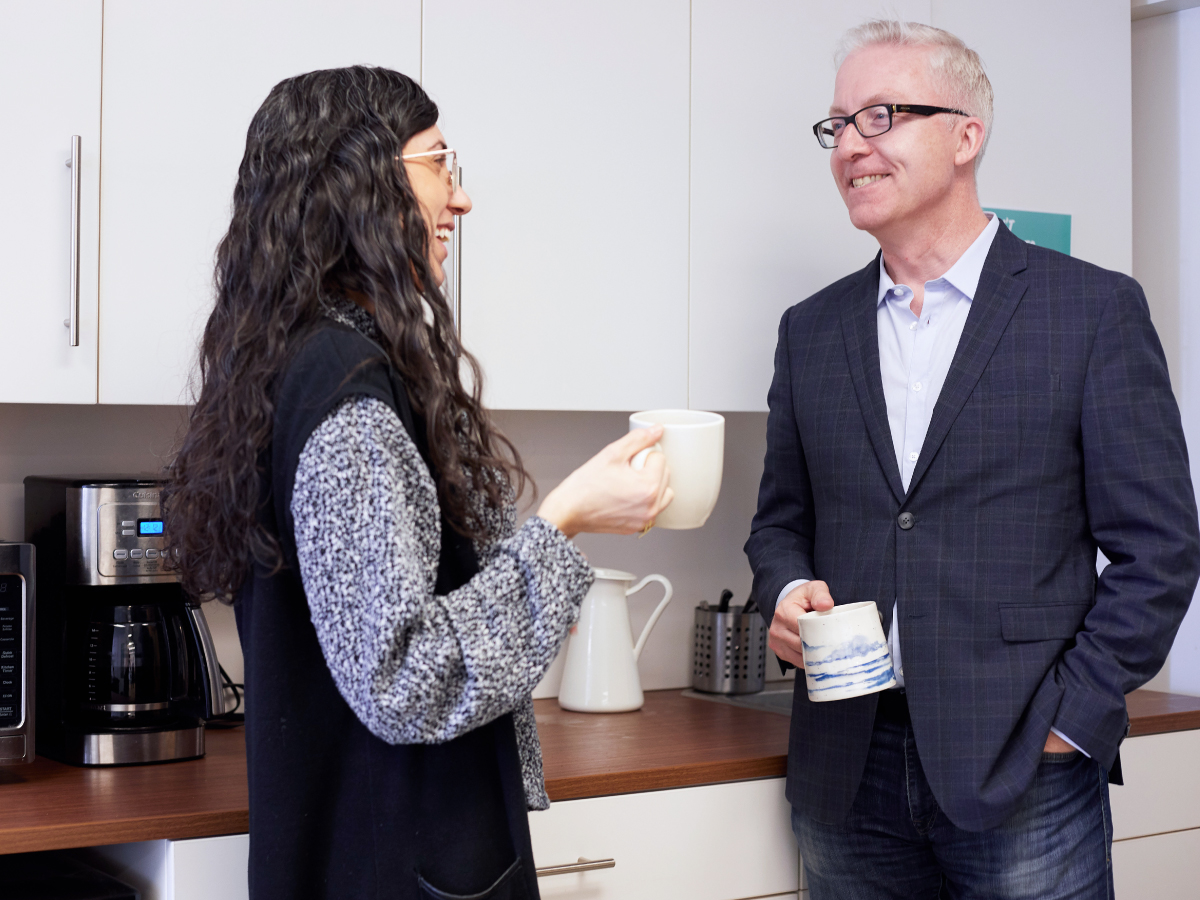 How did Caffeinated Innovators start?
Caffeinated Innovators began, like many things entrepreneurial, by accident. In the first years of the Social Ventures Zone, we met in a "pop-up" space in the Architecture building. The first cohort of entrepreneurs asked our Director, Alex Gill, for more one-on-one time to chat, share ideas and ask questions. Instead, Alex said "if you want to bring coffee on Friday mornings, I'll bake for you, and we can all chat together."
From that first coffee meeting in 2014 - dubbed "Caffeinated Innovators" by the entrepreneurs themselves - it has evolved into Canada's longest-running drop-in for social entrepreneurs.
But… I don't drink coffee!
No worries! Bring your morning beverage of choice to enjoy during the chat. Or join our Director Alex Gill in baking something tasty to snack on. Contributions of good ideas - and tasty treats - are always welcome!
How can I stay up to date with Caffeinated Innovators?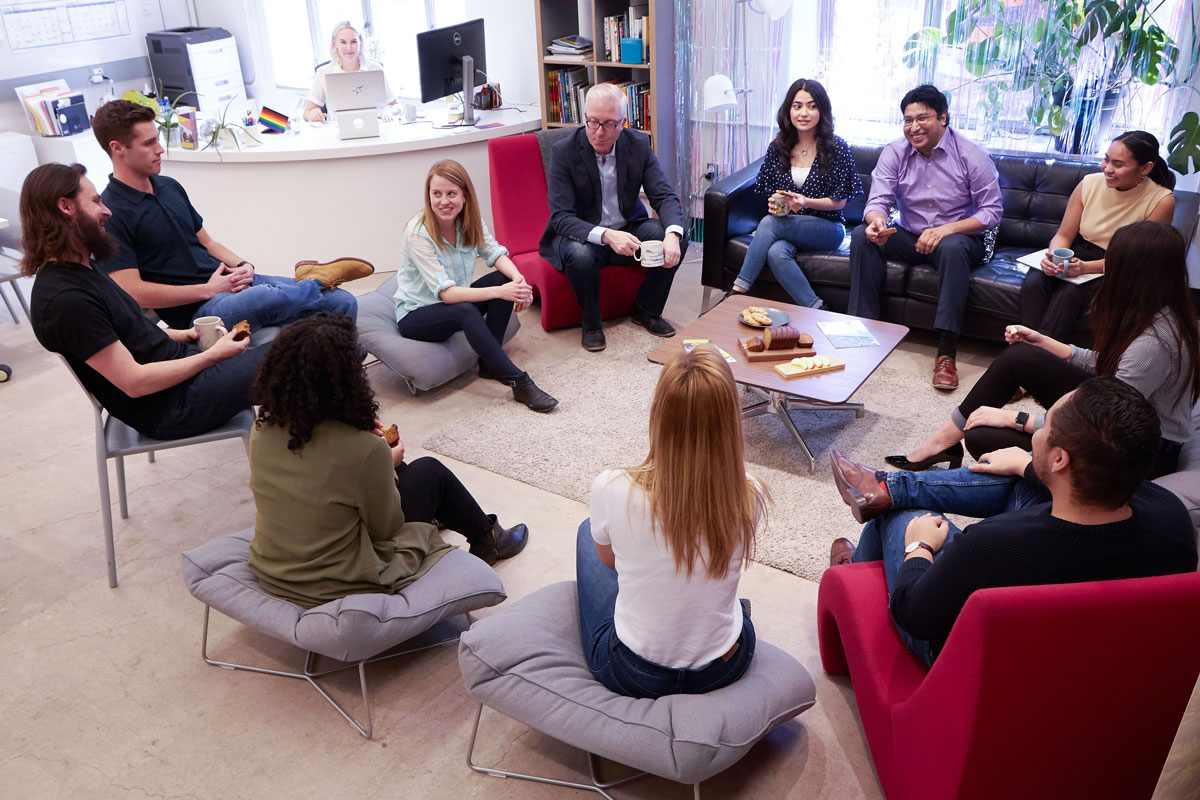 What does our community have to say?
"Social entrepreneurship can be daunting but the community created by the SVZ with Caffeinated Innovators, helps remind me that I am not alone, I have a supportive community, and after every session, I walk away with practical and applicable next steps."
"Caffeinated Innovators has been a key touchpoint for networking and support for myself that has translated into great things for Brave Soles. It's difficult to find a place where you can connect with people around topics that are important, timely and insightful. I am truly grateful for the people I have met and continue to journey alongside as a result of being part of Caffeinated Innovators."
"Caffeinated Innovators has been so helpful in fuelling my creative entrepreneurial spirit. The conversation topics are always so meaningful and help me to widen my own viewpoint and see a more diverse perspective, as well as engage in issues that are near to my heart. Another huge bonus is meeting a community of like-minded individuals who are passionate about the same social issues. It helped me immensely on my journey of entrepreneurship and I am so grateful for the Social Ventures Zone for curating such an inclusive space!"
"[Caffeinated Innovators] is more than just a place for entrepreneurship. It helps cultivate positive habits and things I can use in everyday life but also accelerates my education, while being surrounded by great individuals and having intellectual conversations. As a student at Ryerson University, I highly recommend this space to others who are looking to cultivate their entrepreneurial spirit but also those with goals within social impact."