OVO Solar Receives Efficiency for Access Research and Development Fund
New funding will help the startup develop a Pay-As-You-Go enabled, solar powered egg incubator for off-grid farmers in sub-Saharan Africa
October 22, 2020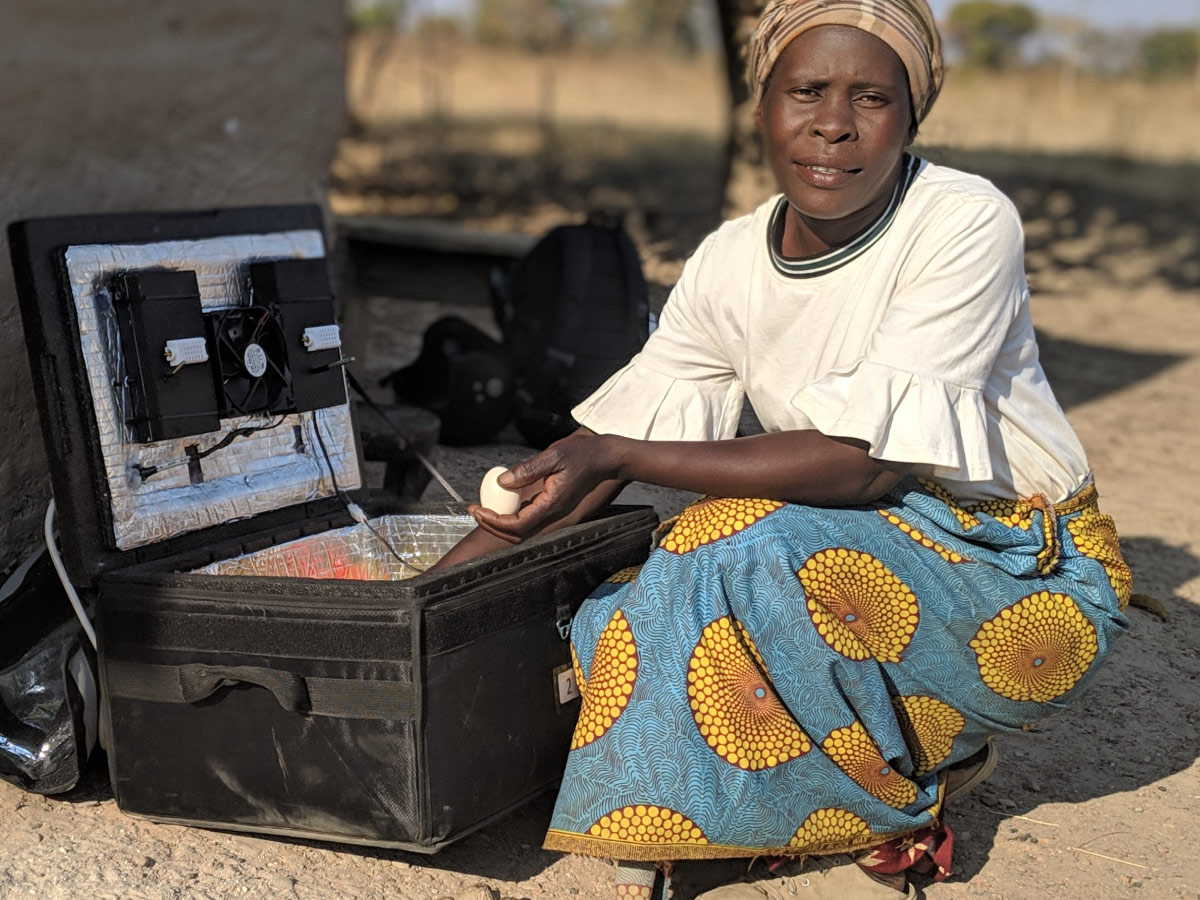 The Efficiency for Access Research and Development Fund, external link, in partnership with The IKEA Foundation and UK aid, has awarded 20 organizations developing solar-powered technologies with a total of £2.9 million to advance their projects.
SVZ-incubated venture OVO Solar Technologies, external link designs affordable solar-powered egg incubators that help farmers raise more chickens and earn more money. Through the new funding they will develop a modular Pay As You Go enabled, solar powered egg incubator that will allow farmers to scale their poultry businesses by increasing their hatchery production. OVO Solar's egg incubators help smallholder farmers fight global food insecurity.
"We are very excited to have been awarded funding through Efficiency for Access's latest R&D Call for Enabling Technologies. The funds are being used to design and manufacture our next generation solar powered egg incubator and will significantly increase our energy efficiency and reduce our production costs. Our new modular incubator will allow off-grid farmers in sub-Saharan Africa to easily, and affordably, scale their production as they raise more chickens and generate more income."