Announcing The Wes Hall Social Entrepreneurs Initiative
New program will immerse students of Caribbean descent in an experiential learning opportunity to develop an understanding of social enterprises
March 10, 2020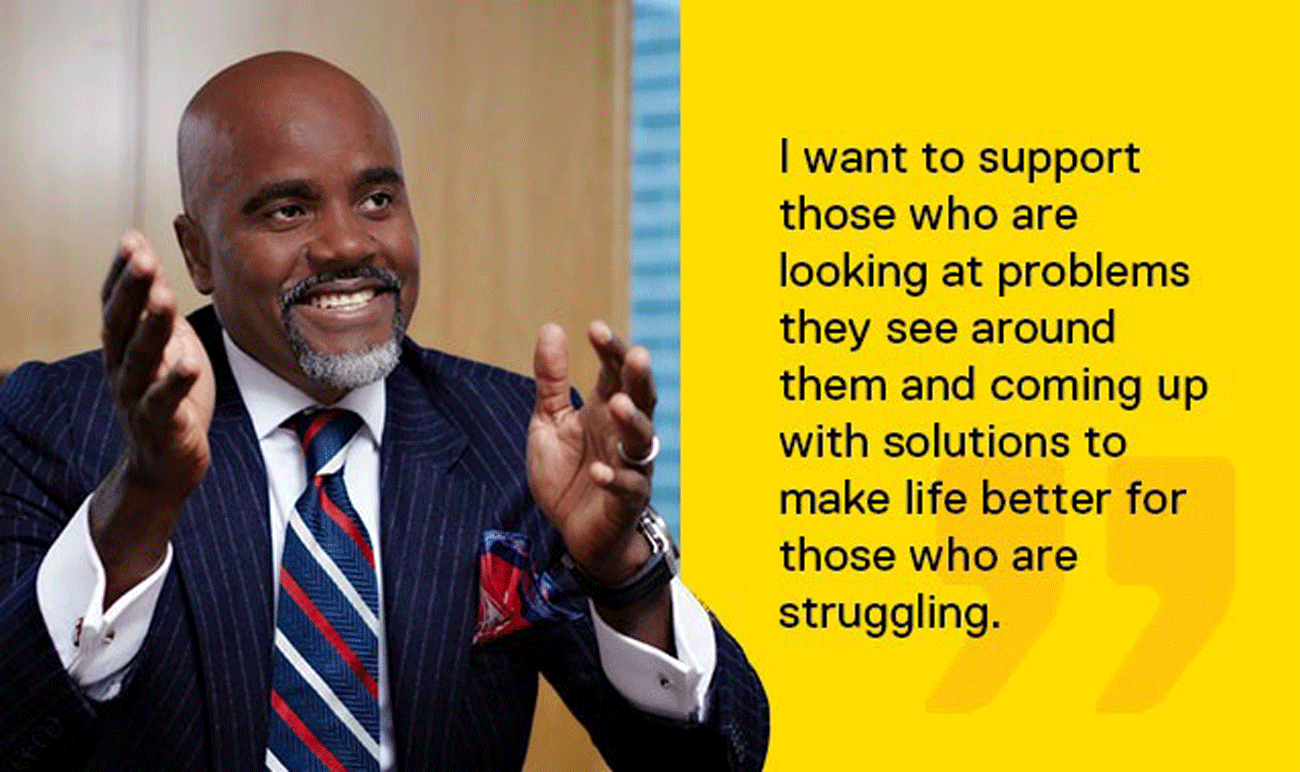 Founder and Executive Chairman of Kingsdale Advisors, Wes Hall, is creating an opportunity for Ryerson students of Caribbean descent to get their foot in the Social Entrepreneurship door. The Wes Hall Social Entrepreneurs initiative supports an annual cohort of five Caribbean students as they participate in the SVZ Ideation Program and complete a work placement with one startup at the Zone.
"The more examples there are for today's and tomorrow's generation — the more it will become normal to see a person of colour in a position of wealth and power."
Each Wes Hall Social Entrepreneur will take part in the SVZ ideation program in the Fall semester, where they will get to explore fundamental social enterprise concepts. In the following semester they will be paired with an SVZ-incubated startup to receive work experience, mentorship, and grow their knowledge of social entrepreneurship through real life experience.
The program will start in the Fall of 2020 and award each student with $4,000 for the year.