You are now in the main content area
Talk Media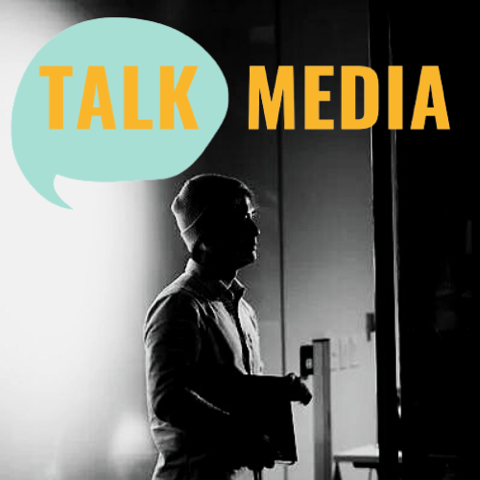 Project Objectives: To put on our first live journalism storytelling pilot to an in-person audience.
Run successful user-testing sessions to flesh out ideas for the pilot
Cultivate a pre, during, and post show experience that cultivates curiosity, connection, and listening with attending audiences
Help develop and test out experimental journalistic storytelling formats, including incorporating different artistic and technical mediums.
Project Problem: In journalism, our dependence on social media and video platforms have led to increased audience and market segmentation, which when combined with a loss of traditional journalism revenue streams, has led to a rapid loss in local journalism. This has also resulted in a growing distrust of mainstream media and journalists overall, along with political polarization and news burn-out.
We create projects that bring communities together into a room in order to interact with journalists and the work we do through storytelling. For this project, we want to know what types of stories and experiences audiences have an appetite for, while testing out experiments on how to make audiences feel ready to connect and listen.
Who will they be working with on your team?: Adam Chen, the founder of Talk Media, will be working closely with the students to create this project.
What will students learn?: The students will be learning how to develop and test a storytelling pilot. What they will learn depends on what type of role they'll be taking on.
Existing skills required by students: Should have experience in creating content for social media, doing community outreach, and creating posters. Experience with Adobe Creative Suite is an asset. An eye for detail and a fondness for creative teamwork is essential. Photography/videography skills would also be helpful.
What will the work setting be?:
We are developing an in-person event, and we have workspace to use on the TMU campus where we will also be putting on the event. Work will be primarily through slack/zoom, but as of right now the more in-person time the better.
How to apply:
Send a video/voice memo/email/whatever you prefer to adam@talkmedia.ca, along with any projects or portfolio items you think can speak to your work. More than experienced individuals, I'm looking for people with drive, an ability to follow-through, and a high bar of expectation for quality.
You can throw in a CV but you don't need to tailor it, a Linkedin link will also do.