You are now in the main content area
What Makes Something a Social Venture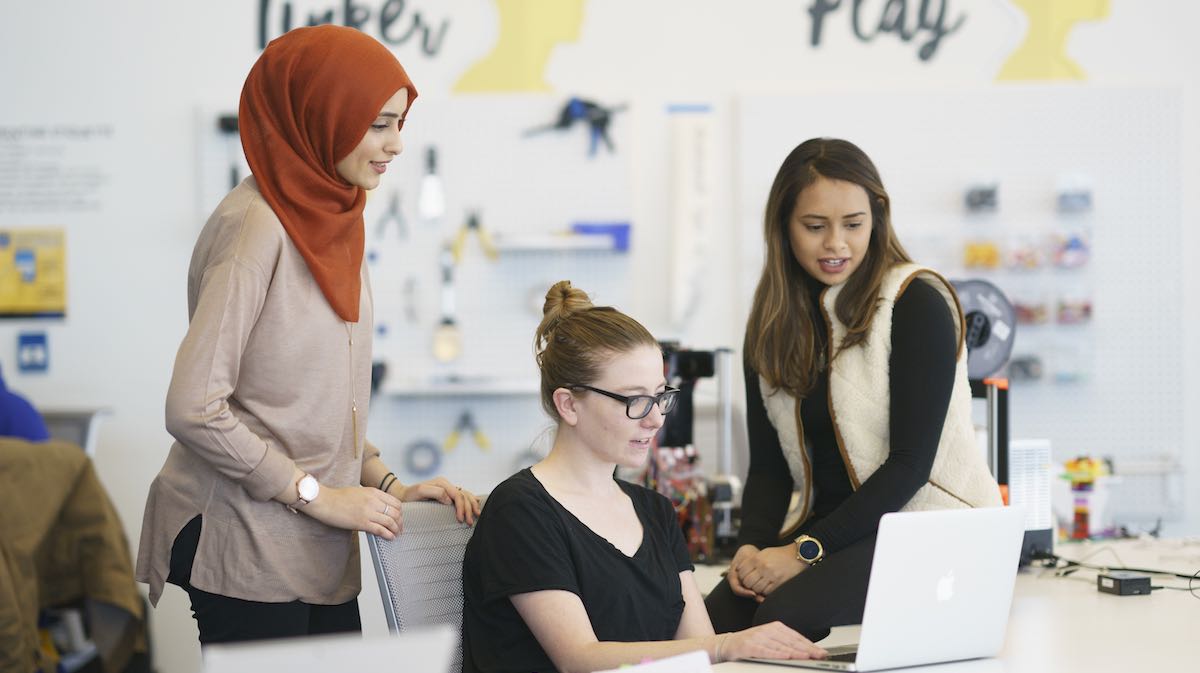 The Social Ventures Zone is the Toronto Metropolitan incubator dedicated to social enterprise. We help others better understand social issues and then develop social ventures to address them. As such, we are often asked how we define social enterprise or are often pitched by socially minded people who have a great idea that is, unfortunately, not a social enterprise.
Here is the definition we use:
"A social enterprise is a project or undertaking that applies innovative and entrepreneurial thinking, through a sustainable structure, to positively impact a social challenge."
A few things to note about this definition:
A social venture should have addressing a social challenge at the core of its operations. Social impact cannot be incidental or an add-on to the enterprise model.
Social enterprises do not have to be businesses – they can be nonprofits or social movements as well as for-profit businesses (hence the "venture" in the name of our incubator.
Social enterprises cannot be all-volunteer efforts or unstructured social movements. There has to be some thought of sustainability in terms of structure and funding.
It is also important to note what is NOT a social enterprise, as per the following table:
| | |
| --- | --- |
| Not a social enterprise | What would make it a social enterprise? |
| A for-profit business that conducts itself in an ethical manner: XYZ footwear sources its shoes from factories that adhere to international labour standards and gives 5% of its net profits back to the community. | Having a social purpose at the core of its foundation and operations: XYZ Footwear was founded to disrupt the labour and environmental issues in the shoe manufacturing business. It will pioneer a unique business model that will engage workers in factory governance and profit sharing and produce the world's most environmentally and human-rights friendly shoes. |
| A student club: The Toronto Metropolitan chapter of Mathematicians Without Borders plans to host monthly math tutoring nights for high school students. | A nonprofit that can scale its impact: Math for Life is a nonprofit that pairs university volunteers with high school students who are struggling with math to boost their grades, improve their self-esteem and give them better educational and career paths. It will pioneer its model at Toronto Metropolitan and then intends to scale it to other universities across Canada. |
| A nonprofit or for-profit business where the social issue is not well- defined or having a serious impact: How we stand, sit and walk impacts our overall health. Posture4All is a community collaboration of yoga instructors who will volunteer their time to host grade school classes for students to improve their posture. | A nonprofit or for-profit enterprise with an impactful social issue: PeaceYoga is a nonprofit that uses yoga to reduce violence in prisons and provides a new career path to prisoners returning to he community by training and certifying them as yoga instructors, boosting their employability, reducing recidivism and training the next generation of community leaders. |
Even when initiatives do not qualify as social enterprises but are trying to advance social change, the SVZ is always happy to direct them towards other resources that may help them, and involve them in our community when we can such as at Caffeinated Innovators and other events. Please reach out if this sounds like you!