You are now in the main content area
Become a Member
Interested in becoming a member of the Social Ventures Zone?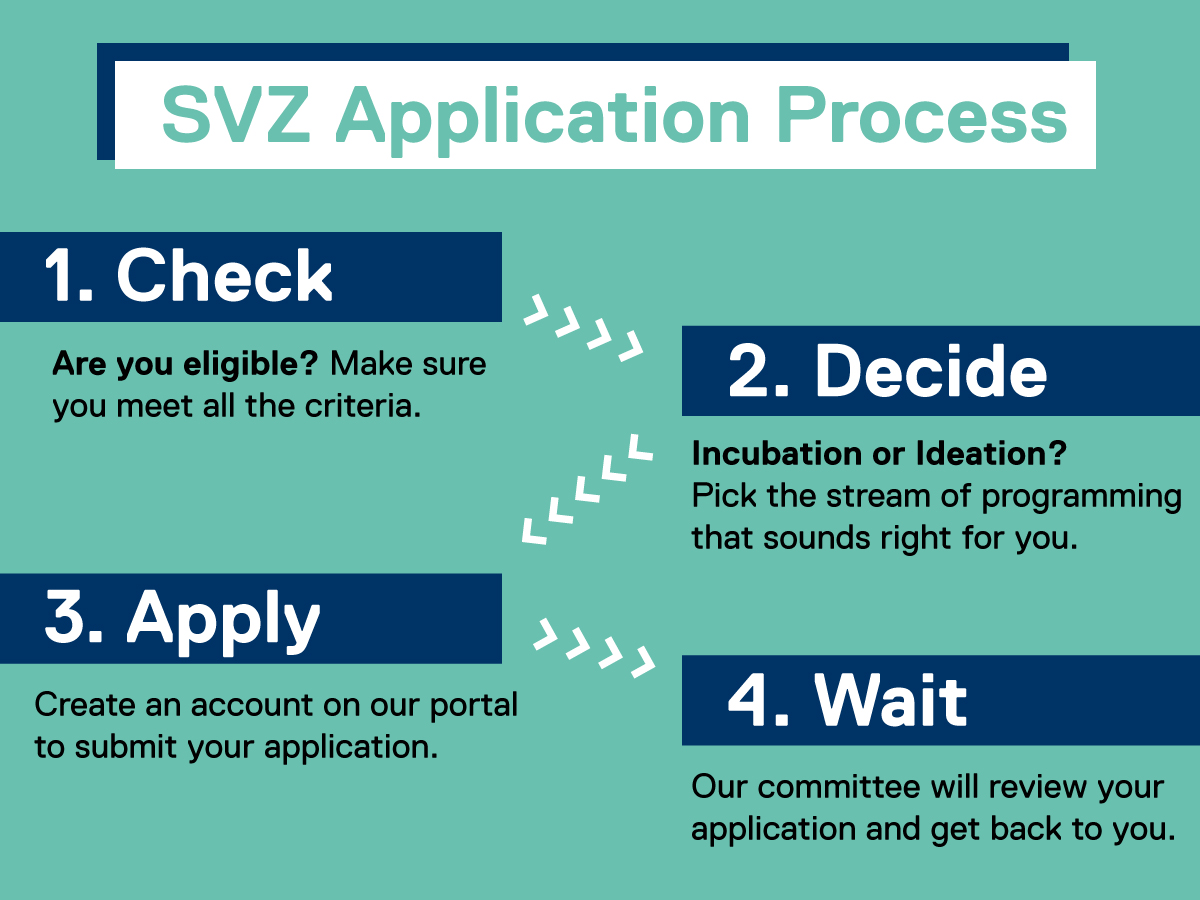 Eligibility Questions for becoming an SVZ member:
Are you...
Working on a social venture. What does this mean?

Not yet receiving academic credit for the work you are doing on your social change idea

A high school graduate (or equivalent)

17 years of age or older

A Canadian citizen, permanent resident, visa/permit holders, or refugee claimant
If you answered 'yes' to all of these, then you are eligible to apply to become an SVZ member.
Incubation or Ideation?
We offer two streams of programming, depending on where you're at.
Please note: the Spring 2023 sessions of Ideation and Incubation will be conducted through a hybrid model (in-person with option to join virtually).
Ideation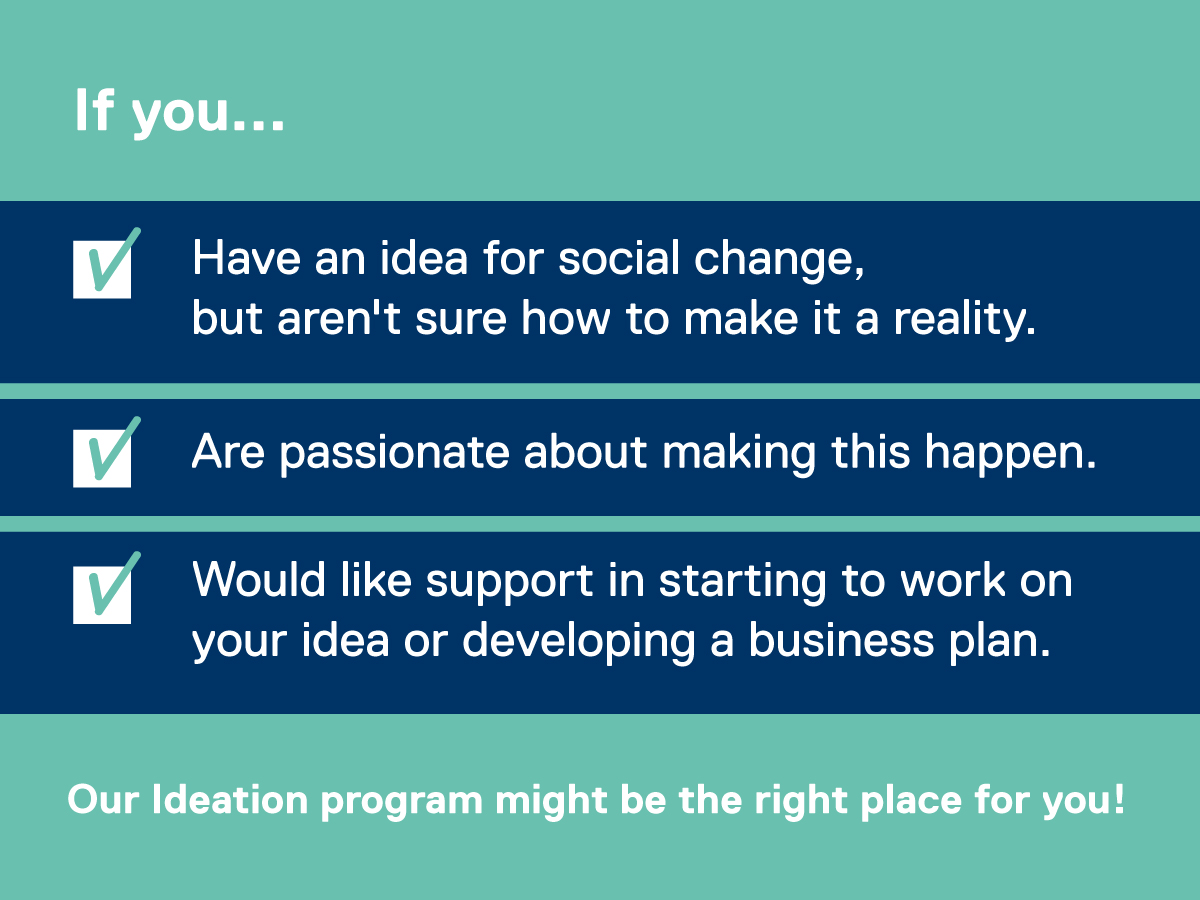 The Social Ventures Zone has developed a short, four-part course to help you take your initial idea or interest in a social issue and turn it into a path towards a social start-up.
The Ideation Curriculum is presented in four sessions - two on your problem, two on your solution. Each session will provide some context for the homework activities that you are expected to complete between sessions and some degree of interactive discussion. This will allow you to benefit from peer-to-peer learning as you explore your problem and possible business models.
Incubation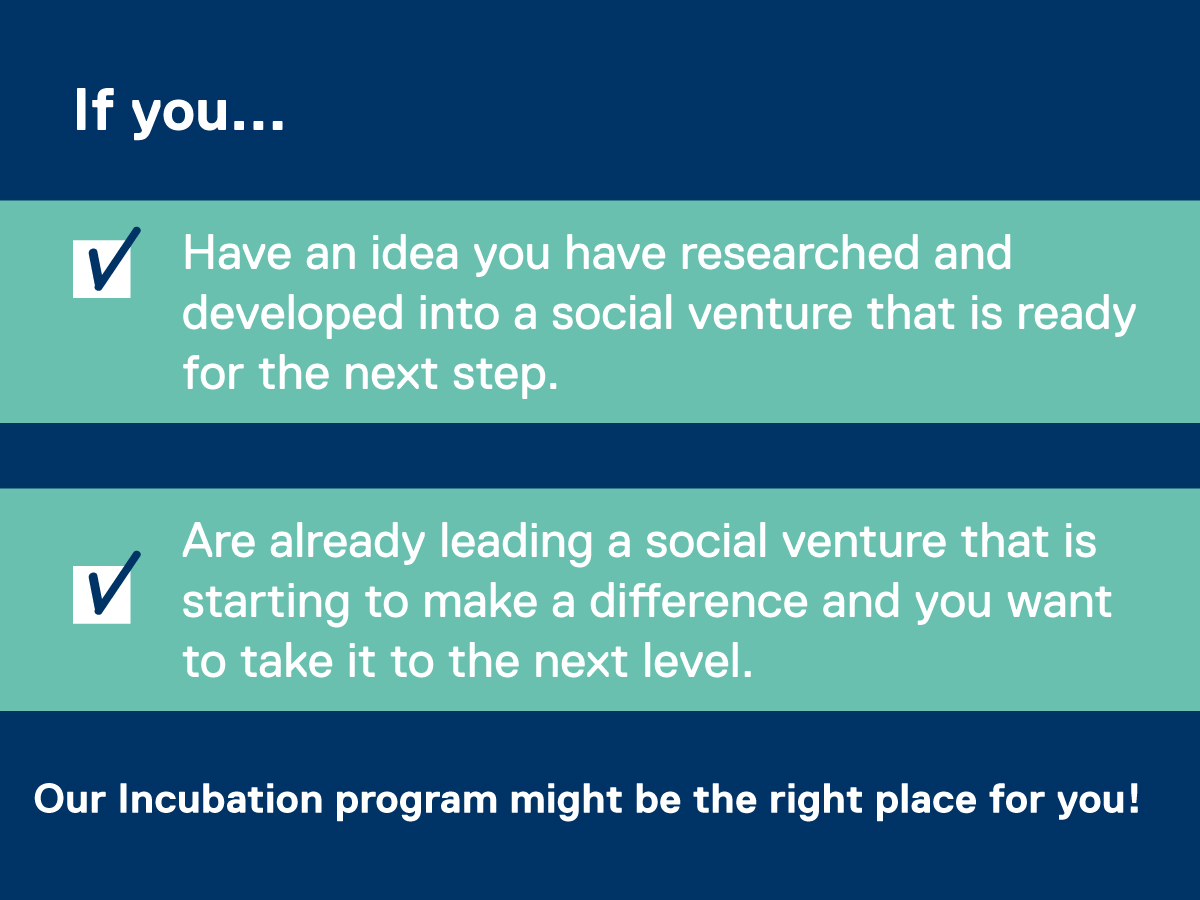 A small number of applicants are selected to pitch the committee.
A smaller number of applicants are offered admission to our incubation cohort.
These venture teams are onboarded and then participate in an eight-week cohort program where they will deepen their understanding of their problem and improve the elements of their venture.
At the close of the cohort sessions, each venture will make a final pitch to the SVZ community and join the broader cohort of SVZ startups. Ongoing participation through social events and workshops starts now!
At the start of their incubation, they will work with SVZ staff to create a plan to move forward, including identifying goals, setting KPIs and creating a timeline for testing and growth.
Venture teams will be matched with an SVZ coach that will support their work.
Ventures can remain a part of the SVZ at no charge for up to two years, provided they continue to actively work on their ventures and benefit from the support provided by the SVZ. Ventures will then graduate from the SVZ and become a senior team or alum.
Applications for the Social Ventures Zone open three times per year: in December, March and August. Our cohorts follow Toronto Metropolitan University's semester cycles.