You are now in the main content area
Peer Led Mutual Aid Support Group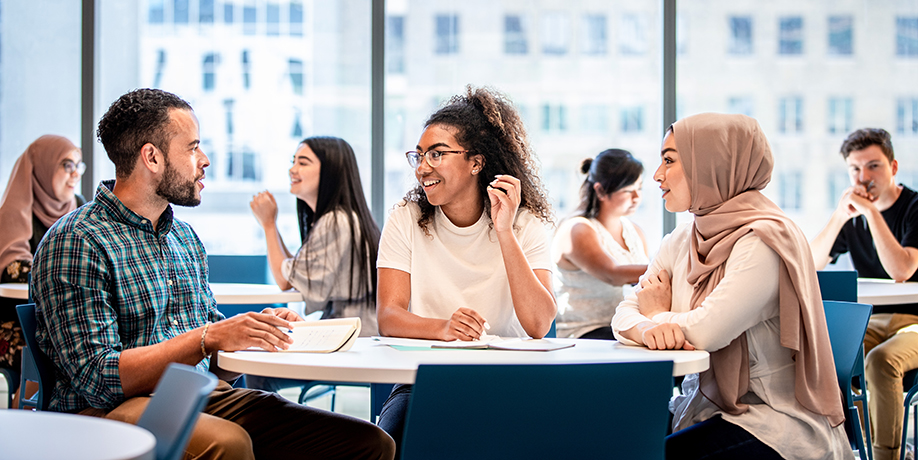 The Peer Led Mutual Aid Support Group program in the School of Social Work is designed to address this need by connecting students who need support with peer led facilitators. Peer led facilitators are social work students who are trained to provide mutual aid and assistance. At present we offer group support in the following areas:
Academic Stress
Virtual learning has presented challenges for some students. Are you having a difficult time managing your schoolwork or finding it hard to stay motivated? This peer support group is for you. Join us to discuss strategies to manage academic stress and improve your time management. Learn to develop your communication skills and how to access academic accommodations support. This group will provide an opportunity to learn from your peers to improve your academic success.
Isolation and Loneliness
Lockdowns and stay-at-home orders have separated many of us from family and friends for prolonged periods of time. These are challenging times, however, there are healthy ways to cope. Are you having a difficult time being separated from family, friends and colleagues? This peer support group is for students who feel isolated and lonely. Group meetings will provide an opportunity for you to interact with your peers and learn strategies to cope with social isolation and loneliness.
Stress and Anxiety
COVID-19 has caused many of us to experience:
Anxiety
Worry
Fear and sadness
Tearfulness
Loss of interest in enjoyable activities
Hopelessness
Stress or overwhelm
Difficulty concentrating and/or sleeping
This peer support group is for students who are feeling increased stress and/or anxiety. You'll have an opportunity to learn from your peers, develop coping strategies and get to know resources that are available to support you.
If you are an undergraduate or graduate student who is experiencing challenges, you can book an appointment for individual or group support.
All appointments are conducted virtually. Your initial intake appointment will be 15 minutes long. After that, you will be connected to an individual peer led facilitator or a group. Individual sessions are 45 minutes long, and group sessions are one hour in length.
The Peer Led Mutual Aid and Support Group program is an initiative led by the School of Social Work in partnership with the Student Health Assistance and Resilience Peer Program at Toronto Metropolitan University.