You are now in the main content area
Elementary Activities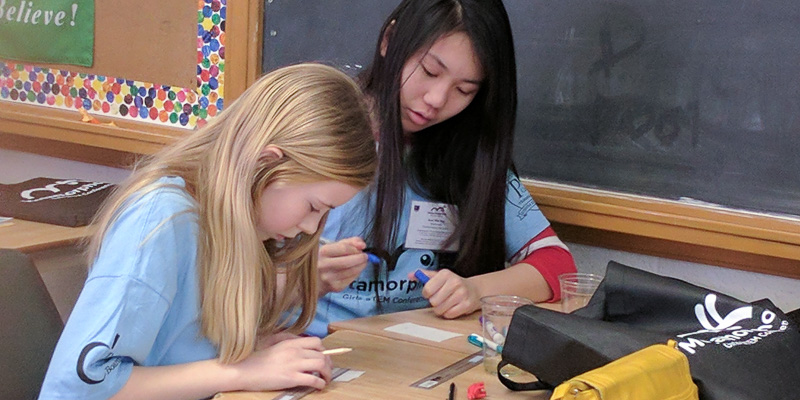 We're doing virtual!
Due to COVID-19, all in-person programs will not run during the 2021/22 school year. We look forward to visiting students and communities every year, but we know it is best to stay apart for now so we can come together again sooner.
Instead, we're completely online! SciXchange has produced several activity videos to engage youth in virtual learning. Each video has a corresponding lesson plan. They have been designed to be accessible for students using virtual classrooms however they may also be used in-class. Educators are welcome to use any of our resources, free of charge, at any time.
You may also request our volunteers to join your class virtually to help facilitate the activity. As a safety precaution SciXchange will not provide materials for each activity. This will be the responsibility of the school. If this provides a barrier to accessing our programs we can arrange alternatives.
In-class Educators will share the activity video with students and get them started. Our volunteers will help trouble-shoot issues that students have and provide a wrap-up for the activity. In the case of a virtual classroom, our volunteers will show the activity video and walk students through the steps of the activity.
Stay connected with us so you never miss an announcement!
Educator Newsletter, external link, opens in new window - Generally sent once per term, this email announces all of our available school programs for the term and how to register.
Volunteer Sign-up, external link, opens in new window - Our monthly volunteer newsletter allows volunteers to sign up for the events and shifts they're interested and available to help with. We'll provide training to get you started. See our volunteer page for more information.

SciXchange Newsletter, external link, opens in new window - Our general newsletter keeps the public and our community informed about upcoming public events and programs related to science outreach.
Lastly, follow us on Facebook, external link, Twitter, external link, and Instagram, external link to see what we're up to throughout the year!
Elementary Program
We have 19 activites specially designed for elementary students. Take a look at each themes section to see their lesson plans, worksheets, tutorial videos, and registrations for class visits.
Register
To register for our programs, sign up for our Educator Newsletter, external link. Registration for classroom activities will be sent out through the newsletter when it becomes available. Please note that registration for the 2019/2020 school year is currently closed as we have reached capacity.
If you have any questions, please do not hesitate to contact SciXchange via the email and phone number listed below.
E: scixchange[at]ryerson.ca
P: 416-979-5000 x3134
We enjoy posting photos of our school visits. Please have your students submit PDF fileimage consent forms and let us know if any parents decline consent.