Guiding girls into STEM
A chemistry student inspires the next generation of women in STEM by blending her own love of science with her passion for working with kids.
February 22, 2021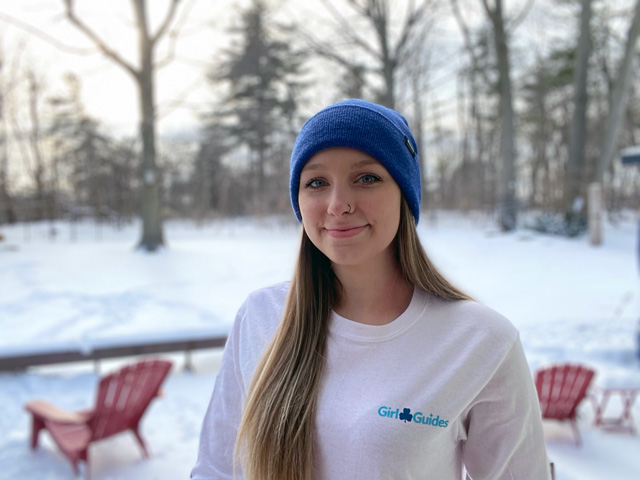 Last September, Kate Bowden got a call from an old friend asking her to become a unit leader with the 47th Pickering Girl Guides. For the fourth-year chemistry major, who had come up through the Girl Guides of Canada (external link) program herself, an opportunity to blend her love of working with kids with her passion for STEM was too much to pass up.

Joining the unit in September, Bowden started out by observing how the other unit leaders delivered badge programming for the girls. As she did, she started planning how she would draw on her experiences as a camp director and counsellor to design engaging sessions.

As November approached, Bowden focused on delivering sessions related to two particular Girl Guide badge programs: Our Shared Planet, which has an eco-focus, and Science Lab, which is STEM-focused.

As Bowden mulled over how she'd run the sessions, her worlds collided during a midterm in her Green Chemistry class with Professor Daniel Foucher. "He wrote a question asking us to develop lesson plans for teaching the 12 principles of green chemistry to students who were around 10 years old," recalls Bowden. "It was cool because that was exactly what I was planning to do."

Keen to make her sessions energizing, engaging and inspiring, Bowden drew on her camp background. When the girls dialed into that first virtual session, they were greeted by Scientist "Cobalt" (Bowden's unit leader name) in a lab coat and safety glasses within a makeshift science lab set up in her home. "I really wanted to make it as fun as possible so they would get excited about science," says Bowden.

At the first session, Bowden led the girls in creating their very own rock candy, an exercise that mixed scientific principles and techniques with the anticipation of a tasty treat. They also played Kahoot, a game that challenged the girls to answer questions about topics such as chemistry, physics, biology and women in STEM.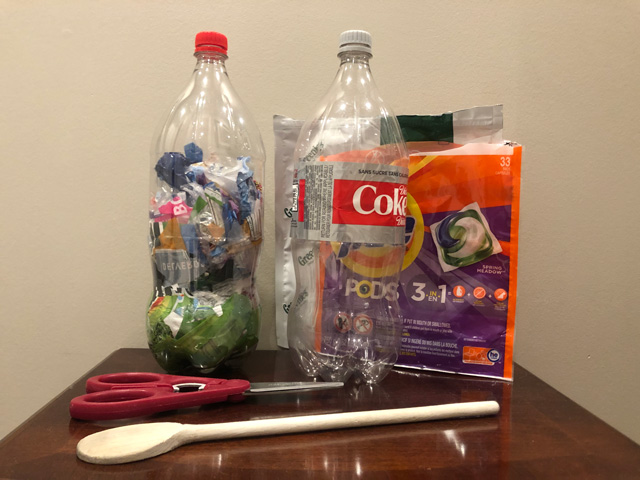 The next week, after the girls showed off their rock candy, they launched a project to make an ecobrick out of plastic bottles and bags. The project stimulates the girls' thinking about the impact of single-use plastics and the principles of sustainability. Bowden had also created a Jeopardy-style quiz about greenhouse gases, environmentalism and ways to reduce waste.
The programming has been a huge hit with the Guides, thanks in large part to the passion and energy Bowden brings to it. For her, it's an opportunity to do her part to inspire the next generation of women in STEM.

"There isn't a huge representation of women in STEM," she says. "I think girls have to be encouraged from the start to get involved in STEM programs, especially in areas like environmental sciences where there is such a need for leadership."

Bowden is also aware of the role she plays as a model for these young women. "These girls can go into anything they want. If I were in their shoes, it would be really nice to have people I can look up to and can talk to about my interests who will encourage me to go in those directions."

The success of the program is also rooted in how much Bowden enjoys it. "It's honestly just so fun for me. The girls make me laugh. It brings a smile to my face. It's so nice to see them enjoying themselves, overcoming challenges and realizing they can do whatever they want in life."