You are now in the main content area
Student Award Recipients
CGPA-Based Awards
Excellence in Year One Scholarship
For a full-time first-year student with the highest CGPA.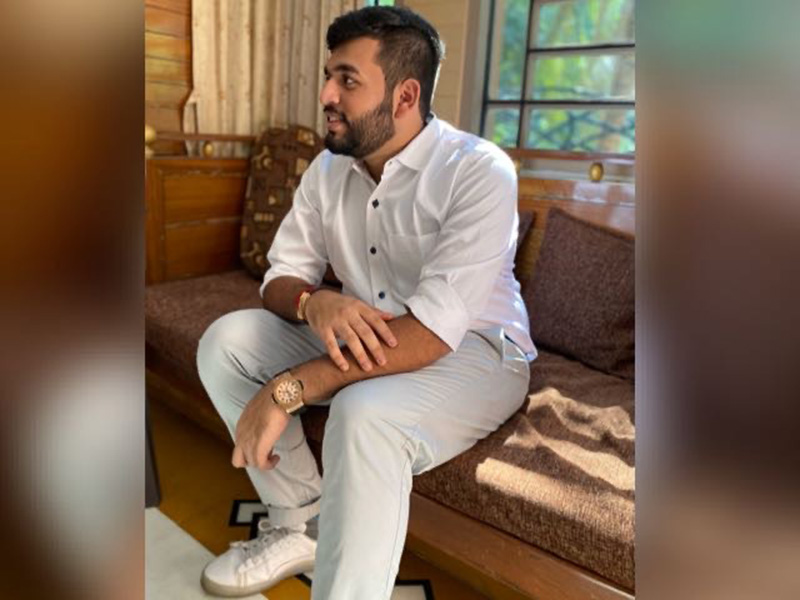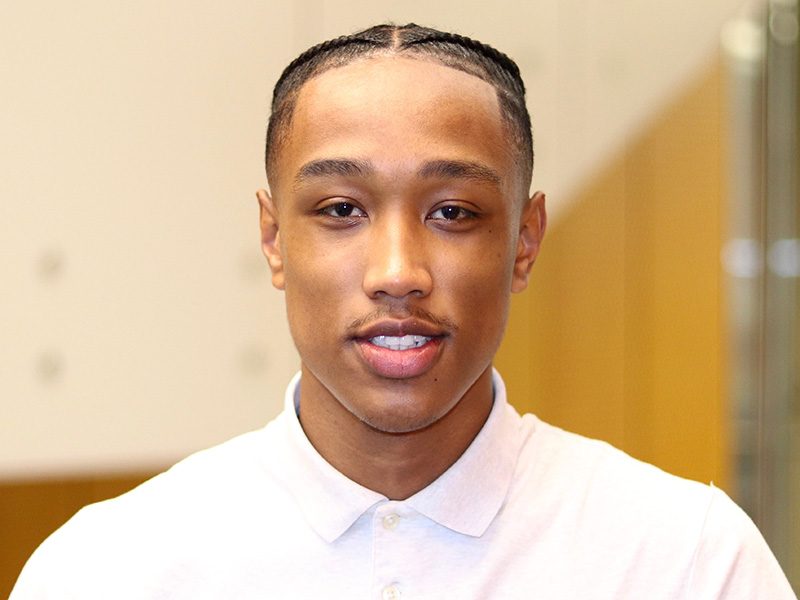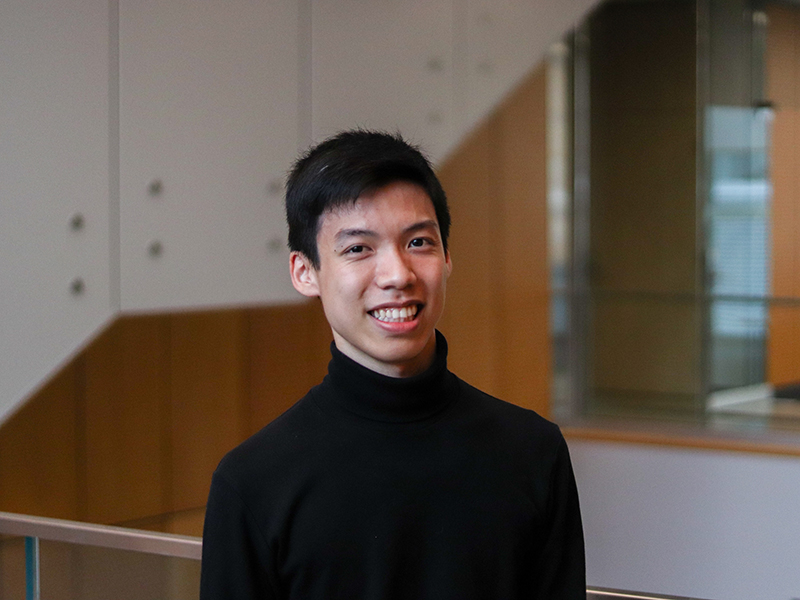 Superior Performance in First Year Design: PLG 220
Rachel Chan
Gabriel Pidcock
Superior Performance in First Year Theory: PLG 100/200
Superior Performance in Regional Planning: PLG 300
Roshan Thirugnanasampathar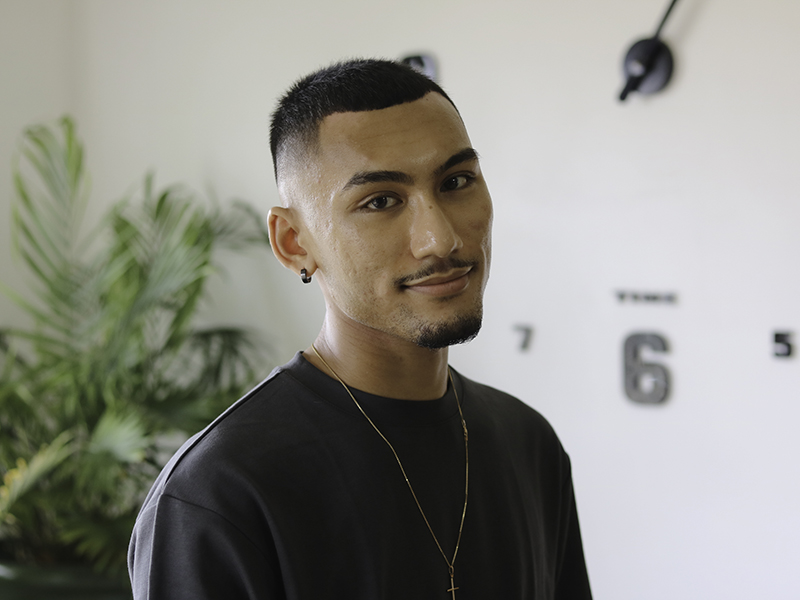 Nomination-Based Awards
BILD Award
For two students who prepare the best course project assignment, (i.e. have the best work, i.e. the highest grade for the project) in PLE-735: Private Development Seminar.
Robert DelZotto

Andrew Vrana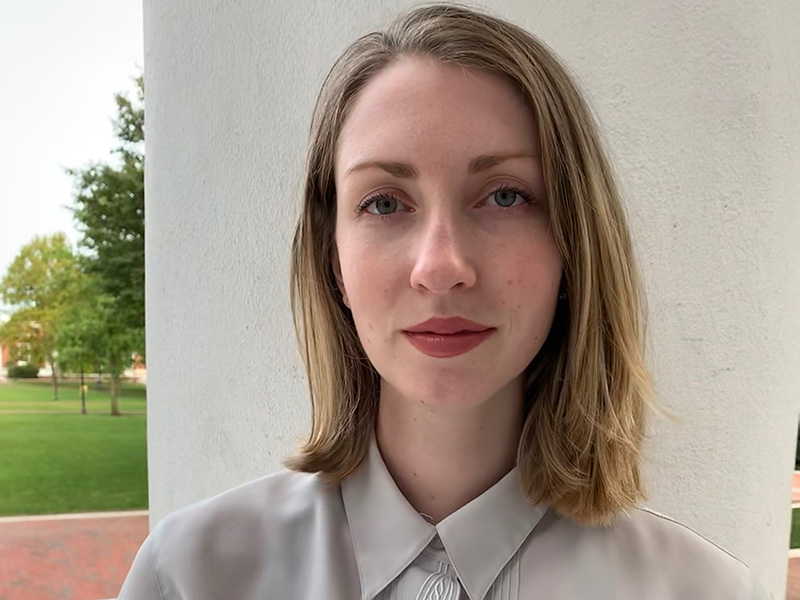 "Hillary's academic achievement is paired with a commitment to peer sharing and learning. Her excellence and leadership at SURP serve as a demonstration of her commitment to community and ethical practice. I was first acquainted with Hillary when she entered her fourth year of undergraduate study and interviewed for a research assistant position with Together Design Lab (TDL) on our project Creating a Home for Our Youth (CaHfOY) with our partner Nishnawbe Aski Nation (NAN). Hillary's application stood out because of the focus on community-driven practice that she outlined. From our first conversation, Hillary has demonstrated how throughout her academic, community and professional work she brings a steadfast focus on an ethics-based, equity-focused practice. Hillary has gone on to become a research assistant, and an important member of the Together Design Lab team. It has been a pleasure to witness her growth and recognize the important contributions she has made to support our partnership-based research initiatives. Hillary has closely worked with internal university partners, NAN and Oshkaatisak youth council in supporting the development and implementation of research strategy focused on engaging Indigenous youth in multidisciplinary, cross-cultural settings. Hillary's efforts to make this project inclusive and Indigenous-focused, despite the challenges brought by COVID, has been recognized by all partners. This is further demonstration of how her commitment to values and excellence can affect change in the planning profession as a whole. Hillary is an example for future students to be actively committed and involved in not only the university community but the community at large."
- Dr. Shelagh McCartney, Associate Professor, SURP
Downtown Yonge Award of Excellence in Place-Making
For planning students who demonstrate, through a project, studio, or research paper, a commitment to place-making in an effort to improve the quality of life in urban environments.
PLG 720 Allan Gardens Studio Project (Supervisor: Magdalena Ugarte)
Videsh Brijpaul
Catalina Cardenas
Dayan De Souza
Robert DelZotto
Dominic Dike
Samson Fong
Liam England
Sophia Luu
Shyan Mirhassani-Vahed
Jessica Pascucci
Julia Seefuss
"I was delighted to learn that the Allan Gardens Studio Team received the Downtown Yonge Award of Excellence in Place-Making. This award recognizes their hard work, professionalism, rigor, and vision for a downtown Toronto that improves the quality of life for diverse communities, and where our University plays an active role in place-making. I nominated the team because their robust work far exceeded the clients' expectations. The students worked closely with the Office of Social Innovation (OSI) and produced an exceptional set of deliverables, which paves the ground for deepening the University's relationship with the Allan Gardens community in the context of the new Campus Master Plan. The team's campus-community engagement proposals for a Library pop-up Story Pod in Allan Gardens, the creation of an Indigenous Garden on the park's grounds, and improving the streetscape in ways that foreground Indigenous presence give OSI innovative ideas to implement in order to grow the University's presence and engagement with the surrounding community. Heartfelt congratulations to all students on this well deserved recognition!"
- Dr. Magdalena Ugarte, Assistant Professor, SURP
Emilio Deo Memorial Award for Studio Excellence
To recognize a team of undergraduate students enrolled in the School of Urban and Regional Planning for excellence in studio work. The awarded team demonstrates such qualities as creativity, integrity, collaboration, outstanding vision, innovation, and a commitment to city-building through client-based project work and their engagement with agencies and firms.
PLG 720 Downtown Brampton Studio Project
(Supervisor: Zhixi Zhuang)
Kerstin Afante
Aaron Ariganello
Michaela Campbell
Sabrina Careri
Sindy Chong Jie
Daniel Drosi
Ammad Noor Ellahi
David Jozic
Natalie Ko
Allison Martin
Pauline Pangilinan
Angelo Pugliese
"This team conducted a client-based studio project focusing on Downtown Brampton main street recovery and placemaking. The team worked diligently with the downtown BIA, the City of Brampton, and other community stakeholders through a series of community consultations and charrettes. The students played a strong leadership role in advocating for community-based recovery initiatives and prioritizing community needs. The winter recovery and placemaking strategies for downtown Brampton were very well received by the local community. The evidence-based winter strategies are creative, inclusive, and impactful, leading to a series of concrete actions for COVID recovery."
- Dr. Zhixi Zhuang, Associate Professor, SURP
Graduate Students of 2011 Studio Award
For the academic achievement and professional achievement of a team of full-time graduate students.
"A Sustainable Tourism Plan for PEC" Graduate Studio Project (Supervisor: Nina-Marie Lister)
Marina Smirnova
Carly Murphy
Dylan Ward
Hannah Chan Smyth
Leorah Klein
Jack Lawson
Alexander Gambin
"The development of a sustainable tourism plan for Prince Edward County (PEC) is at once an important and strategically timely project for a rapidly-growing municipality in which tourism is a significant driver of increasing development pressure and service needs. This strong team did work that was as analytically robust as it was creatively engaging! They successfully framed and applied a sustainable tourism strategy anchored in the UN definition, and locally grounded in a set of well-researched, evidence-based principles. The team provided the client with a rich diversity of strategies and grounded tactics, framed through 6 carefully derived principles: directing growth to urban settlements, natural heritage protection, raising the bar with standards for sustainable development, the protection of agriculture and agricultural tourism to the protection of cultural heritage and greater connectivity throughout PEC. Notably and strategically, they included a range of recommendations, from those immediately available and affordable through to longer-term more costly interventions (with appropriate reference to case precedents and examples from their research). Their practical and strategic "next steps" consider tangibly and specifically how PEC might more creatively engage sustainability through better use of its Committee processes and their input, to creative zoning, and green infrastructure guidelines to encourage as well as showcase more sustainable developments. The project brought this together in a careful and thorough analysis that was visually well organized and professionally presented — including to kudos at a public meeting before the CAO, the Mayor and Council! This team was superlative in process and performance, and their planning report is now a desktop reference for both the Manager of Planning and Director of Community Services as they implement plans related to this work."
- Nina-Marie Lister, Professor and Graduate Program Director, SURP
IBI Group Urban and Regional Planning Award
For excellence in professional practice.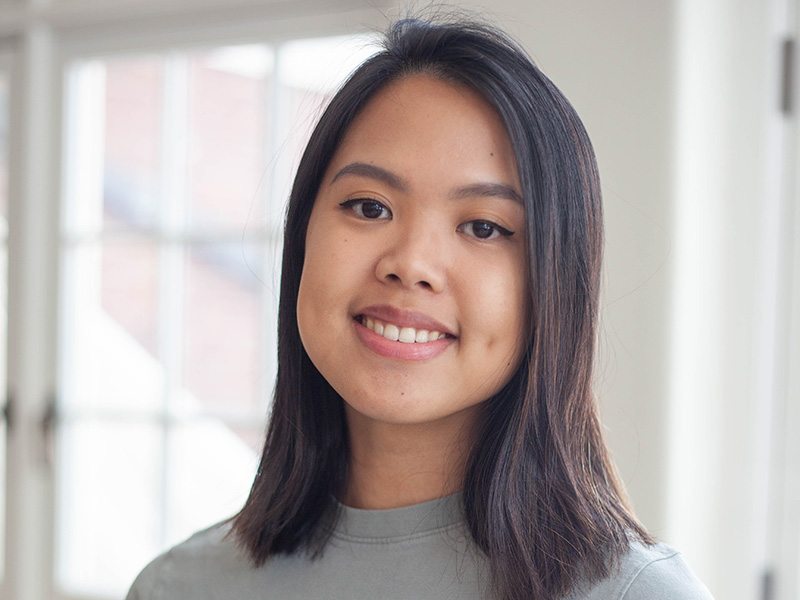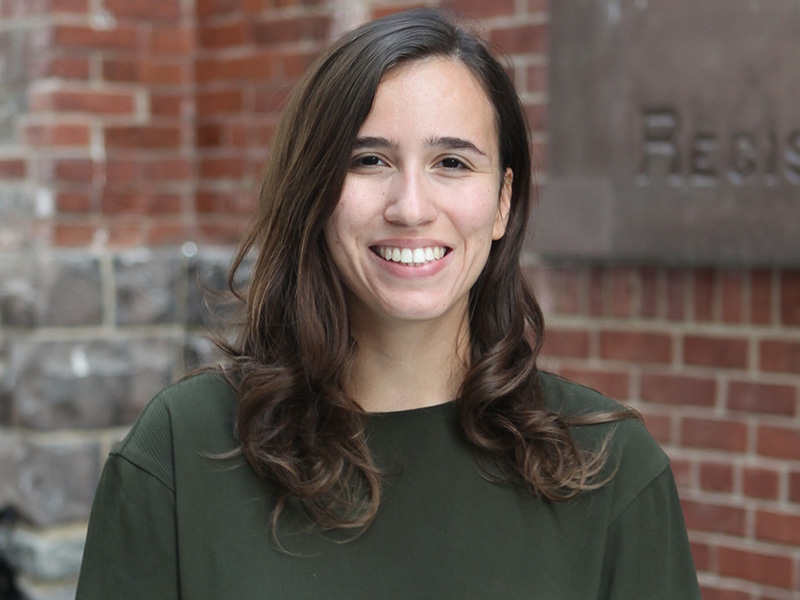 Minto Planning for Sustainability: Best Student Led Initiative Award
For a graduate student in the School of Urban and Regional Planning with the best student-led initiative related to sustainability.
Meredith Gillespie
Alexa Volkov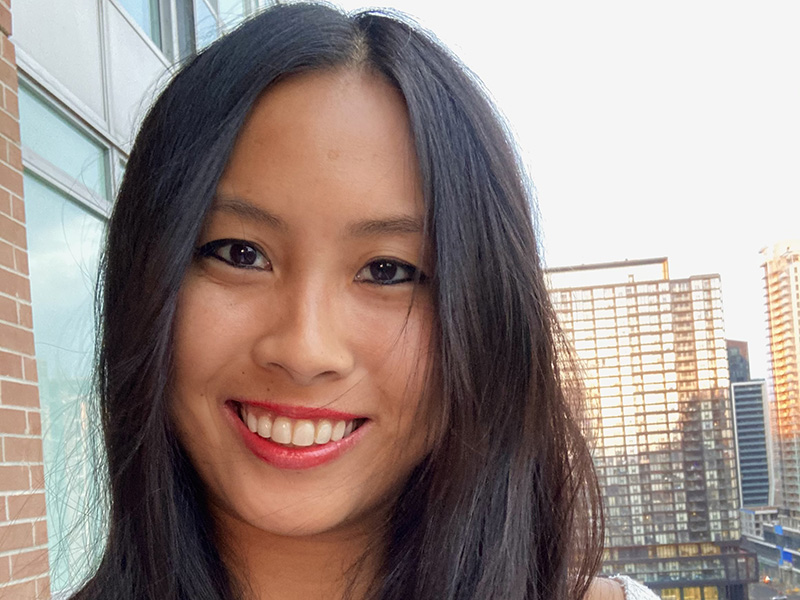 A.S.M. Pound Memorial Planning Scholarship on Behalf of Pound & Stewart Planning
For strong leadership qualities and an appreciation of visionary planning by a fourth-year student.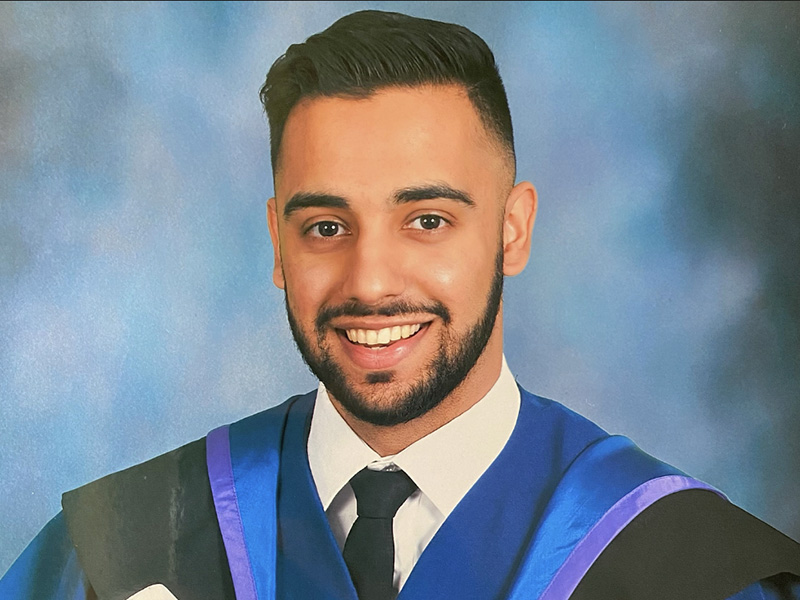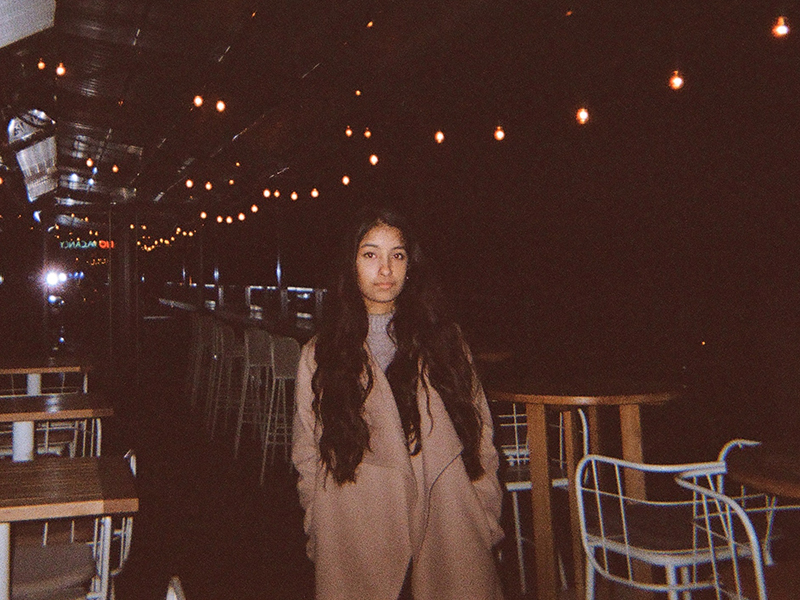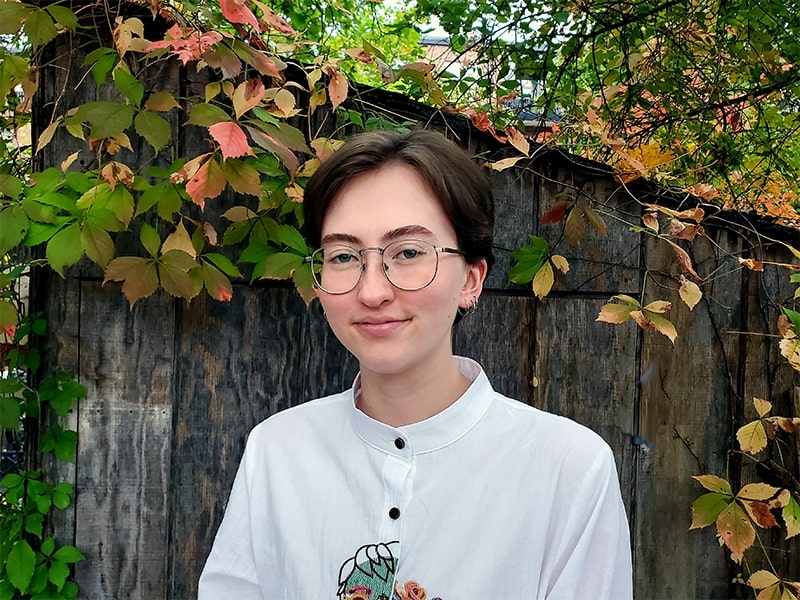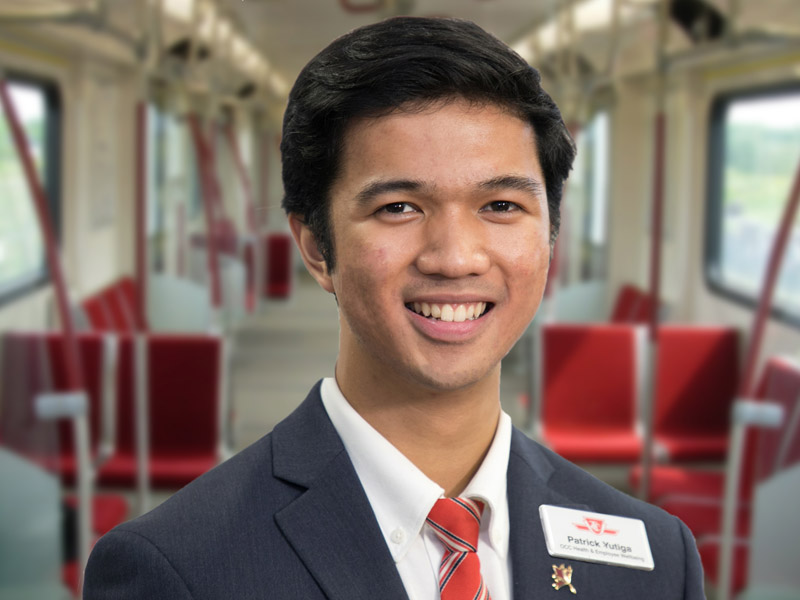 "Patrick Yutiga has been a vocal advocate for adequate and sustainable public transit, and has made significant contributions to the community on that front. In past years, he has collaborated with organizations such as Toronto Youth Cabinet and Model City Hall to provide feedback on issues in transit that Toronto youth may be concerned about. He was recognized as a Young and Emerging Leader in the transit industry by the Canadian Urban Transit Association (CUTA) in 2019 for the work he has done for the transit industry over the last few years. In his new role with CUTA, Patrick continues to make important contributions toward transit advocacy. More recently, he successfully led and hosted a national webinar in partnership with CUTA to engage Canadian youth in the public transit industry. The webinar was well attended (over 100 participants) and well received. I am very pleased to nominate Patrick for the Leonard Darwen Memorial Award, 2020-2021."
- Dr. Raktim Mitra, Associate Director and Associate Professor, SURP
Michael E. Kusner Award
For exceptional work in land use planning or design at the site scale.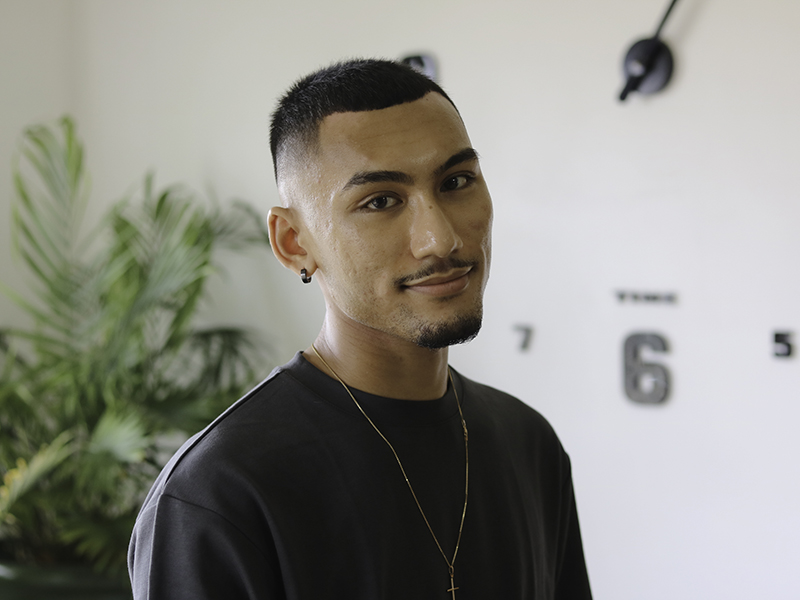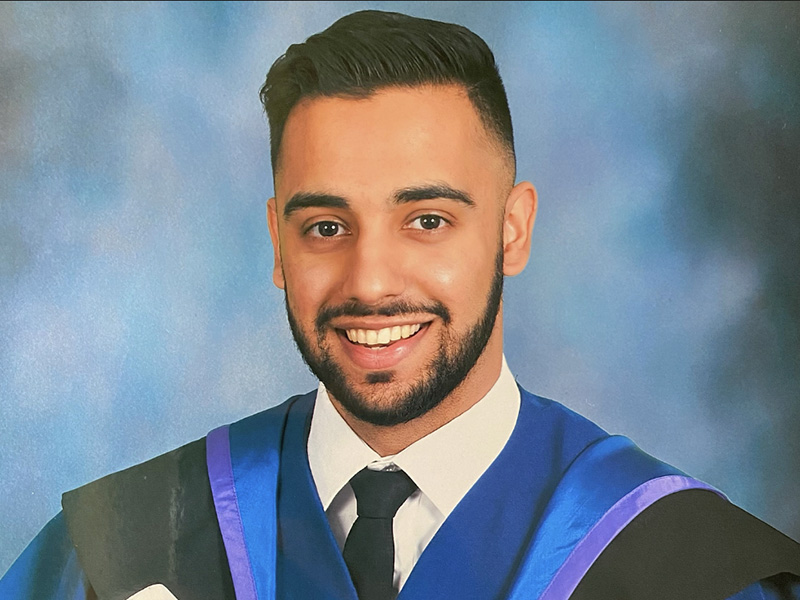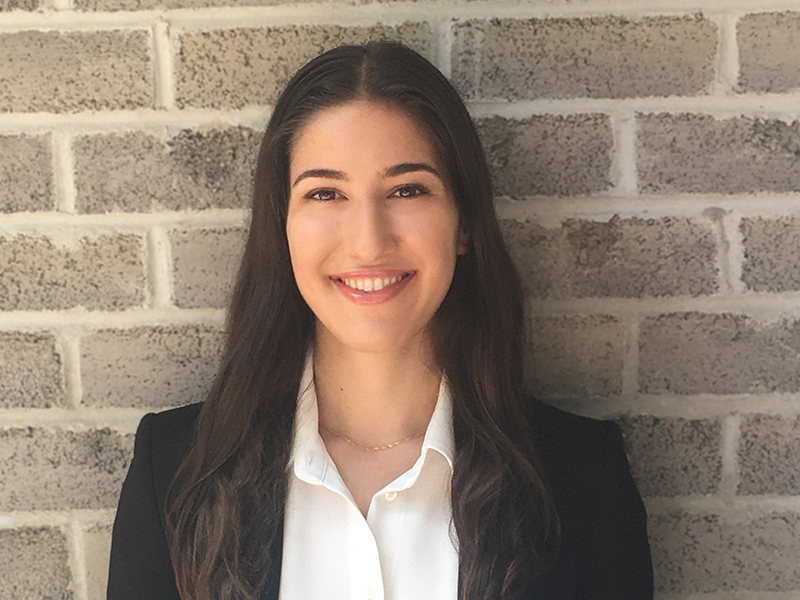 RPAA Equity in Planning Black Student Award
To create an endowment for awards to support equity-deserving students, specifically those who identify as Black or Indigenous, who are enrolled at the School of Urban and Regional Planning.
RPAA Equity in Planning Indigenous Student Award
To create an endowment for awards to support equity-deserving students, specifically those who identify as Black or Indigenous, who are enrolled at the School of Urban and Regional Planning.
Ted Tyndorf Award
For an undergraduate student who demonstrates integrity, outstanding vision and commitment to community planning through client-based work and engagement with agencies and firms.
Zohra Bhabha Award
To support women of visual minorities and women of Aboriginal ancestry in the School of Urban and Regional Planning.