Universities and claims to Indigenous identity
November 15, 2021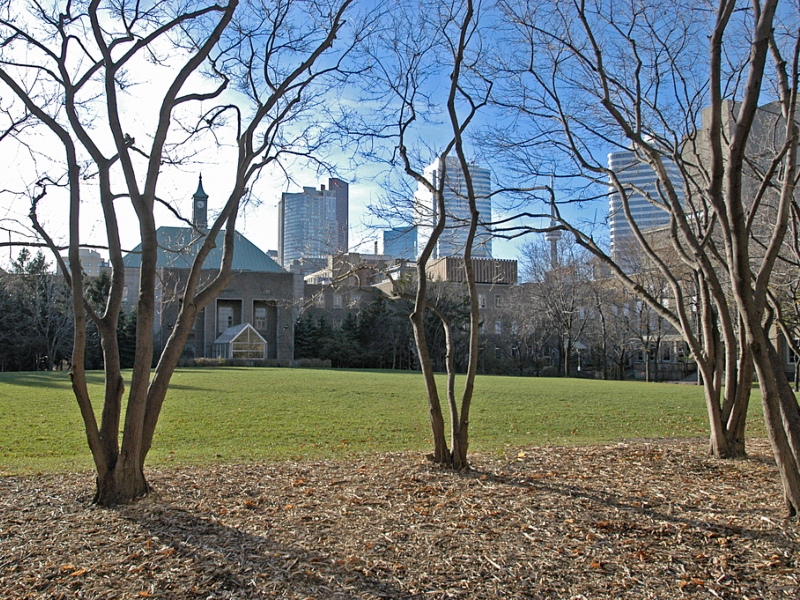 Universities across North America are prioritizing the importance of hiring Indigenous faculty members. In many cases, this practice is based on universities' interest in ensuring that Indigenous experience, knowledge frameworks, and perspectives inform all components of university life. The process of hiring Indigenous faculty members raises complex questions of identity and community.
There is an inherent tension in these questions. On the one hand, it is critical to attend to the importance of processes that can confirm Indigenous identity. At the same time, in the implementation of these processes, universities need to resist the reproduction of colonialism. Attention to Indigenous identity potentially brings to the foreground deeply rooted issues related to belonging and community, as well as the possibility of those at universities engaging in ongoing forms of colonialism.

Questions of Indigenous identity are also on the table at Ryerson University. The university has, over the last several years, posted opportunities for the hiring of, and subsequently hired, Indigenous faculty members, and continues to do so. In the spring of 2021, the RFA and administration agreed to the principles communicated in a Memorandum of Understanding (MOU) addressing the "PDF fileHiring and Evaluation of Indigenous Faculty Members and Librarians," which calls for an RFA Indigenous faculty committee that will "develop criteria they will use to confirm who they consider to be Indigenous faculty members."
Reality of Colonialism
In Canada, we live within a history and the ongoing practices of colonialism. "Stepping outside" of colonialism, particularly in institutional settings, is impossible. Therefore, all communication and conversation related to Indigenous identity and community unfolds within a context of colonialism and white institutional norms. This is the case regardless of the identities of those involved. It is critical to remember that discussions about Indigenous identity and community exist, in large part, because of the consequences of colonialism.

University leadership and next steps
Moving forward at Ryerson in ways that do not reproduce colonialism and related harms will require all of us, and particularly faculty members and administrators, to engage thoughtfully and to consider anti-colonial practices within particular contexts and realities (whether institutional, disciplinary, and/or community). The MOU noted above will address questions of Indigenous identity for new faculty search processes and hires. There are and may continue to be questions related to current hiring efforts and to appointments made in advance of the constitution of this committee.
Identifying processes at Ryerson that support a move away from colonial practices, that provide criteria to consider claims of Indigenous identity, and that also support the confidentiality required for many aspects of faculty hiring, will take time. Further, while the Indigenous faculty committee specified by the MOU provides a way forward once that committee is established, there are and will be questions related to Indigenous identity prior to the work of that committee.

In the months prior to the constitution of the committee noted in the MOU, ideally, a range of individuals and units will contribute to an ongoing conversation about Indigenous identity and faculty appointments at the university. Hiring processes at Ryerson involve the Collective Agreement, the faculty members in the department to which the individual will be appointed, the Departmental Hiring Committee, Deans, and the Vice Provost Faculty Affairs. As Provost, I will continue to engage in conversations with individuals at Ryerson and at other universities who have expertise in these areas and whose role has a connection to anti-colonialism, equity, and/or faculty hiring.