You are now in the main content area
#WhyProCom Blogs
Jake Hamilton
"Why ProCom is More Creative Than You May Think"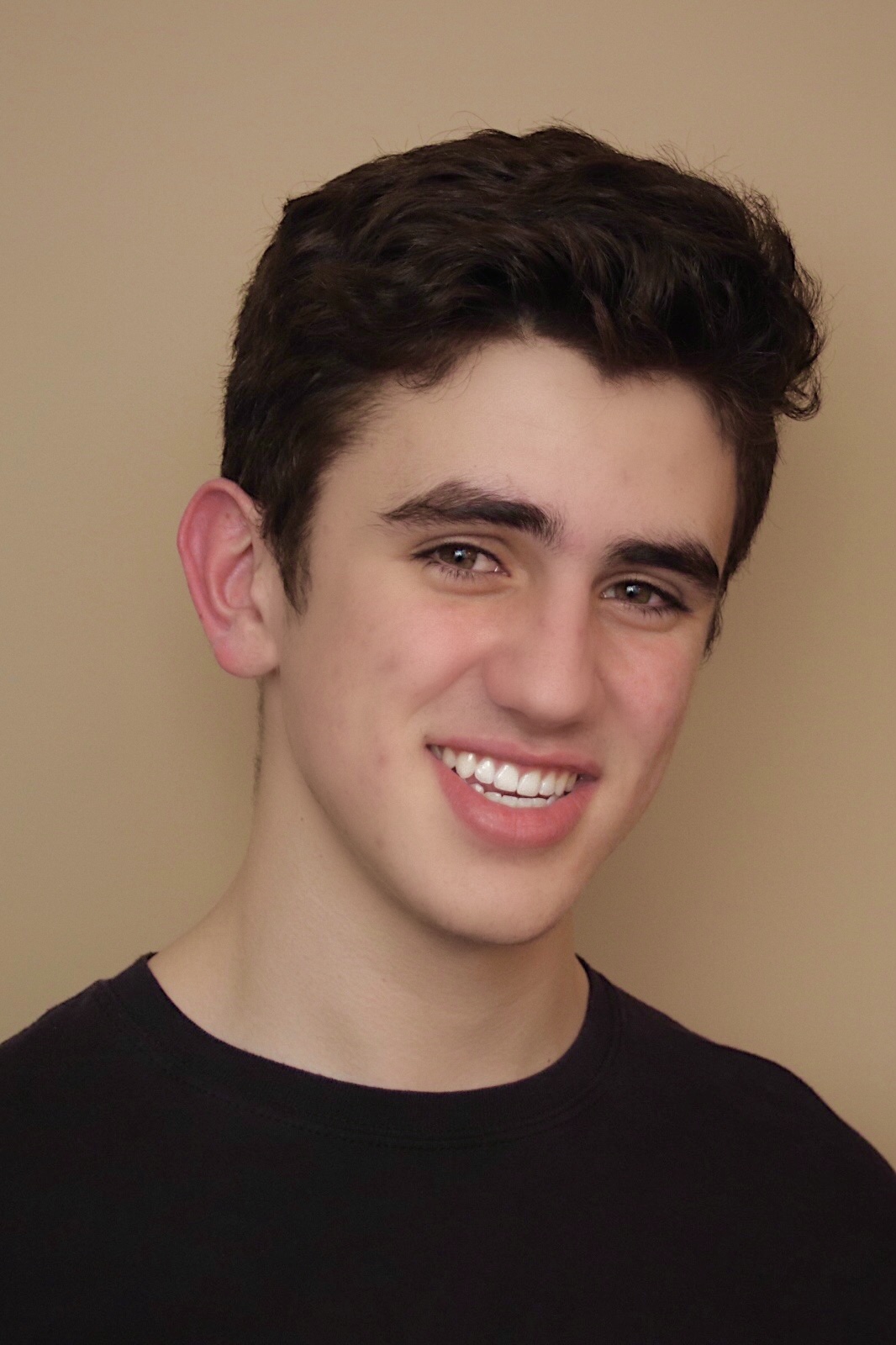 Minoring can be difficult in many programs that require the completion of a high number of predetermined courses in order to graduate, as most minors require you to take several liberal and elective courses. ProCom's degree requirements and elective selection, however, offers students the flexibility to explore areas of interest to them outside the field of communications. In the first semester of my first year, like most other ProCom students, I only had two specifically required CMN (communications) courses, leaving me with a wide variety of courses to choose from in order to complete my course timetable. This allowed me to explore a variety of subject areas, and consider different minors before committing to one. At first I thought I might like to pursue a minor in Visual Studies, but I eventually decided on a minor in Communication Design, an area of interest to me because it allowed me to further my knowledge and skills in Design.
Without ProCom's flexibility, it would've been difficult for me to pursue one minor, let alone change my mind and switch minors.
ProCom wasn't placed in a creative faculty at random. The preconceived notion of the 'communications-program-as-a-direct-pipeline-to-PR' is absent at ProCom, which focuses more broadly on what it means to communicate as human beings. Yes, this does mean several courses in public relations and crisis management, but it also offers an exploration of all the different ways that we communicate with the world around us. Within this, ProCom offers courses like Digital Discourse and Design (CMN222) and Introduction to Visual Communication (CMN448), courses that offer a look into how creative mediums like video, art, and design help us communicate, and in turn how these mediums communicate with us. In addition, Text, Image, and Sound (CMN210), a first year ProCom course, establishes, from the very beginning of the program, that communication is more than the oral and literary field we've come to know, but is actually a multidisciplinary and oft-creative way to understand our society.
Non-required CMN courses, called Professional Table I (PR I) electives, often allow for a great deal of creative thought; some examples include Communication with Colour (CMN310) and Visual Communication: A Critical Approach (CMN601). The structure of the ProCom curriculum provides a varied and multidisciplinary communications education, with courses in a variety of categories, several of which are creative, in ProCom's Professional Table I and in The Creative School Core Elective Table. The Creative School Core Elective courses permit students to explore courses offered by other programs in The Creative School .
Outside of the classroom, there are many student-run organizations for The Creative School students that dabble in areas from all over the arts world. Several full-scale publications are operated by The Creative School students: StyleCircle, which has a focus on fashion, Toronto Met Folio, a general interest magazine that covers topics from all across the creative spectrum, RAD Mag, the (formerly) Ryerson Art & Design magazine, and Kaleidoscope, an creative sector publication. All of these organizations are always looking for new and interesting submissions. For those interested in theatre, The (formerly) Ryerson Musical Theatre Company puts on a large scale production every year and music lovers can take part in one of Toronto Met's several music based student-groups, which differ from year to year.
My experience in ProCom has been fantastic, and has offered me numerous opportunities to learn and create in new and exciting ways. Next year, I hope to complete an internship in a design-related field, something I'm able to do thanks to ProCom's internship program. I hope that incoming students, those who identify themselves as creatives (or hope to someday), won't dismiss ProCom because they "need something creative". Creative expression thrives in ProCom, and you won't regret choosing us.
Madison Noble
1st year ProCom student
Hi, my name is Madison Noble. I am a first-year student studying Professional Communication and minoring in Finance. During my grade 12 year, the university application period was very stressful for me because I had no idea what I wanted to study in university. I didn't have a set idea of what career to pursue in the future. In consequence, I wanted to join a program that wouldn't limit my career options and through which I could explore various subject areas. After researching various programs, I discovered Toronto Met's Professional Communication (ProCom) Honour's BA.
ProCom's program is one of the top communication studies programs in the country. The curriculum allows you to explore various forms of communication technologies and develop communications skills that prepare you to become a communications professional. A degree in communication is a very valuable degree; communications touches every job field and effective communication skills are highly valued by employers.
The ProCom curriculum also provides its students with numerous opportunities to explore subject areas outside of the program, through a combination of open electives and electives specific to The Creative School. These include courses from the liberal arts, social sciences, business, and more, allowing you to customize your degree. ProCom also offers an internship opportunity in the spring semester of the third year in the ProCom BA, allowing you to take the knowledge that you have acquired and apply it in a real-world context in a work placement. These varied benefits are ultimately what made me decide on ProCom. Although I haven't been in the program for a long time, I have discovered even more benefits that make me grateful for choosing ProCom. ProCom is housed in The Creative School. The Creative School equips you with valuable tools, resources, and opportunities to enhance your experience at Toronto Met. Students receive The Creative School Top 5, a newsletter from the Faculty that informs students of upcoming events and opportunities that students can participate in. The Creative School Top 5 has given me multiple opportunities to participate in events that have enhanced my skills and enriched my resume. The Creative School also offers students a variety of other opportunities like international exchanges, global learning opportunities, access to innovative technology and so much more.
All on top of that, The Creative School is located in the heart of downtown Toronto. Downtown Toronto is a beautiful and diverse city with a variety of attractions, exhibits, venues, markets, shopping areas, places to eat, entertainment, cultural areas, and places to visit while you are studying at Toronto Met.
To be 100% honest, I still don't know what career I intend to pursue after university, but by being in the ProCom BA program at Toronto Met, I'm assured that I will have numerous career fields open to me. With the education, experiences, and tools the ProCom program equips you with, coupled with the advantages of living in downtown Toronto, I couldn't be happier with my choice!