You are now in the main content area
Caroline O'Brien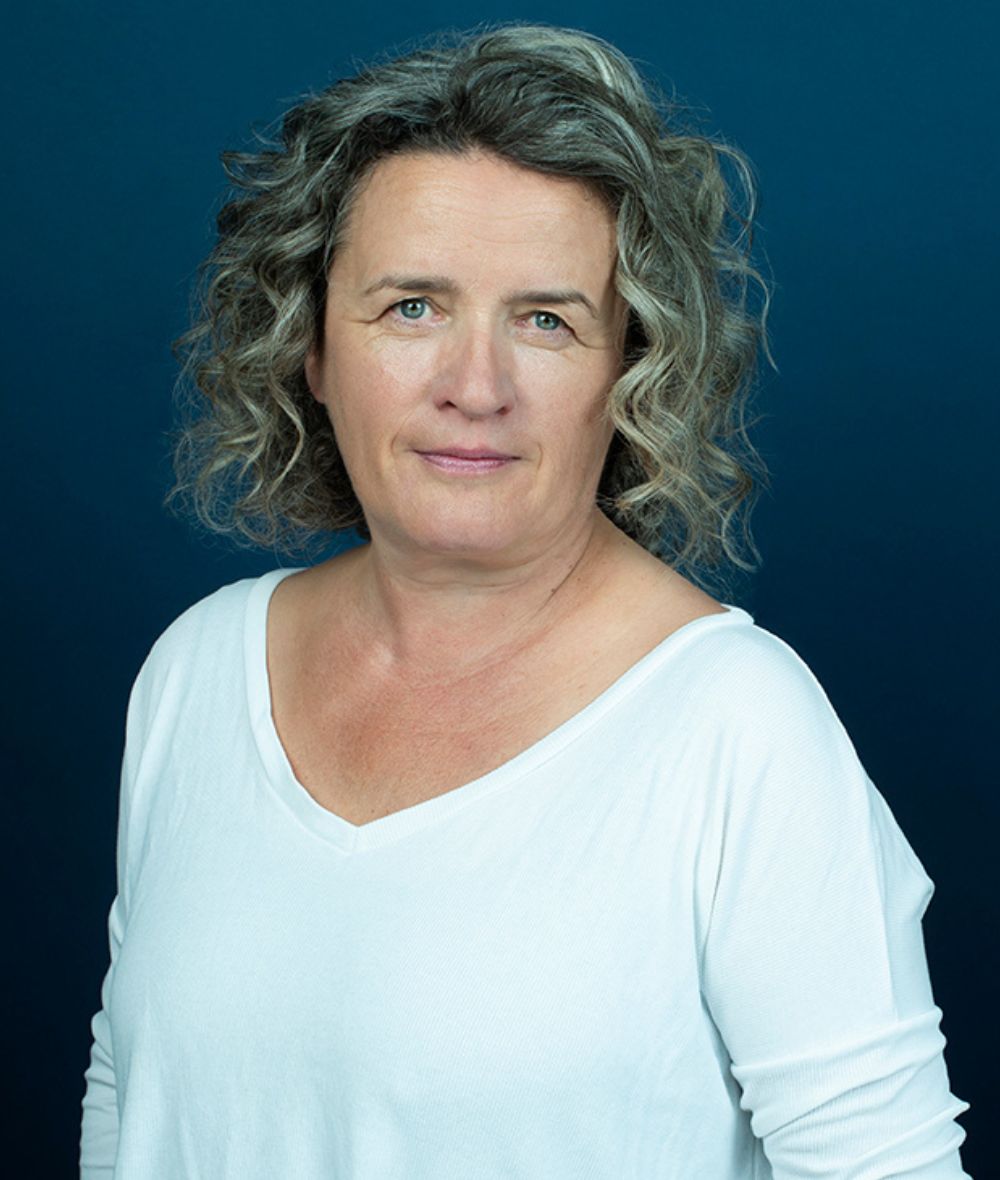 Caroline O'Brien
(she/her)
Chair, School of Performance
Associate Professor
Education
PhD Visual Culture
MA Interdisciplinary Studies
BHec Clothing and Textiles
BA English
Email: c4obrien@torontomu.ca
Extension: 553595
Office: AOB 921-53
Caroline O'Brien is Associate Professor in Costume Design + Production and was appointed Chair of the School of Performance in 2019. As Chair, Caroline leads the academic, creative and administrative activities within the school. Prior to taking on this role, she worked as Director of Production, with key contributions to teaching, revising curriculum and enhancing the student learning experience.
In her freelance career she has worked with major ballet and dance companies collaborating with choreographers from across North America and Europe, and has a treasured collaborative relationship with Peggy Baker, Artistic Director of Peggy Baker Dance Projects. She worked with Canada's National Ballet School as resident costume designer and wardrobe supervisor, a position she held for almost twenty years.
In addition to costuming Caroline has worked in large-scale sculpture incorporating industrial metal textiles with fashion fabrics. Her award-winning work has been performed and exhibited across Canada and internationally, and her designs were selected for the inaugural World Stage Design, 2005. She curated Sixty Years of Designing the Ballet, for The National Ballet of Canada, awarded the Richard Martin citation for excellence in costume curation by the Costume Society of America. Her recent research focuses on design processes in costume practice and the use of costume in training professional dancers. She has contributed to Luce Irigaray's Building a New World (Palgrave) and The Oxford Handbook to Contemporary Ballet (pending 2020).
Caroline works with Metcalf Foundation as Performing Arts Internship Advisor.
Material and Visual Culture
Costume Studies
Dance Studies
Design Thinking
Arts-Based Practice
O'Brien, Caroline. "The Practice of Dress: Costume and the Contemporary Ballet." The Oxford Handbook to Contemporary Ballet. Edited by Kathrina Farrugia-Kriel and Jill Nunes Jensen, Oxford, 2019.
O'Brien, Caroline. "Toward a Culture of the Feminine: The Phenomenon of the Princess-Ballerina in Western Culture." Building A New World: Luce Irigaray Teaching II. Edited by Luce Irigaray and Michael Marder, Palgrave Macmillan, 2015, pp. 155-168.
O'Brien, Caroline. "The Fashion System and the Ephemeral: Ballet vs. Fashion" Shapeshifting Conference, AUT, New Zealand, April 11-18, 2015, https://openrepository.aut.ac.nz/handle/10292/8553/browse?value=O%E2%80%99Brien%2C+Caroline&type=author