You are now in the main content area
Allen Kaeja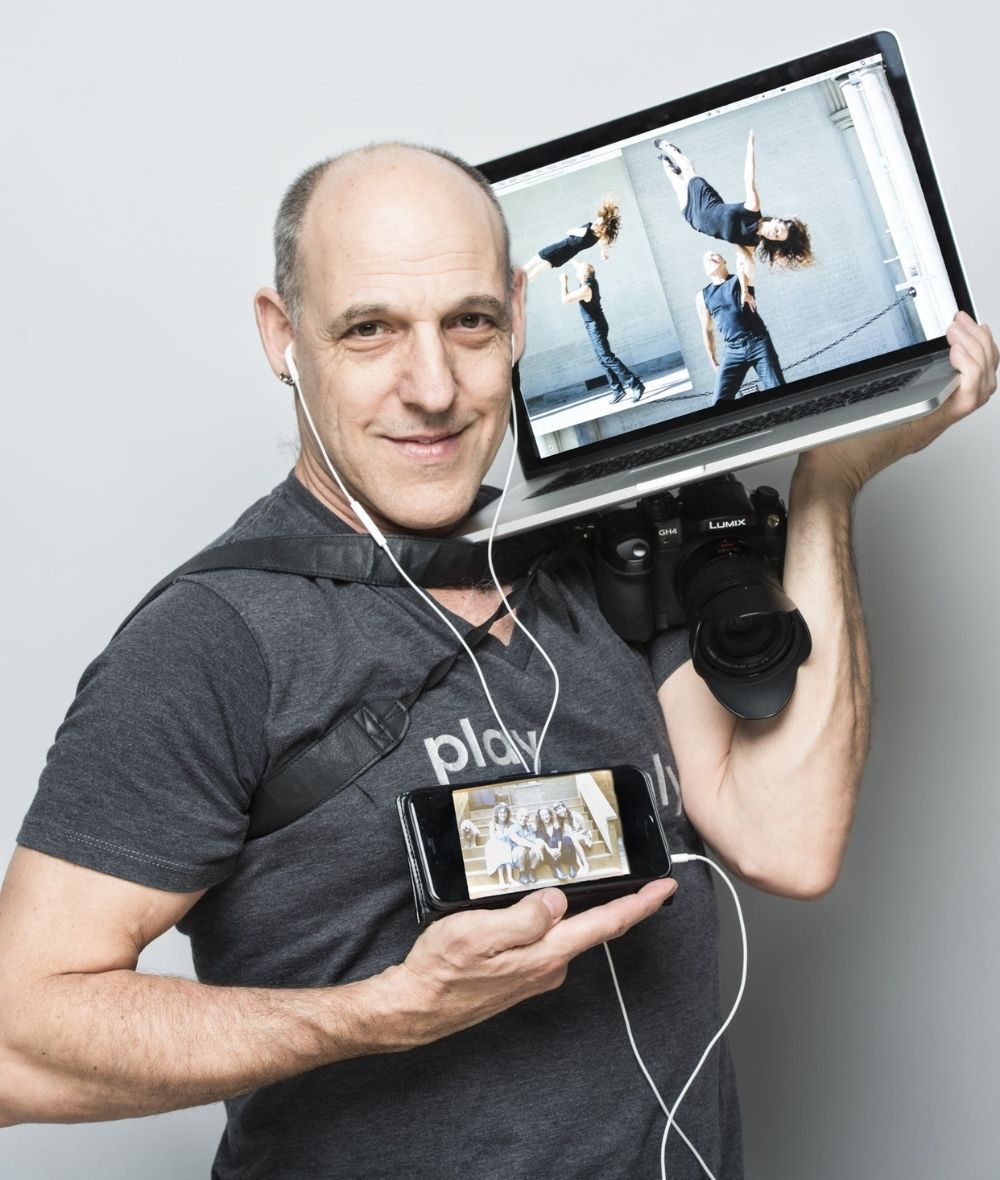 Allen Kaeja
(he/him)
Dance Film - Performing Arts in the Media
Education:
MA Dance
BA Integrated Studies
Email: akaeja@ryerson.ca
Allen Kaeja is an internationally recognized and award-winning Choreographer and Dance Film Director, who has created over 180 stage works and choreographed for 28 films. Allen is Co-Artistic Director of Kaeja d'Dance with Karen Kaeja. His stage and film works have been featured in commercials, films and festivals around the world. He has received numerous national and international commissions, teaches Kaeja Elevations and Dance Film master classes worldwide. Allen co-developed many site-specific and audience interactive engagement performance strategies with Karen over the past 30 years.

Allen and Karen recently completed performing/teaching in Japan, Singapore, China, Israel, across Canada, Mexico, USA and the UK. Allen was very excited creating with Director Keira Loughran, choreographing Wendy and Peter Pan until COVID closed Stratford Festival. Allen and Karen are creating for their upcoming 30th anniversary next year and have recently received the Dance Ontario Lifetime Achievement Award and are FINALISTS for the Toronto Arts Foundations-2020 Celebration of Cultural Life Award.
In creation of:
A new Dance Film called Fallow with Karen Kaeja, supported by the Canada Council for the Arts-Digital Originals to be shot this September
New multimedia production called "I am the Child of..." for Kaeja d'Dance 30th anniversary with 8 performers to premiere as part of the Torque Festival Harbourfront
New solo for Rebecca Margolick to premiere this November 2020 at Vancouver's Dance Centre called Trace Elements
New solo for Tara Butler to premiere this June 2021at The Registry Theatre
Currently in Phase 1 of the CCA/CBC Accelerator project 2020