Students' outstanding achievements recognized by Chang School
Throughout this challenging pandemic, continuing ed students have shown their resilience
January 11, 2022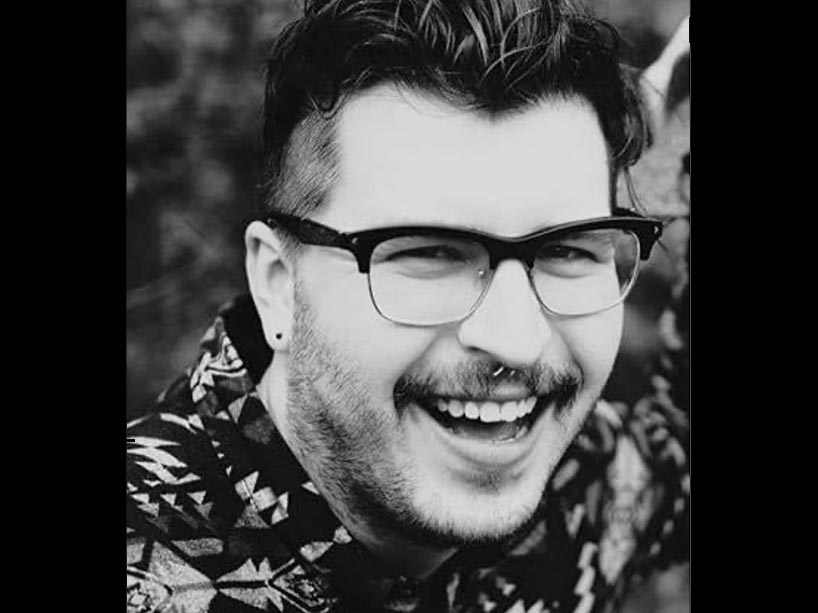 Every year, The G. Raymond Chang School of Continuing Education recognizes students who have excelled academically and made contributions to their communities at the Leaders in Learning award ceremony.
The 60 award recipients have shown an incredible amount of resilience and perseverance in a time marked by constant change. The new year will bring new challenges as the students will need to adapt to a hybrid learning environment that may include more in-person experiences.
"These award recipients not only demonstrate a firm commitment to pursuing their learning goals, they have also shown a great deal of resilience," said Gary Hepburn, dean at The Chang School. "As we turn our attention towards a post-pandemic context, recognition of learning goals accomplished through what has been a unique and challenging period is critically important. Our annual Leaders in Learning ceremony also gives us the opportunity to celebrate our gracious award donors; many of whom have been especially generous throughout the pandemic."
Wesley Reibeling, recipient of the Marilynn Booth award, grew up in a small community in southwestern Ontario and spent a lot of time thinking about finding an equitable, multicultural city to call home.
"I grew up next to my grandparents' farm and although I had a great childhood, I was growing up as a queer individual and didn't fit in as well as the next person," said Reibeling. "I was looking for an urban space with a community that was more suited to me."
Reibeling found the sense of belonging he was looking for when he moved to Toronto 11 years ago. Since then, Reibeling completed his bachelor's of arts in theater at York University and has been pursuing a certificate in community engagement, leadership and development at The Chang School to expand his knowledge of urbanism and social justice issues.
During the pandemic, Reibeling developed and project managed Rainbow Table, a digital support program for 2SLGBTQI seniors facing social isolation. He is also co-chair of Jane's Walk, external link Steering Committee and Community Manager at Imagine Cities. Reibeling recently launched a self-guided psychogeographical walk called "The First Song is the Deepest, external link" with Zahra Ebrahim, an urban designer based in Toronto. Through conversations with people throughout the GTA. Reibeling and Ebrahim created an audiocast which included almost two hours of peoples' stories and songs associated with experiencing the city of Toronto alongside a Spotify playlist.
Coming from a family with 11 siblings, Amina Mohamed learned quickly how to deal with different personalities and face conflict head-on. She is one of the recipients of the Josette M. Billich award in nursing and is currently pursuing an undergraduate degree through the four-year collaborative nursing program at Ryerson and Centennial.
Mohamed comes from a first generation Somali-Canadian family and grew up in the Jane and Finch area, which shaped who she is today. She said that receiving this award is just another way to minimize the negative perception of minority communities in the area.
"I want to be an example for my younger siblings and my community," says Mohamed. "It doesn't matter where you're from or how you look but rather, where you are going."
Since 2016, Mohamed has been involved with the Flaunt It Movement, external link, a youth-led community organization that fosters self-love and representation of all women through community projects. As a volunteer, Mohamed helps host events and workshops to promote diverse beauty standards and fight stigma against minority groups.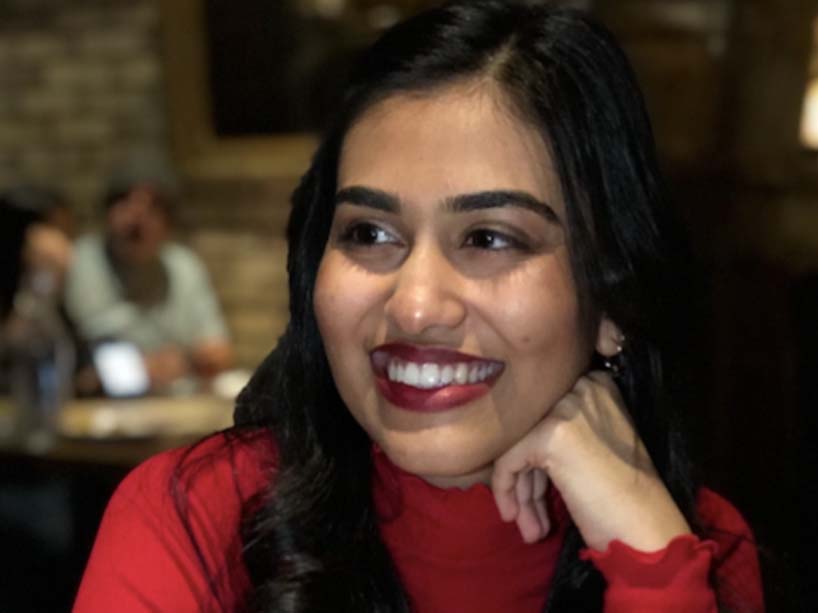 Shubhangi Joshi, recipient of the Dr. Marie Bountrogianni award in psychology, is also focused on contributing to the well being of marginalized communities and people with disabilities. Joshi immigrated to Canada with her family from India when she was five years old. Soon afterwards, her sister was born and diagnosed with Down's Syndrome.
Her sister's condition motivated Joshi to understand her developmental process and psyche. She would take her to speech therapy to help her with her lisp, swimming lessons to help her with muscle toning and piano classes to help with her motor skills.
Learning how to accommodate the needs of her sister was what first ignited Joshi's love of psychology. She is enrolled in the psychology certificate program at The Chang School, which she completed in December.
Joshi is applying to undergraduate psychology programs and is considering doing a master's degree after that. She'd also like to do more volunteer work, particularly to help children with disabilities in educational settings.
Related stories: