Law school celebrates 100th anniversary of Lincoln Alexander's birth
Lincoln Alexander School of Law hosts event to honour the life and legacy of namesake
January 14, 2022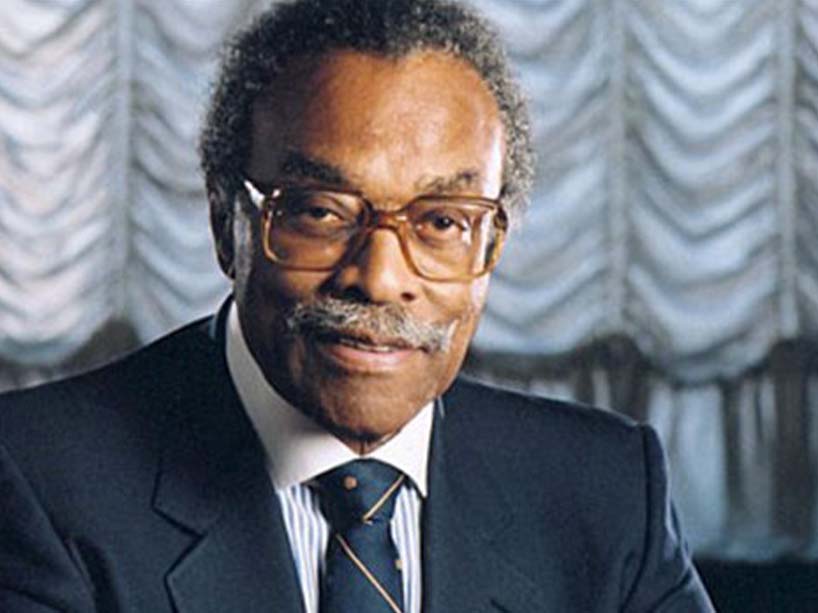 The Lincoln Alexander School of Law will be celebrating the 100th anniversary of the birth of its namesake on Friday, January 21 at 12:00 p.m. and anyone can join by registering online, external link.
Lincoln Alexander, born in 1922, served Canada as a member of the Royal Canadian Air Force, a lawyer, and a civic leader. He was the first Black person to be elected to Canada's House of Commons, to serve as a federal Cabinet Minister, and to be appointed as Lieutenant Governor of Ontario.
"We are enthusiastically joining all Canadians in celebrating the 100th anniversary of Lincoln Alexander's birth with a special event dedicated to honouring his legacy," said Donna Young, founding dean, Lincoln Alexander School of Law.
"In his many roles, Mr. Alexander was a trailblazer and inspiring leader who demonstrated kindness, generosity and empathy - qualities that are especially meaningful to our students, faculty and staff as we continue to build our law school with the goal of serving our communities. We are proud to honour Mr. Alexander's memory by helping to make the legal profession more diverse and accessible and the law more just, fair and equitable."
Hosted by students, the celebration will pay tribute to Lincoln Alexander with official remarks, artistic performances, a mural and portrait unveiling, and a gift announcement. Ryerson Today caught up with three law students who reflected on Alexander's legacy and how he inspires them today.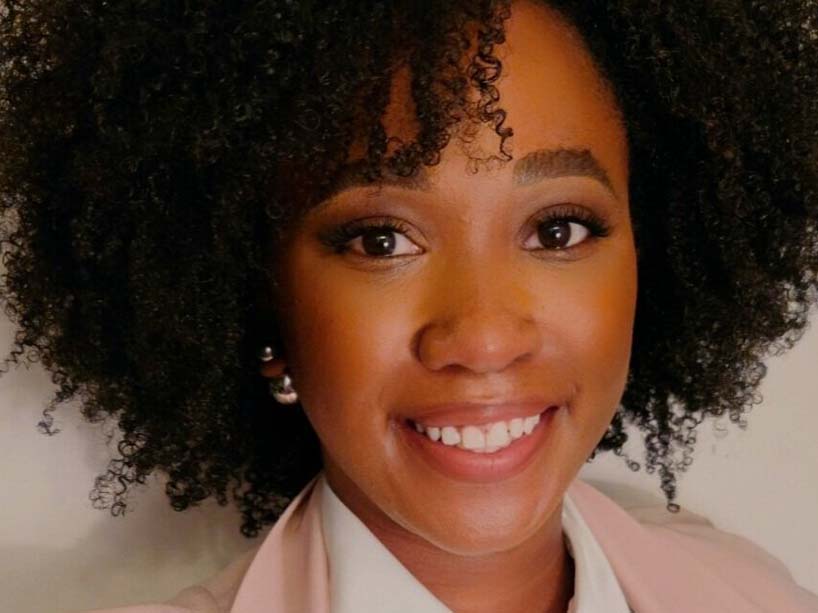 Safia Thompson, a second-year law student and co-host for the Lincoln100 celebration, is looking forward to honouring Lincoln Alexander a century later. Thompson says that, "Mr. Lincoln Alexander is an important reminder that being racialized and achieving greatness are never mutually exclusive concepts."
Born to immigrant parents from the West Indies, and as the first in her family to pursue postsecondary education, Thompson believes that Lincoln Alexander showed that "firstness" is not about ourselves, but should be celebrated as a breakthrough for those who come after us to succeed. Thompson views Lincoln Alexander as an example that she can follow throughout her career.
In addition to her studies, Thompson is the founder and co-president of the law school's Black Law Students' Association. She is also the vice-president of finance of the First-Generation Network at Lincoln Alexander Law School and an editor on the Wrongful Conviction Law Review, a non-profit peer-reviewed journal focused on wrongful convictions. Thompson was a summer student at McCarthy Tétrault LLP and is excited to return this year to continue exploring multiple practice areas of law.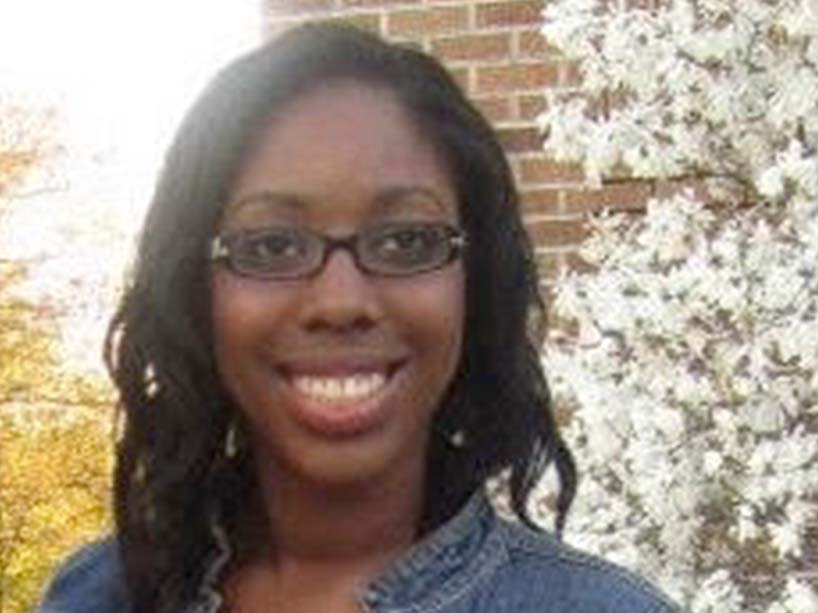 Asia Browne, also a second-year student, says this is an important milestone to celebrate. Lincoln Alexander left behind a legacy that resonates with Browne and many others, including the broader public as well as her classmates at the law school.
"Lincoln Alexander worked hard to gain a platform that he used to advocate for racialized communities," says Browne. "He advocated for the importance and value of education and understood the barriers that existed for people of colour. It's an absolute honour to be able to celebrate his birthday and recognize the contributions he made to his community."

What stands out for Browne is Lincoln Alexander's commitment to public service. Browne says she has always had an interest in advocating for her community and giving back through the Ontario Public Service. Browne spent the summer interning at the Ontario Ministry of Health and Long-Term Care and hopes to continue on this path.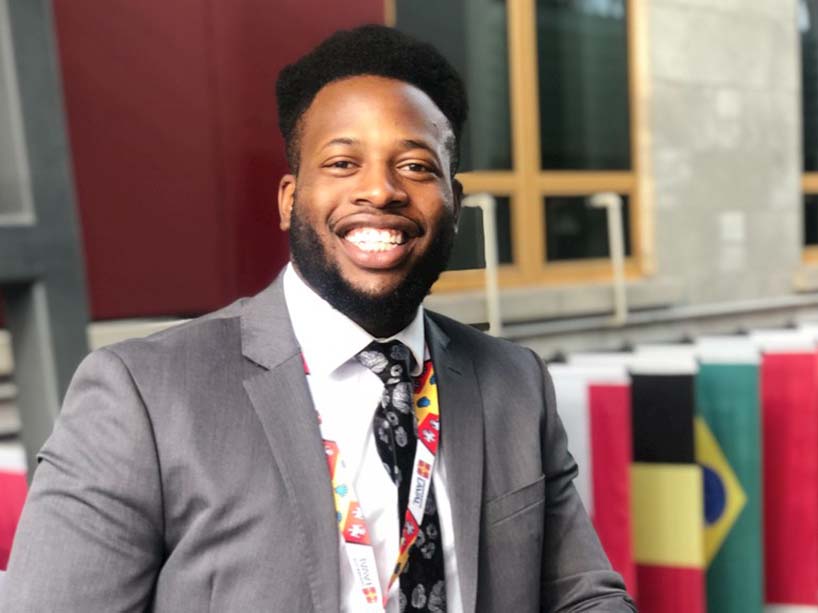 Joshua Wallace, who began his law studies in the fall, will also be attending the event on Friday. To Wallace, Lincoln Alexander represents the opportunity for every racialized person to be successful and strive for excellence in their own way.
Wallace knew he wanted to be a lawyer from an early age to gain advocacy skills and contribute to the betterment of society. In this upcoming semester, Wallace will continue to work with the Toronto Police Service in community consultation and using a data collection strategy to reduce bias in policing. He will also continue in his role as the co-founder and co-president of the Lincoln Alexander Law and Policy Society.
Related stories: