Dedicated Ryersonians
University celebrates long-term employees for their significant service
April 15, 2021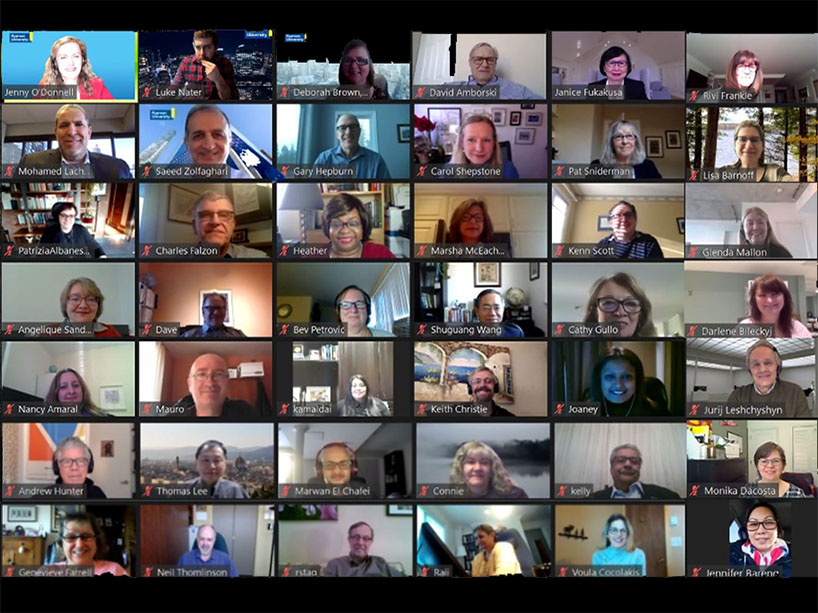 Imagine submitting an application for a position at Ryerson in 1990, over 30 years ago. You would have typed up your resumé on your typewriter or on the very first edition of Microsoft Office and handed it in to Human Resources in person, by hand.
This is just one of the memories shared by long-term Ryerson employees on February 25, when a virtual celebration was held to honour those who had reached a significant long service milestone in 2020. This year's event inducted 19 employees into the 25 year club, and honoured 26 employees who were celebrating milestones of 30 plus years of service. Of special note is Beth Swart, a professor in the School of Nursing who recently celebrated 50 years at the university.
At the Long Service Milestone event honourees didn't hesitate to share some of their memories of their time at Ryerson.
Shuguang Wang, professor in the department of Geography and Environmental Studies, came to Ryerson in 1992 as a contract lecturer and says that Ryerson's location and academic offerings immediately attracted him. "From my geography courses I learned that Toronto provides many opportunities for all aspects of work and life and the GTA offered the location for the type of research that I do," he recalled. "Ryerson was also offering the only applied geography degree program in Canada at the time. The program was a pioneer in offering that kind of experiential learning."
Wang says he's grateful to Ryerson and his home department for providing him with the chance to grow his academic career, having served as department chair twice and graduate program director three times (including interim services). He still keeps in touch with many students from his 25-year tenure. "Numerous former students are in hiring positions at a variety of workplaces and say that Ryerson and the geography department teach the right skill sets for their organizations. It's very gratifying to teach students at Ryerson and see them become successful."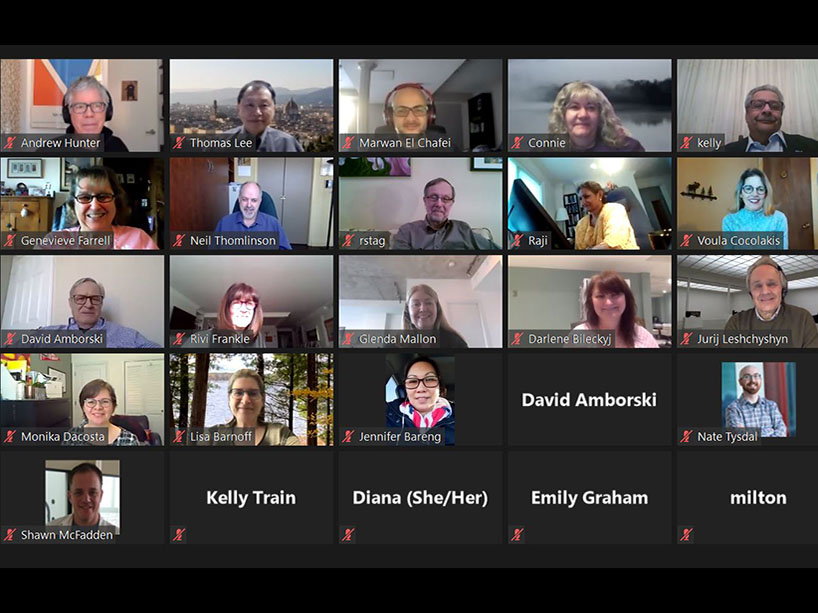 Carlos D'Amaral, supervisor of energy and automation, Facilities Management and Development, also remarked on the impact Ryerson students have had on him over his 30 years of service. "One of the things I tell my friends and coworkers is that working at Ryerson gives you this sense of perpetual youth," he chuckles. "You see the same age group here constantly and you always feel like you're part of that group, but when you look at yourself you realize, 'I'm not 23 years old!' It's that feeling that you're always young!"
Having started out as an electrician in 1990, D'Amaral has not only seen generations of students walk through the university's halls, he has also seen technology change right before his eyes. "When I first started, at Kerr Hall we had four wires on a light fixture. Now when you look at the lighting in the SLC, it's all software based and every valence has an address," he says. "A lot of the equipment is more high tech and there's a lot more to learn."
Above all, D'Amaral says that what he values most about his time at Ryerson is the sense of freedom he feels. "You don't have any limitations. If you want to try something, you have support from the university and that's a great thing to have in a place of employment," he says. You end up doing a better job when you feel valued."
The Long Service Milestones event is part of the university's Recognition and Awards program. To view the full list of this year's honourees, please visit the Recognition and Awards website.