Ryerson grad student celebrates community and diversity
Alia Youssef is challenging stereotypes of Muslim women one photo at a time
June 23, 2020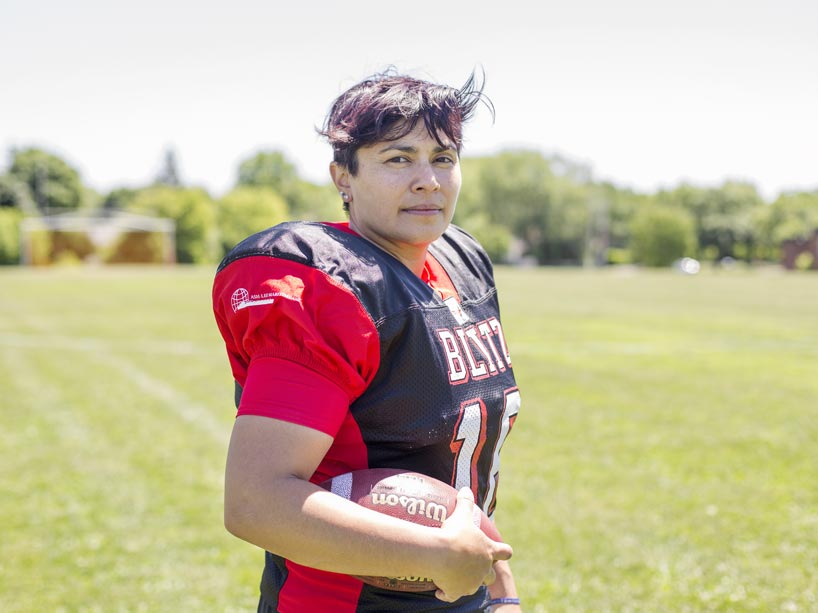 When Alia Youssef, external link (image arts '17) walked into her Women in Islam course in her fourth year at Ryerson, little did she know she'd get an idea that would change her life. "During that class, we were discussing media representation of Muslim women and I'd heard a classmate say that they were tired of all Muslim women being painted with the same brush, and it was a light bulb moment for me," recalls Youssef, who is set to graduate from Ryerson's master's program in documentary media this fall.
"When I moved to Canada from Cairo post-9/11, I became very aware of all the stereotypes that exist about the Muslim community...I realized that for my thesis project I wanted to photograph Muslim women and show the diversity of not only how we look, but our stories and experiences."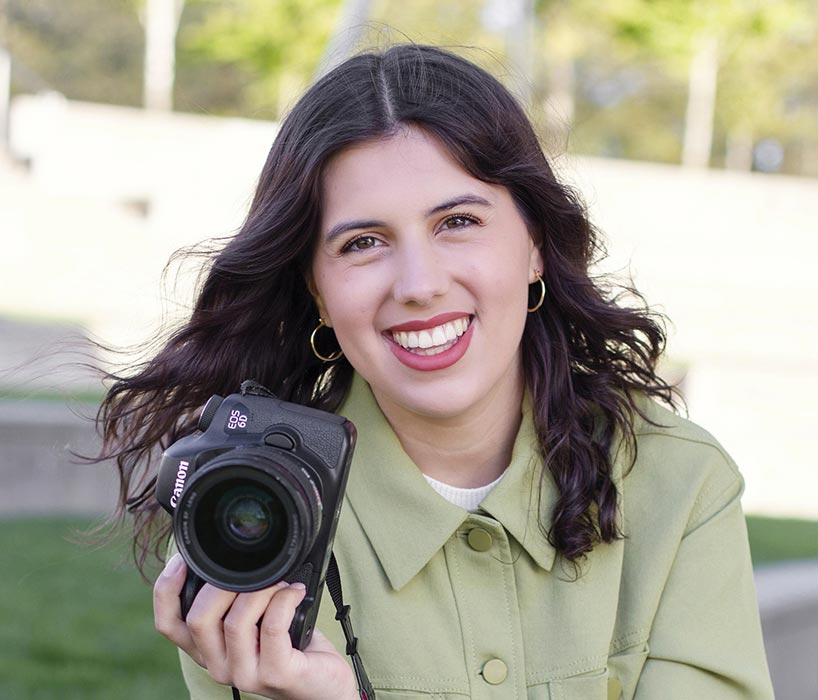 Diversifying representation in photography
For The Sisters Project, external link—named after a common term of endearment between Muslim women—Youssef started photographing women she was connected to through friends, family and school, and posting their images and stories on Instagram and a blog. Youssef continued the project post-graduation, eventually photographing 160 women in 12 cities across Canada, and exhibiting the photos at the Ryerson Image Centre in the fall of 2018. Word spread about Youssef's project, gaining coverage by media outlets such as BuzzFeed, the Globe and Mail, Refinery29 and ELLE Magazine. "I never dreamed [this project] would get the kind of attention and success that it did," says Youssef, who was recently invited to speak about her project for WE Day, and at the Aga Khan Museum, in Toronto.

The project's theme of representation has also resonated with global brands and Youssef 's photos have been featured in Project #ShowUs, external link, a partnership between Getty Images, Dove and the agency GirlGaze, which is creating a catalogue of more than 5,000 stock images that redefine beauty stereotypes. For the catalogue, she photographed Mehnhaz, a master's pharmaceutical student who had been part of The Sisters Project, doing everyday things: going to the library, studying, hanging out at home and going to the lab. Her images of Mehnhaz were used to advertise the entire project when it launched in 2018, and have been shown in Times Square and London's Piccadilly Circus, in Oprah Magazine, Glamour magazine and TTC stations.
It's a big deal to Youssef, who points out that, globally, female photographers take only five to 10 per cent of advertising and media photographs. "I believe that diversifying representation in photography can only be done if you diversify who is behind the lens taking the photograph," she says.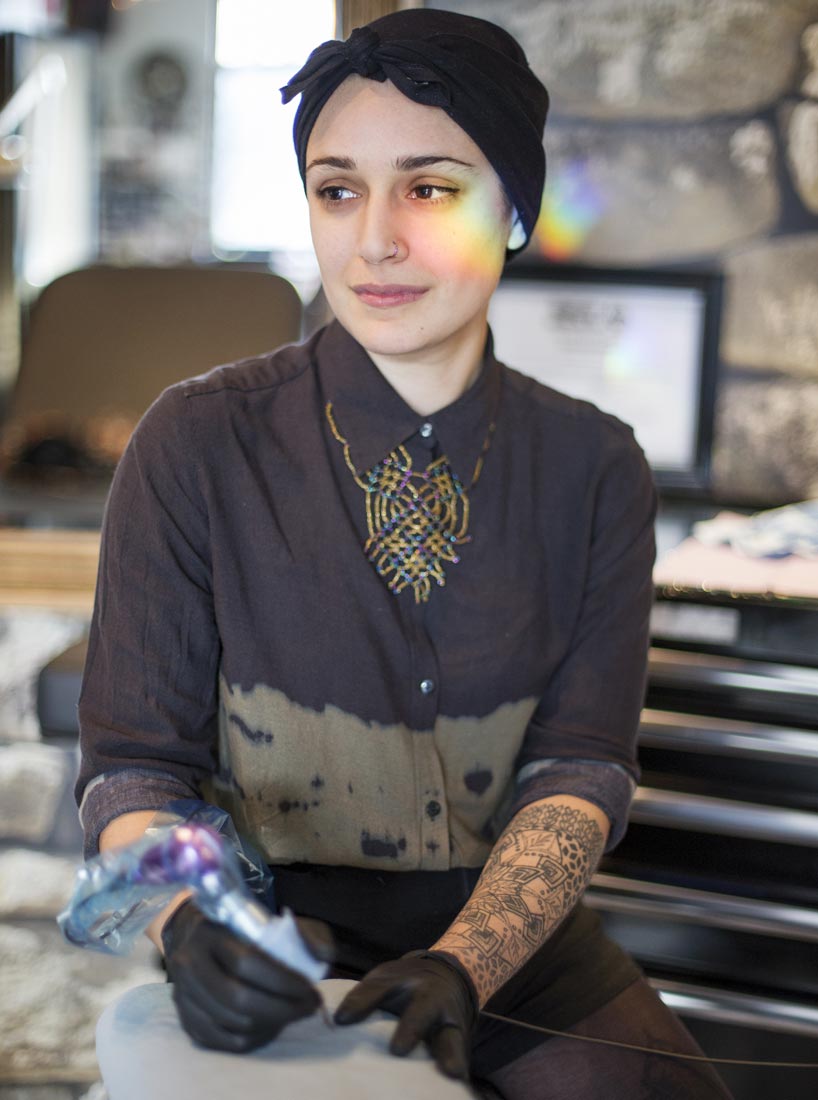 Expanding the frame
Youssef doesn't only rely on images to share stories of Muslim women. She interviewed the women she photographed in The Sisters Project and included information about them in the captions. In December 2019, Youssef wrote a story for The Globe and Mail, external link that used text and photos to profile six Muslim women affected by Quebec's religious symbols law (formerly Bill 21). Text complements photos by providing "a deeper insight into who those people are," she says.
The opportunity to tell a story by combining text with photographs—and also to connect with a wider community—has made Instagram a key platform, external link for Youssef. "People are able to comment and follow one another and connect with one another, and create friendships, so Instagram has been an integral part of building a community through my projects. It's been exciting to see the sisterhood form and grow."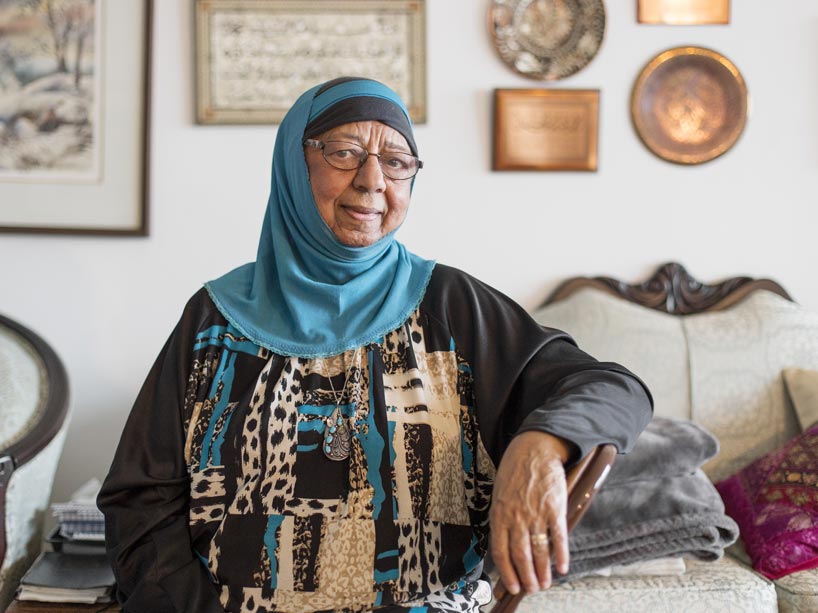 Looking ahead
Youssef's latest project takes The Sisters Project a step further, focusing on intergenerational portraits of Muslim families. Due to Islamophobic and xenophobic rhetoric, "many myths and stereotypes exist about Muslim communities that have over-shadowed our histories and experiences within Canada," says Youssef. "So we hear phrases such as 'go back to your country.' My aim with this project is to complicate the homogeneous depictions of Muslim communities by asserting an intergenerational record of our experiences through a gendered lens. I want to create a space where Muslim women can reclaim their representaion and narratives, past and present, that have largely been rendered absent."
This project, Generations, was to be exhibited at the Prefix Institute of Contemporary Art as part of the DocNow Festival this summer. However, because of the pandemic, that will be postponed. Instead, Youssef is launching the project as an online exhibit, external link. As a portrait photographer, Youssef's work has "halted to a stop" because of the pandemic. "I'm currently spending time working on the writing components of my new project. It's really difficult not being able to work at the moment, but the pandemic has given me extra appreciation for the fact that I get to do what I love as a career."
To learn more about Youssef's work, visit thesistersproject.ca, external link.