Providing culturally safe midwifery care
Innovative course brings Aboriginal perspective to childbearing
January 25, 2018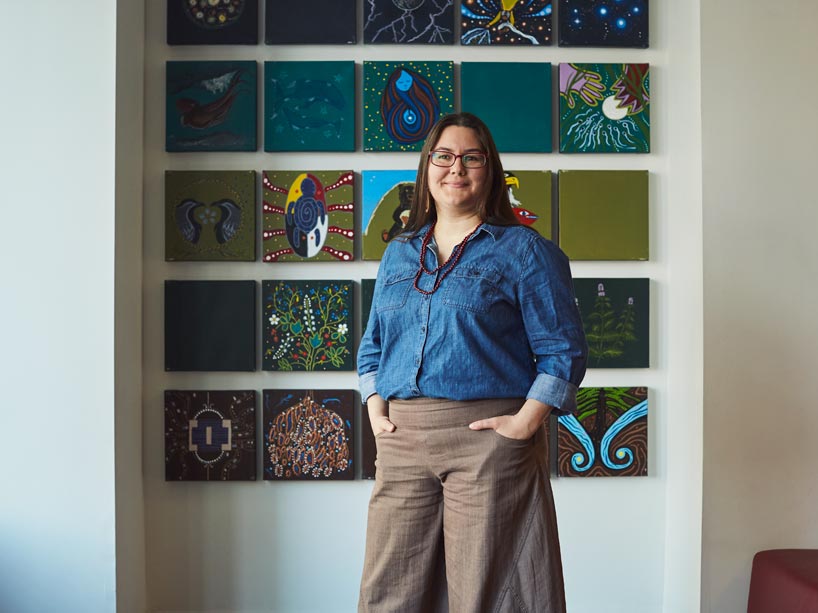 Midwife and instructor Cheryllee Bourgeois, Midwifery Education Program (MEP) '07, came to an important realization when she was a student at Ryerson University.
"I saw the need for more Indigenous content in the programs," says Bourgeois, who is Cree-Métis. "I thought a course was needed to engage Indigenous students in new ways and to provide non-Indigenous students with richer experiences so they could get to know Aboriginal Peoples."
Today, Bourgeois has brought that vision to life. As the developer and instructor of the Ryerson MEP course Aboriginal Childbearing, she is helping future midwives examine the impact of colonialism on Indigenous Peoples' experiences and lived realities. Initially an elective course when it was launched in January 2013, Aboriginal Childbearing is now a required course for all Ryerson midwifery students.
"When the course was launched, the Idle No More movement was happening. So, as the wider conversation about Indigenous peoples and Indigenous women changes, the course evolves too," says Bourgeois, who, along with being a midwife at the Seventh Generation Midwives Toronto clinic, is also the Association of Ontario Midwives' director of clinical professional development.
Aboriginal Childbearing, which was developed with support from Ryerson's Aboriginal Education Council, is based on Indigenous models of teaching and learning. The curriculum looks at the intergenerational repercussions of colonialism and attempts at assimilation, and the systems and institutions that contribute to the socio-economic and health disparities that exist for Indigenous families and communities.
Through learning circles, class discussions, lectures, group activities, self-reflection exercises and hands-on projects, students gain an anticolonial perspective of history and the world and explore how Indigenous families demonstrate cultural resiliency. During the course, non-Aboriginal students are also encouraged to consider their role as allies to Indigenous Peoples.
Ultimately, Bourgeois points out, the goal of the Aboriginal Childbearing course is to teach students how to provide culturally safe care. "This is about making every midwife a better midwife," she says.
This is one of a series of stories about Indigenous research and curriculum at Ryerson as the community prepares to receive "Truth and Reconciliation at Ryerson University: Building a New Foundation for Generations to Come" on January 26.
This story first appeared in the Faculty of Community Services Magazine, Imprints.