Accessibility through technology
The Accessibility Project, a Sandbox by DMZ/Chang School partnership, to fund 17 startups that will support people with disabilities
December 01, 2017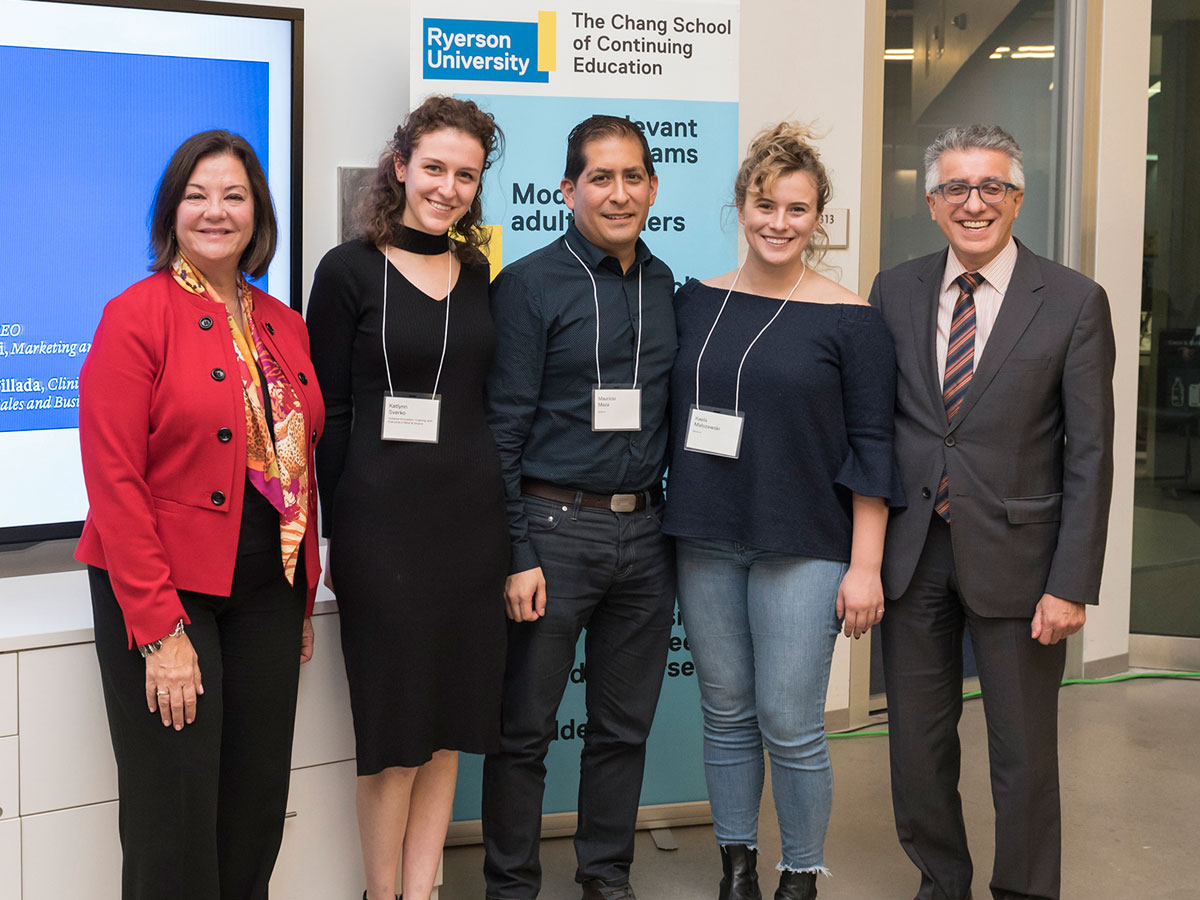 The Chang School and Sandbox by DMZ, external link have partnered on a new initiative to fund technologies that will support people with disabilities and seniors.
The Accessibility Project is providing funding for 17 startups, with up to $25,000 for ideation and production development. From a wireless emergency response system to an assistive dressing system to a digital platform for unconventional learners and more, the finalists demonstrate how technology and imagination can combine to improve quality of life.
One of the recipients of funding is the DMZ-based Komodo OpenLab, external link, whose Tecla technology allows users to more easily control smartphones, tablet computers, and household technology. The new, cloud-connected tecla-e, external link allows users with limited upper-body mobility to access everything from their iPhone to their Apple TV with a single button.
"Providing access to mobile technology would have a great impact on the lives of people with physical disabilities," said Mauricio Meza, Ryerson MBA graduate and co-founder (with Jorge Silva) of the business. "When we started, access to mobile phones for people with some disabilities was something fairly impossible. They didn't have access to text messaging and emails or any of the tools that now we have with us at all times. That was the key question: how can we make those technologies available for people who would benefit the most from them?"
tecla-e builds on the original Tecla technology, said Meza: "We took a step further, because now we don't just control one phone or one tablet—we control multiple devices. The user can independently go from a phone to a tablet to a computer." The new product also integrates smartphone technology to access household appliances. "Now people can take advantage of Philips lightbulbs or Nest thermostats, making controlling their environment more affordable. Before, people had to rely on these very expensive home automation systems that would have to be installed and designed specially. Now that all these technologies are accessible in price, we want to make them accessible for our users in a physical sense."
Komodo OpenLab has been based at the DMZ since 2013, where it has benefitted not only from industry advisors, but also from its proximity to other up-and-coming businesses. There is also the community," said Meza. "We're in different industries with different products, but on some level, we're all on the same stage. Having a network of people where can share and ask for advice has been really helpful."
Marketing Tecla has always been a tricky proposition. With the tecla-e set to hit the market, the Accessibility Project funding will help the business expand its reach. "One of the key challenges we have is providing access to technology to people who, in general, are not very connected. The best way we know is through technology. Part of what we'll be doing with the project is finding new ways to reach out to potential customers so they'll know more about what's available to them."
For more information on Tecla, go to gettecla.com, external link. For a complete list of Accessibility Project finalists, visit the Experiential Learning Exchange.