Weekend conference to highlight stories of migration
Newcomer Students' Association of Ryerson holds first annual Immigrant, Refugee and International Students Conference
November 23, 2017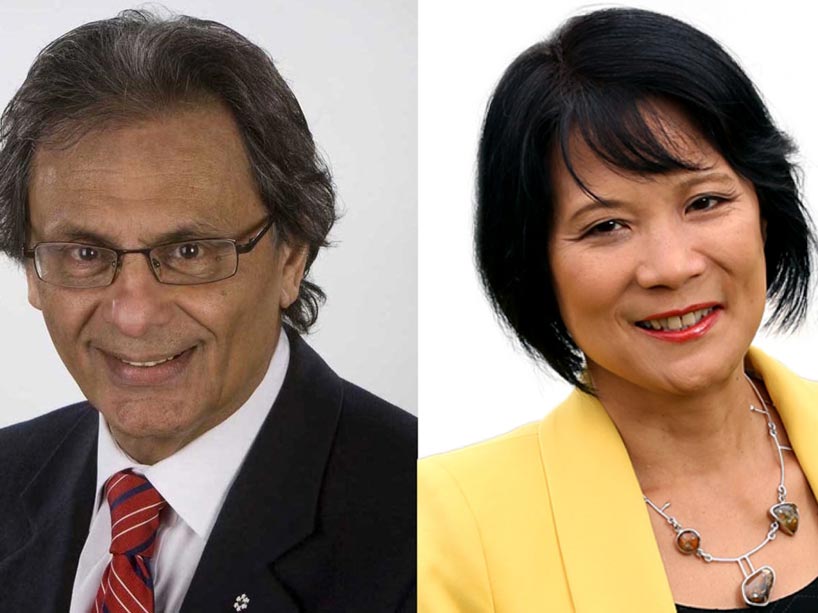 What are the challenges for migrants, refugees, and international students entering a Canadian university? How does the media shape our perception of migrant stories? What are the opportunities for women who are newcomers to assume leadership roles? These are some of the issues that will be addressed on Saturday, when the Newcomer Students' Association of Ryerson, external link (NSAR) hosts its first annual Immigrant, Refugee and International Students Conference, external link.
"I founded this group out of my personal experience of coming to Ryerson three years ago," said Sara Asalya, founder and president of NSAR, and a Palestinian immigrant. "It was difficult for me to navigate the support systems for students who identify as newcomers to Canada. I thought, why not form a group that can offer a safe space for these students to connect, learn, and support each other?
Palestinian Canadian physician, teacher, and human rights advocate Izzeldin Abuelaish (founder of the charitable organization The Daughters of Life Foundation) will be the honorary guest speaker. Keynote speeches will be given by two well-known immigrants: former Toronto Star columnist and editor Haroon Siddiqui (a current distinguished visiting professor at FCAD), and former Toronto city councillor, member of parliament, and mayor candidate Olivia Chow (distinguished visiting professor at the Faculty of Arts).
Panel discussions will explore a spectrum of factors influencing the experiences of migrants and newcomers: Media's Role in Storytelling (featuring Ryerson profs Doreen Fumia and Harald Bauder), Migration and Student Life, Women in Leadership, and Living Under the Same Roof (about the solidarity between newcomers and Indigenous communities, moderated by Ryerson professor Myer Siemiatycki). In addition, Tehran-born and Toronto-based poet Nasim Asgari will be on hand for a live performance.
The daylong conference marks the most ambitious event yet for the organization: a major networking, advocacy, and learning opportunity featuring some of Canada's most prominent immigrant leaders. NSAR's other initiatives and events have included an Empowering Immigrant Women club, peer mentoring, and a new NSAR scholarship. "Our mission is to look at the experiences of immigrants and newcomers and international students in higher education," said Asalya. "We're advocating to create a support system for these students within higher education institutions."
The conference takes place Saturday, November 25, 9 a.m. to 8 p.m. at the Ryerson University Student Centre (55 Gould St.). Admission is free. To RSVP, go to myNSAR.ca, external link.