DMZ in NYC: open for business
Ryerson tech incubator holds launch party for New York City office; announces DMZ U.S. Roadshow for 2018
October 12, 2017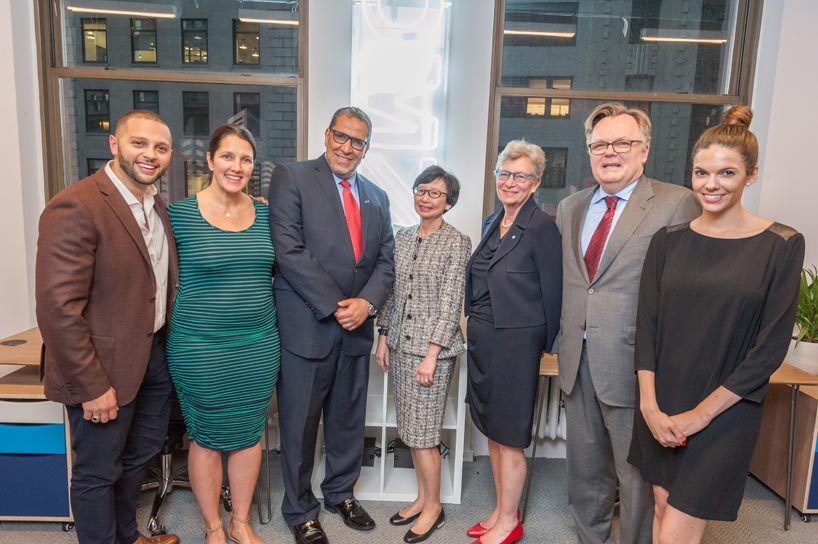 The DMZ at Ryerson University is already North America's top university-based business incubator, and the flagship hub in Ryerson's innovative zone learning network. Now it's entering the global stage.
On October 2, the DMZ kicked off its U.S. expansion with the grand opening of a New York City location. The event brought tech, corporate and academic leaders from Canada and the U.S. together with Canadian entrepreneurs taking their businesses to the next level. It also launched the DMZ's new nationwide initiative, the DMZ U.S. Roadshow.
Notable guests included Phyllis Yaffe (Consul General of Canada in New York), Janice Fukakusa (head of Canada Infrastructure Bank and member of the Ryerson Board of Governors), Marc-André Blanchard (Ambassador and Permanent Representative of Canada to the United Nations), and Mohamed Lachemi (Ryerson University president).
"For companies to grow big and become global powerhouses, they have to have a global mindset. We can tell them to do that, but we also have to help them along the way, and part of that message is to open up in New York City," said Abdullah Snobar, executive director of the DMZ and moderator of the event.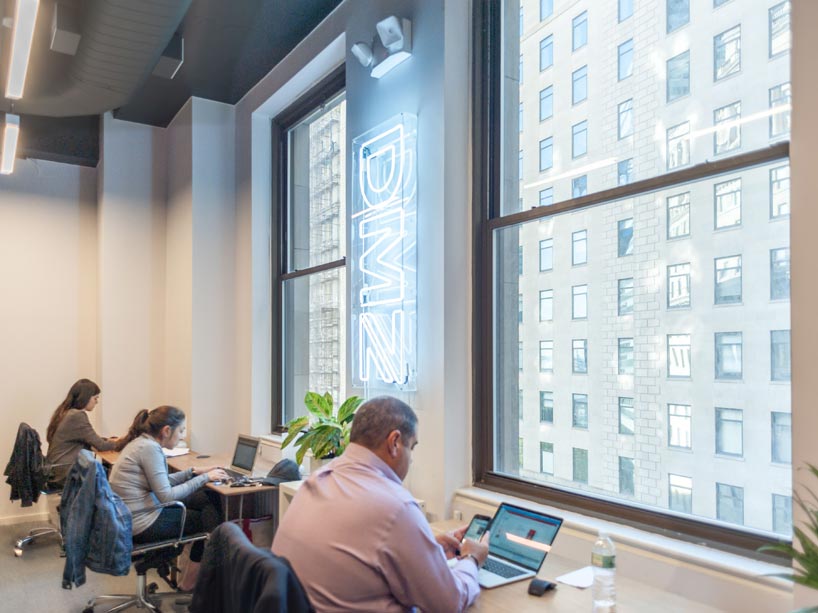 Located at Primary, external link near the southern tip of Manhattan, the 25,000-square-foot space gives emerging entrepreneurs easier access to the global market, and a chance to work with other members of New York's startup community. "The common space is really what I think people will be using the most, because it's a way to engage and interact and have serendipitous moments with other Canadian, American, and international entrepreneurs that you would never be able to connect with otherwise," said Snobar.
The October 2 event also launched the DMZ U.S. Roadshow, a two-week program scheduled for January/February 2018. The Roadshow will take top DMZ startups to meet a curated selection of potential clients in New York, Boston, and Silicon Valley. In addition to providing a direct link to American investors, the Roadshow will train entrepreneurs in pitch preparation, fundraising, and negotiation. Participants will be accompanied and supported by members of the DMZ staff and Advisory Council.
"This is really our first step on the path to helping more companies grow in the States—not necessarily leaving Canada, but having the right connections to open up new markets," said Snobar.
For more information, visit DMZ NYC and the DMZ at Ryerson University.
*
Related story:
The DMZ opens New York office