WE Day empowers youth
Ryerson is an official education partner of the event at Air Canada Centre
September 26, 2017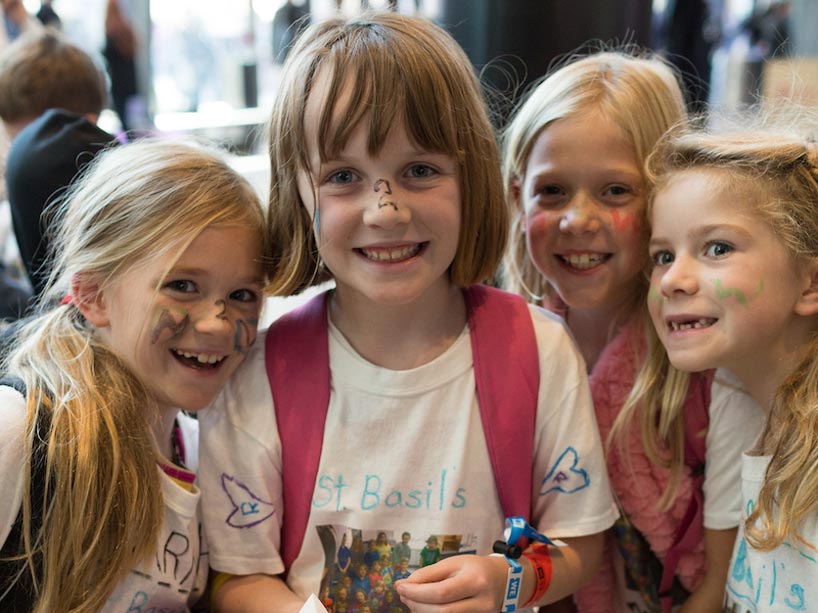 WE Day, external link, opens in new window, the international movement for young leaders, returns to the Air Canada Centre on September 28, and Ryerson University is back as the official education partner.
Created in 2007, WE Day seeks to empower youth to become active citizens and agents of change. Elementary and high school students take part in a yearlong education program to become compassionate leaders, climaxing in a spectacular event, external link, opens in new window with featured guests including Kelly Clarkson, Vanessa Hudgens, George Takei, Mia Farrow, and many more. Tickets are not for sale: students ages 12 to 17 must earn their way in by doing volunteer work throughout the year.
Fourth-year entrepreneurship student Seokhoon Jun will represent Ryerson onstage, delivering a short presentation about his soccer non-profit STADIUM to an audience of over 20,000. Jun's initiative organizes pick-up soccer games around Toronto to create a social space for Canadian newcomers. Jun will discuss how his business began as a capstone project at the Ted Rogers School of Management, opens in new window before being incubated in the SocialVentures Zone, opens in new window and moving to iBoost.
"I was a soccer player myself—I was involved in soccer all my life, volunteering, organizing games, coaching kids, said Jun in an interview, opens in new window with Ryerson Today in July. "It was the biggest tool I had to adapt and get into the social groups here. I learned a lot from other people involved in sports, and it helped me through bad times when I had depression."
Another Ryersonian, second-year business/commerce student Celeste Ceres, will present Sacraspice, external link, opens in new window, the charity she founded with her sister Crystal. The initiative teaches culinary skills to youth in Toronto's priority neighbourhoods who often don't have easy access to nutritious food. Sacraspice seeks to build health-conscious changemakers who can use their new cooking skills to affect their communities.
A Ryerson booth will be present at the event, staffed by university ambassadors. Teachers visiting the booth will be able to apply to win a free Ryerson's Take Action Conference Day—a chance to take part in a daylong leadership training program facilitated by WE that will allow students to discover different perspectives through experiential learning. A gift bag for teachers at the event includes information about Zone Learning. In addition, Ryerson students will be working as WE Day volunteers.
WE Day (formerly Free The Children) an international charity and educational partner that educates, engages and empowers youth. The September 28 event is a coming-together of the movement, with 19 stadium events held in North America and the U.K. for an audience of more than 200,000 students. In its 10-year history, the initiative has raised $79.8 million for more than 2,500 local and global causes and reached 12,000 schools.
For more information, visit we.org, external link, opens in new window.