Caribbean Studies celebrates 20 years
Two-day event commemorates two decades of growth
September 28, 2017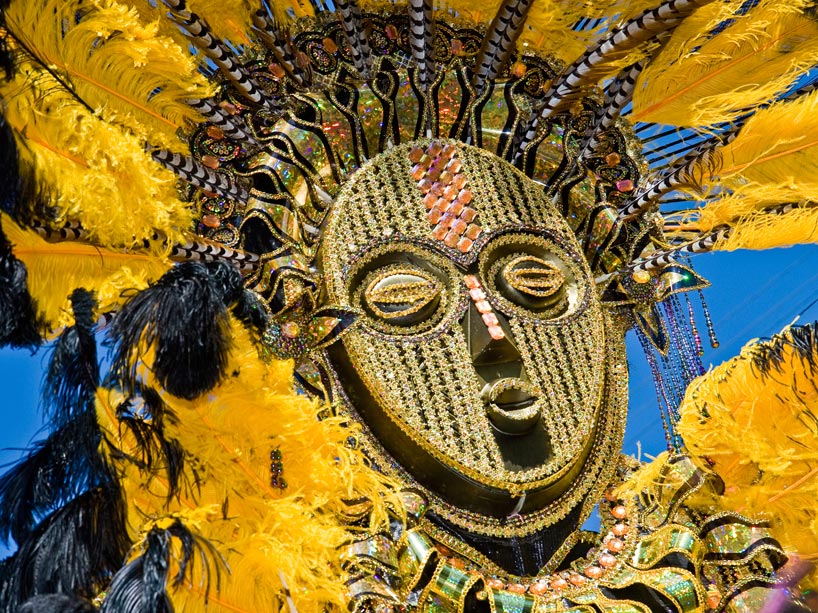 In 1997, a group of community and Ryerson faculty members came together to organize Ryerson's first Caribbean Studies courses, housed in the Department of Sociology. At the time, its students largely came from Ryerson's growing Caribbean population. Twenty years later, both the courses and the students have grown in surprising ways.
"What I've noticed is increasingly, we have people coming from many different backgrounds," said Camille Hernandez-Ramdwar, professor and organizer of the 20th anniversary event. "Consistently, we have students saying, 'I'm so glad I took this course—I've learned things I never knew, never learned in school.' Very often we have students that start with one course and take as many as they can get their hands on."
If not their backgrounds, what attracts students to Caribbean Studies? "They come for a variety of reasons," said Hernandez-Ramdwar. "Some students might come because they think of pleasure and fun-in-the-sun. Often it's word of mouth, and a lot will say, 'This looks interesting, this looks different.' When they come to the course, they learn such a wealth of information about history, globalization, colonialism, and the world around them that they never had the opportunity to learn about in secondary school or university."
Thursday, Sept. 28, and Friday, Sept. 29, Caribbean Studies is celebrating its 20th anniversary with a panel discussion and musical performance. "The event is a celebration of surviving 20 years: the fact that we're still around after 20 years of Ryerson, and the fact that we're expanding," said Hernandez-Ramdwar. That growth can be seen in the course offerings: in addition to the four core courses—Introduction, Families in the Caribbean, Cultural Traditions in the Caribbean, and Racism and Caribbean Peoples in Canada—students can now take Caribbean Tourism: Impacts and Resistance, and rotating courses including Queering the Caribbean. This fall, Caribbean Studies was launched as a minor degree program.
The growth of Caribbean Studies as a discipline goes far beyond Ryerson's walls. "I'm a member of the Caribbean Studies Association, which started off as a relatively small, regionally based association. It is now extremely large: we have conferences with over 1,000 members, and it's increasingly become a diasporic-centric conference. There are so many Caribbean people in the diaspora, so it has really grown," said Hernandez-Ramdwar.
The two-day 20th anniversary event begins Thursday with "Before the 6ix—We Jammin Still!", external link—a panel discussion on the history of the Caribbean Toronto music scene, featuring RTA School of Media researcher Mark Campbell and DJs/promoters Dr. Jay "De Soca Prince," Tasha Rozez "Gunz&Rozez," Ron Nelson "Reggaemania.com," and Jeff Lo "TorontoLime.com." On Friday, "Keeping We Roots Alive, external link" will feature Caribbean music performances by Children and Dance Theatre, Toronto All Starz Tassa Group, and an afterparty with DJs Shy and Keyira.
For information on how to get tickets, please visit the event page.