A "Level Up" on your résumé
Student Life introduces platform for students to curate their experiences
September 05, 2017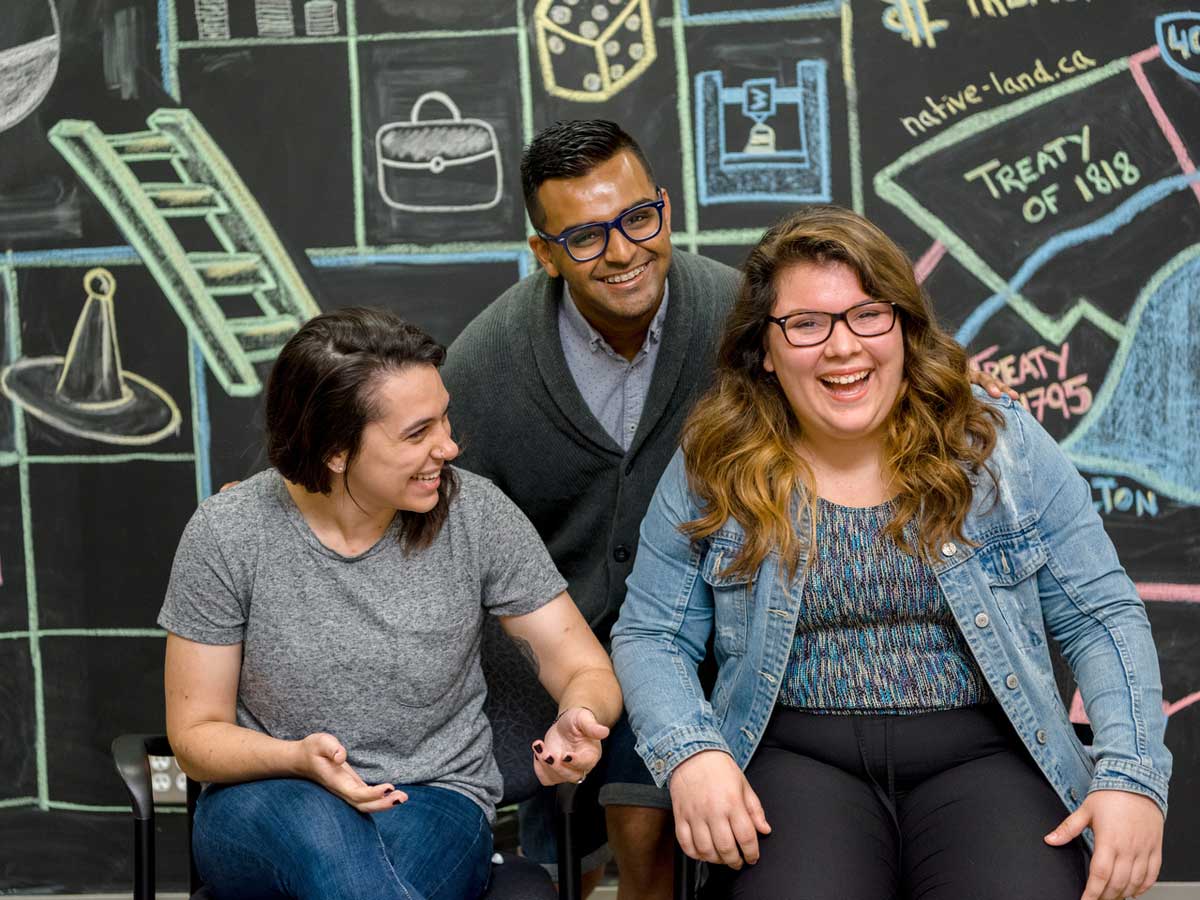 In four years at university, students accumulate a lot of experiences—both inside and outside the classroom. But in four years at university, it can be easy to lose track of those experiences, or to lose sight of how they can bolster your résumé. That's where Level Up comes in.
Level Up is a new initiative from Student Life that lets students curate the stories of their lives—on campus and in their communities. Building on the concept of a co-curricular record, it provides a platform for students to track their experiences, and create a richer e-portfolio for applying to grad schools and jobs. The platform provides students with an online venue to keep track of their experiences, and helps them create presentations.
Unlike comparable programs at other universities, Ryerson officials do not decide what counts as an extracurricular experience. The content is entirely student-generated and validated, and allows students to share a broader range of experiences.
"We're saying to students, 'Anything that you do on campus, off campus, inside the classroom, outside the classroom, contributes to your growth and development. We want you to be able to track and record and reflect on those experiences through our program, so that by the end of your time here you'll be able to share your story'," said Kaitlyn Taylor-Asquini, co-curricular recognition and student leadership at Student Life.
"We don't prescribe anything. We don't say, 'Because you're the president of the Science Society, this is a really great experience,' and validate it. It's students reporting back to us what they're doing, and us helping them reflect on those experiences."
The program is uniquely suited to Ryerson, where the diverse student population includes many first-generation students with major family and community responsibilities. "It might be something like a student who comes to campus, goes to class, they commute from Mississauga, they're here for three hours a day, but then when they go home they volunteer with Big Brothers/Big Sisters, or maybe they take care of younger siblings, or so on. That's all part of the Ryerson story, and we want them to talk about that," said Taylor-Asquini.
Level Up began last year as a pilot program with 153 student participants. Its success has led to the program being rolled out to the entire student body for the 2017-2018 school year.
"It's useful to draw attention to the different skills we're gaining—inside the classroom, sure, but we do a lot outside the classroom that adds to who we are as people. It's a good tool for drawing our own attention to that," said Emily Marvel, a fifth-year student who participated in the pilot program.
"We don't always see the benefit of everything we're doing," said Karen Espinola, who graduated in May. "By putting it down in a space where everything is accepted, we can validate our own experiences. It's good to be able to talk about our own experiences and say, 'Yes—this is valid for me.'"
"As a graduating student, I'm trying to put together my portfolio and tell my story to employers," said Zaman Ishaad, another recent grad. "It's important to collect these experiences, because you don't always have a record of everything you've done. This puts it all together."
For more information on Level Up, visit RU Leadership.