Medical innovation starts here
Meet the Ryerson inventors who are breaking new ground in health care
June 08, 2017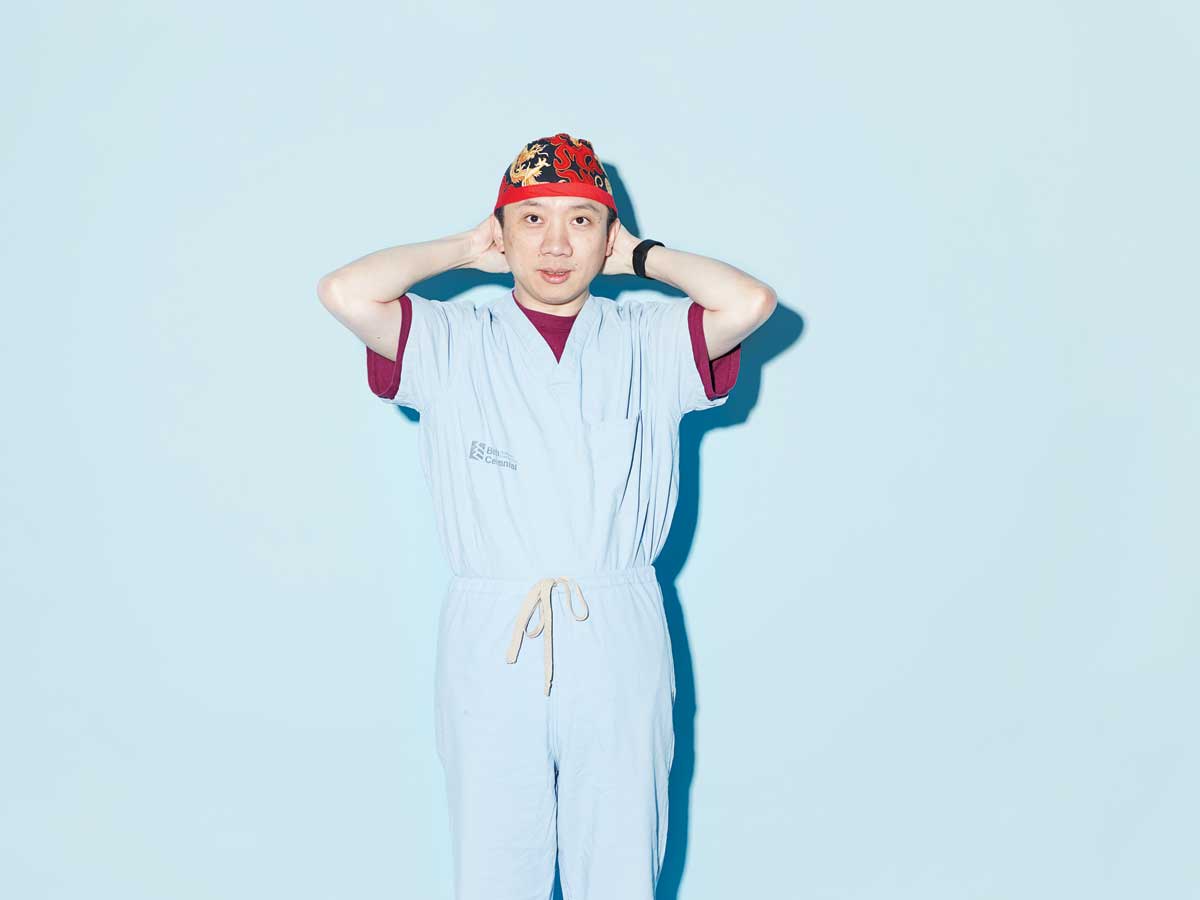 What happens when an idea goes from the research lab to a hospital? It could lead to a breakthrough surgical system or a new artificial bone material that could improve outcomes in half-a-million spinal fusion procedures annually. It could spark a photo-sharing app that helps doctors diagnose patients in isolated regions from rainforest villages to refugee camps. These three innovations are featured in the cover story of Ryerson University Magazine's summer edition, titled "Medical innovation starts here, external link."
Dr. Victor Yang is an engineering professor who is also a brain surgeon at Sunnybrook Hospital. He has collaborated with students and Ryerson Futures to develop 7D Surgical, external link, a groundbreaking device that is now approved for use in North American hospitals.
Samin Eftekhari, external link is a recent PhD graduate from chemical engineering who came to Canada from Iran to do research and product development. Through her graduate research at Ryerson she developed and patented an absorbable, 3D-printed material that mimics bone and has the potential to revolutionize bone graft surgeries.
Gregory Levey, external link is a Professional Communications professor who co-founded Figure 1, sometimes called the Instagram for doctors. The app helps doctors in remote areas connect with other medical experts to diagnose diseases. It's also a major teaching tool – about 70 per cent of all North American medical students are using it.
Also in this edition - a behind-the-scenes look at Mass Exodus, external link, one of the largest and most successful year-end fashion shows in the world. Read the story to find out how students learned from the event and meet some alumni who launched a career based on their role at Mass Exodus.
The summer issue of Ryerson University Magazine has a new look after being redesigned to complement the Ryerson branding introduced last year. Designers Vanessa Wyse and Nicola Hamilton of Wyse Design have created a super stylish, contemporary feel that allows the stories to shine. As in previous issues, we continue to feature our alumni writers and photographers – such as Daniel Ehrenworth, image arts '03, who did the cover photography.
We'd love to hear your thoughts about the new look and the stories in this issue. Contact us at ryemag@torontomu.ca.
Want to receive the magazine by email twice a year instead of through the mail? Complete and submit the form.
The issue is available as a digital edition, external link and an accessible digital edition, external link.