Architectural Science students celebrate 150 years of Canada… and its shoes
Students collaborate with Bata Shoe Museum on Canada 150 window display
June 27, 2017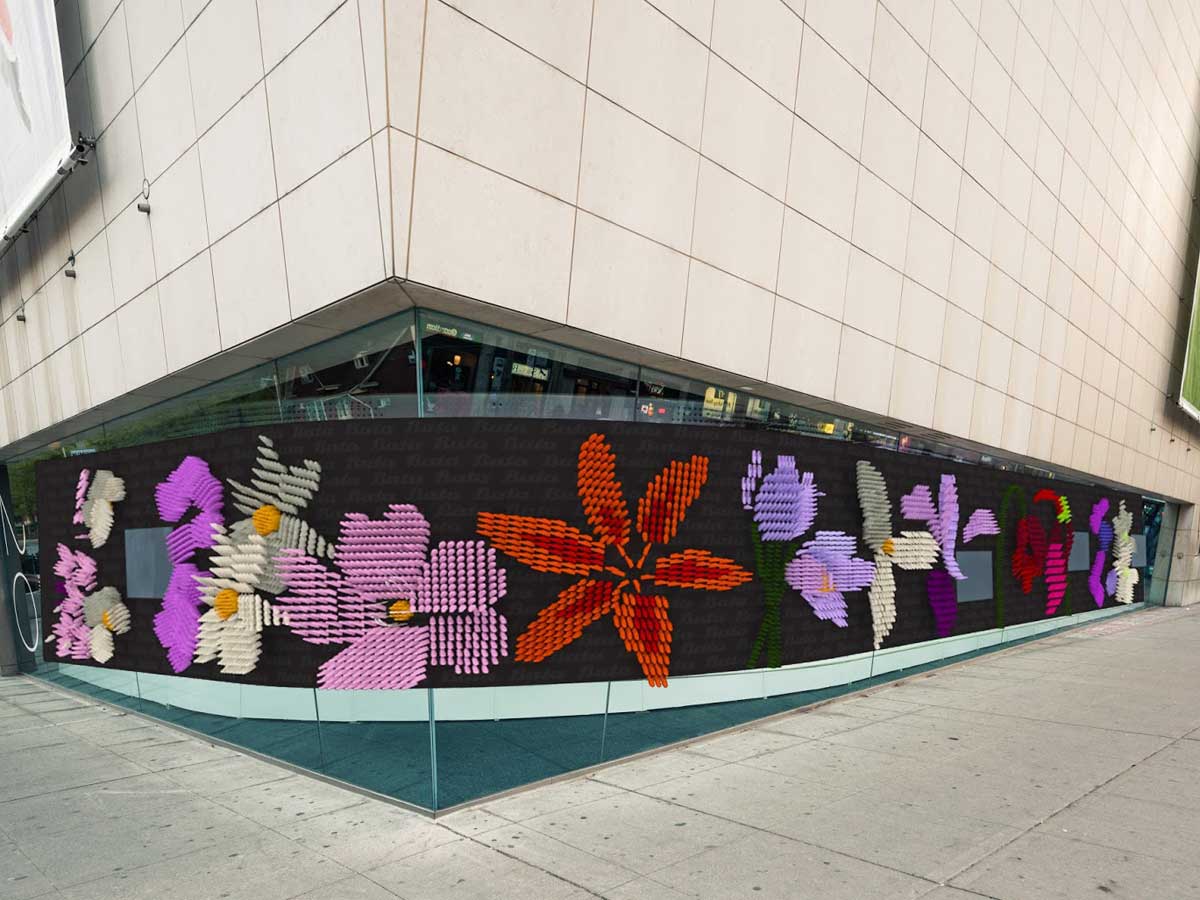 When a country makes it to 150, you can be sure it has gone through a lot of shoes. Canada's long history of footwear can now be seen on Bloor Street: the Department of Architectural Science has collaborated with the Bata Shoe Museum, external link on a new window display celebrating Canada's 150th anniversary.
Designed by Architectural Science students and created through the [R]ed[U]x Lab, external link, "In Full Bloom: Celebrating Canada 150" depicts all of Canada's provincial and territorial flowers, rendered through hundreds of 3D printed shoes. The exhibition, spanning the museum's prominent ground-floor window, draws inspiration from the museum's enormous collection of footwear from across Canada's history.
"For our students, it's real application of knowledge," said Vincent Hui, architectural science professor and founder/director of the [R]ed[U]x Lab. "Everything from computer-numerically-controlled foam backing systems to 3D printing, to skills like the co-ordination of entire teams of people for the fabrication, painting, and tech/video/photography. It's a real-world scenario: when you're making a building, for example, you have to make sure you're overseeing time, costs, and people. That's what's going on right now."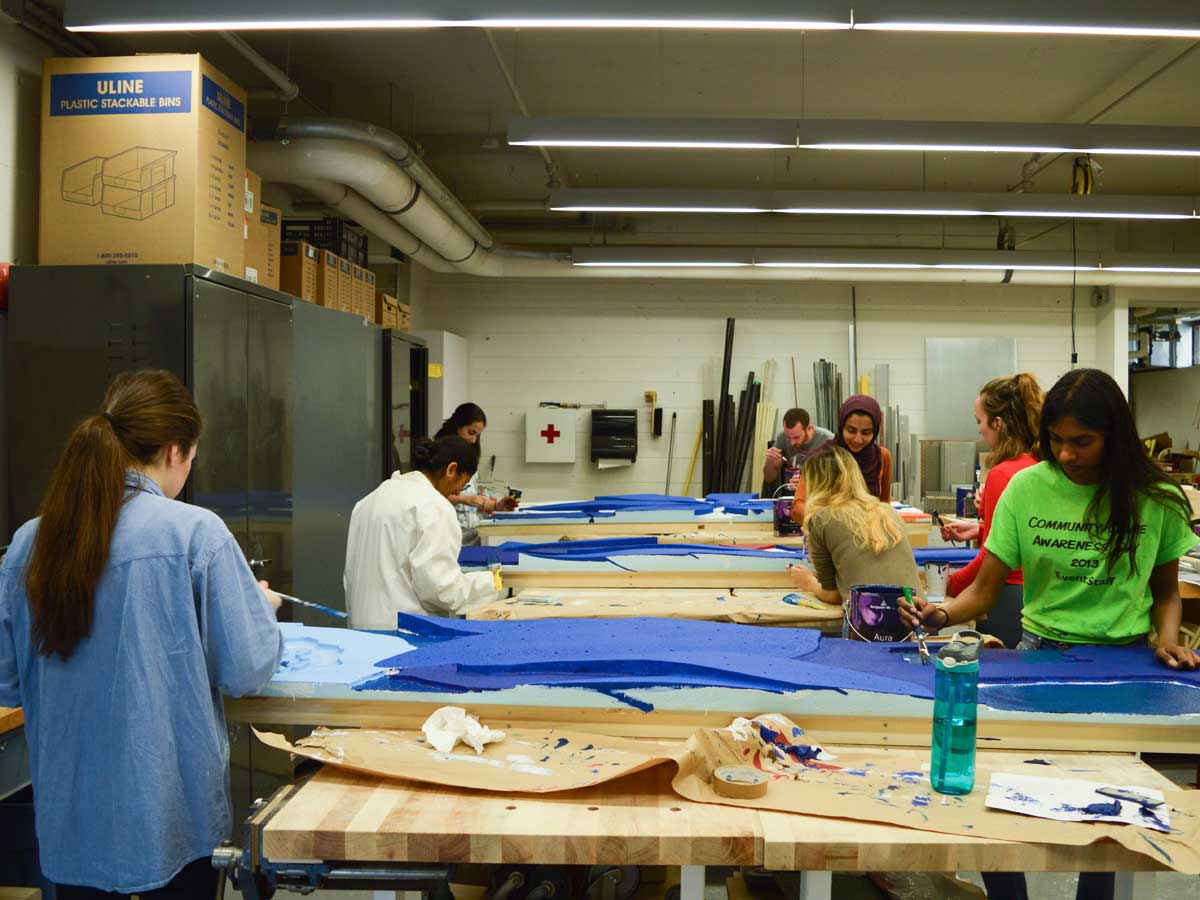 "There is a lot of collaboration that goes into it, and a lot of things you can learn as a first- or second-year undergraduate student from working with other students and the process of putting it all together," said Lisa Boulatova, Architecture graduate student and one of the project leads (along with John Zhang and Liam Hall). "The most important part is that this whole project is completely done by students volunteering their time and effort."
The display complements the museum's current exhibition, external link "Shining Stars: Celebrating Canada's Walk of Fame," which commemorates Canada 150 by highlighting shoes from prominent Canadians (from Margaret Atwood to Gordon Lightfoot).
The Canada 150 display is part of an ongoing collaboration between Ryerson Architectural Science and the Bata Shoe Museum. In 2015, students designed a window display to commemorate the museum's 20th anniversary.
"In the long run, the students are building up our reputation not only as city-builders," said Hui.
To learn more about the project, visit the students' blog, external link and the Ryerson Design Lab blog, external link.
*
This is one in a series of stories about Canada 150 at Ryerson. As our nation marks the 150th anniversary of confederacy, Ryerson University is curating events, activities and stories that speak to the Canadian experience from vantage points as diverse as our people.
Related stories:
Journalism students explore Indigenous stories

Telling Canada's stories

Celebrating Canada's 150th with new Canadians

Canada's history in 3,000 books