How a nutrition graduate tackles feeding an NFL team
Pro athletes are more aware of what they eat with Jennifer Gibson, Food and Nutrition '03, on the team
February 03, 2017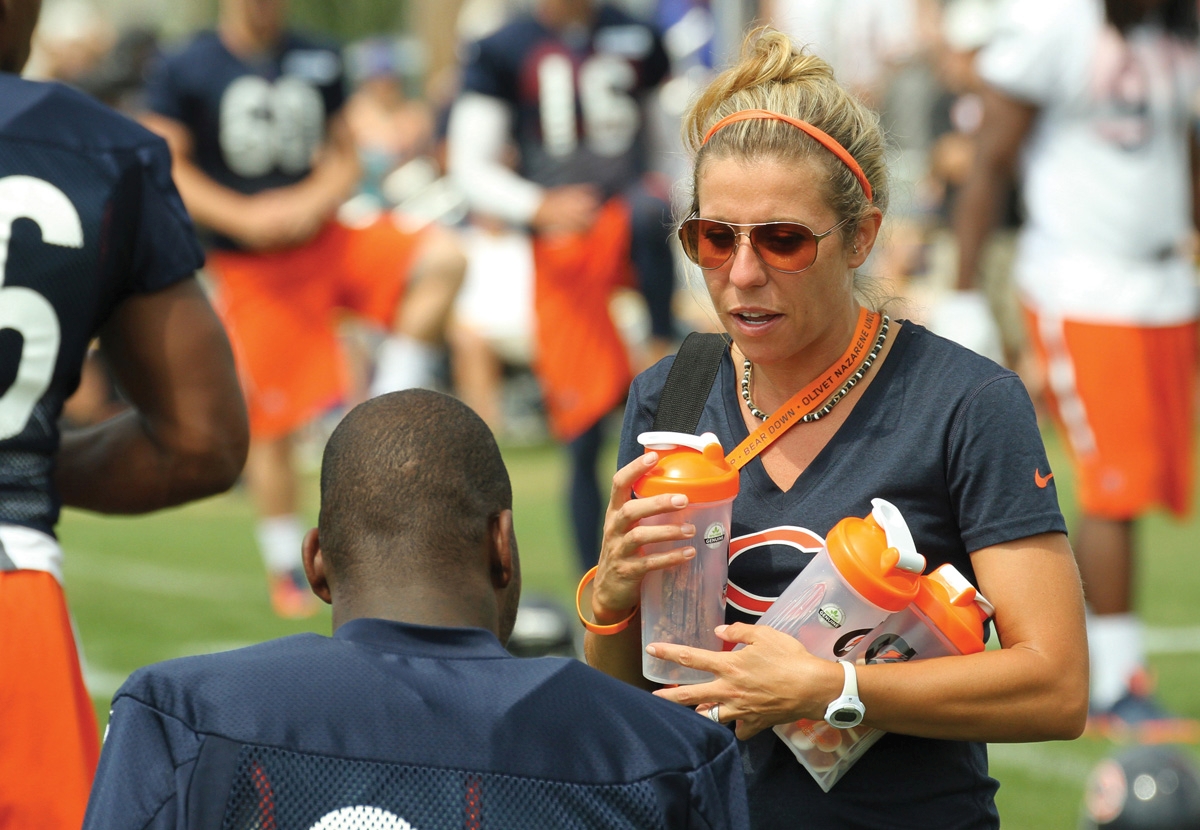 How do you feed 90 hungry Bears? Very carefully, says Jennifer Gibson, Food and Nutrition '03, sports science co-ordinator/sport dietitian for the Chicago Bears since 2015.
"In training camp our roster has 90 players in three different position groups, and you have to feed each line position a little differently," Gibson says of her NFL team.
For example, players who run the ball or run after those who run the ball – like wide receivers and safeties – need more carbohydrates and liquids to combat dehydration. Offensive and defensive linemen need high-calorie diets to maintain muscle and bulk. And quarterbacks have a specialized diet so they keep their focus on the field.
In two seasons with the Bears, Gibson has had only one special-needs diet. "Last year, I had to organize nutrition for a 300-pound vegan," she said. You would think this would be a challenge but Gibson was prepared. "When I worked with the Olympic teams, I had to organize nutrition during Ramadan for a Muslim fencer."
After graduating from Food and Nutrition at Ryerson, Gibson earned a master's in exercise science from the University of Victoria in 2010. She is also a board certified specialist in sport dietetics with the American Academy of Dietetics and Nutrition, and has worked for the Women's Tennis Association Pro Tour, and the Canadian and U.S. Olympic teams. She travelled to more than 20 countries to work with athletes at two Pan American Games, two Summer Olympic Games and one Winter Games.
Her goal: Making athletes more conscious of what they eat.
"I preach all the time that your body is your job, and you need to be totally conscious of what you put into your machine," she says. "You're like an Indy race car – a high-level machine that needs the best fuel and constant maintenance."