Why Ryerson is the future
Ryerson University Magazine introduces Mohamed Lachemi's vision to alumni and friends
January 11, 2017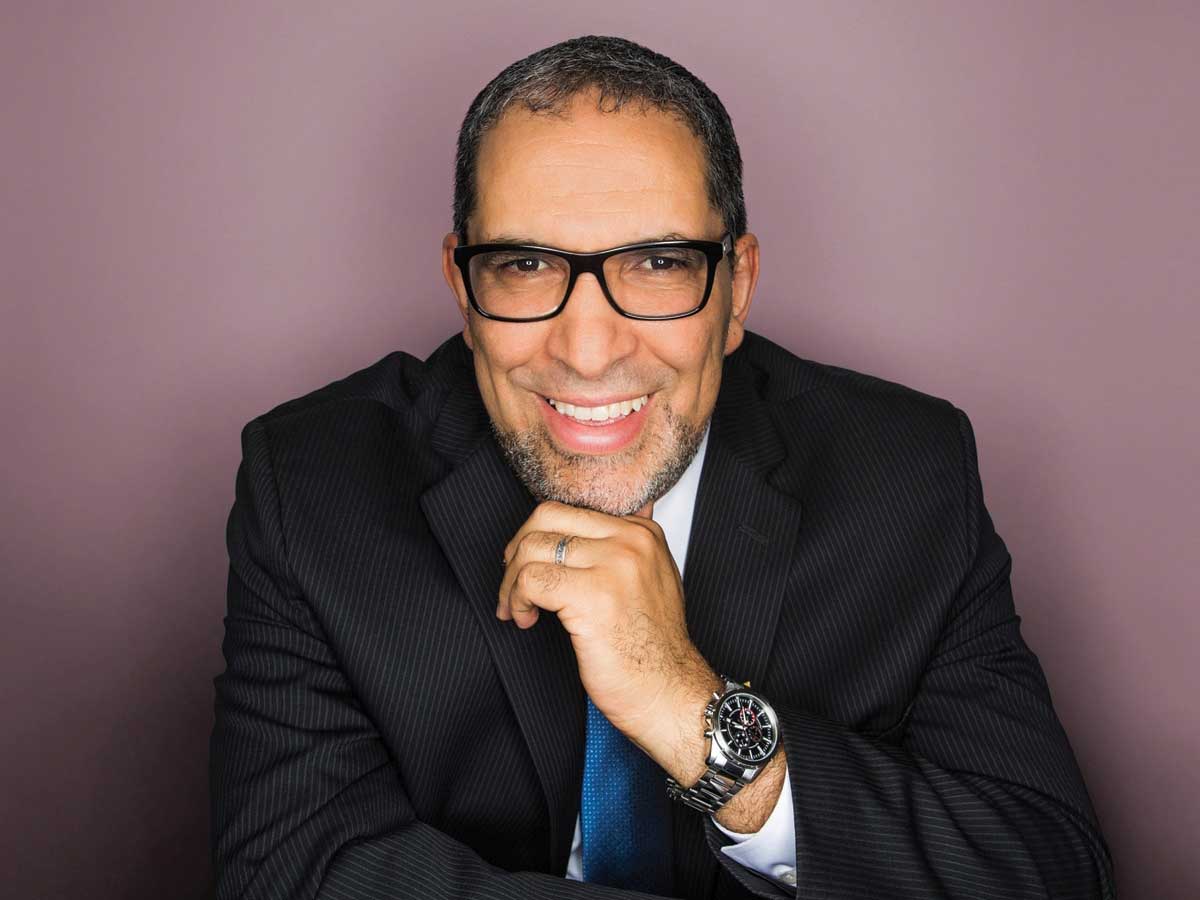 In his installation speech last fall, President Mohamed Lachemi introduced his vision to the community, and this week he shares his perspective with alumni and friends in the January edition of Ryerson University Magazine, external link, opens in new window.
"Toronto is a successful world-class city in the heart of a progressive country, and has earned an international reputation for many things – including diversity, talent and quality of life," he says in the issue which is being mailed to all alumni this week. "The city is Ryerson's field lab for learning, discovery, innovation and engagement. We are known as a city-builder and we must continue to expand our influence."
In addition to explaining the president's views on the future, the cover story, external link, opens in new window illustrates how the achievements of the past 20 years have led the university to realize its amazing potential.
"Ryerson is widely recognized as an innovative, city-building university with a learning model for the 21st century," says Lachemi. "We can be very proud of our accomplishments. But our work together is not done. In fact, it is just beginning.
"We want to be recognized as a global urban innovation university. We want to be known for having re-defined partnerships based on equality, trust, recognition and knowledge-sharing," he says.
The future
For Lachemi, Ryerson's successful shift to a global innovator will be signalled by:
• An exponential increase in reputation;
• An increase in the value of a Ryerson degree;
• The best in the world coming here to study, teach and work;
• Ryerson becoming the leader in experiential and work-integrated learning; and
• The most sought-after community and industry partner.
In order to reach these goals, Ryerson will continue to put the focus on students, take into consideration the needs of society and potential employers, and unleash the power of strategic partnerships.
"We must engage with the people we value most – our students and alumni, our faculty and staff, and our strategic partners. Ryerson's academic plan – Our Time to Lead – will guide us."
In his installation address, Lachemi challenged the community to "respond to a changing world that asks us not just to keep up – but to constantly aim higher.
"Where we are going is clear," says Lachemi. "Ryerson will become the destination of choice for creative and original thinkers, innovators and partners, dreamers and people of action."
Also in the new issue, a feature story called "Living Lab, external link, opens in new window" illustrates how students are learning in the city and also contributing to society through their out-of-classroom experiences. Meet grad students who completed a practicum at the Psychology Training Clinic at St. Michael's Hospital where the mutually beneficial partnership helps underserved clients access psychological treatment.
The city as living lab is part of President Lachemi's vision for education at Ryerson – a symbiotic relationship between students, faculty and the city that allows students the opportunity to contribute to the real world while learning skills that will enrich their careers.
We'd love to hear how you are learning in the city and how it made a difference to your education and possibly your career. Contact us at ryemag@ryerson.ca.
If you're a Ryerson graduate but don't receive Ryerson University Magazine, opens in new window or Ryerson Connection, opens in new window, go to www.ryerson.ca/alumni/stay-in-touch/updateinfo/webform.html, opens in new window to update your contact information.
Want to receive the magazine by email twice a year instead of through the mail? Complete and submit the form, opens in new window.
The issue is available online as a PDF filePDF, opens in new window, digital edition, external link, opens in new window and accessible digital edition, external link, opens in new window.