You are now in the main content area
The Ryerson Advantage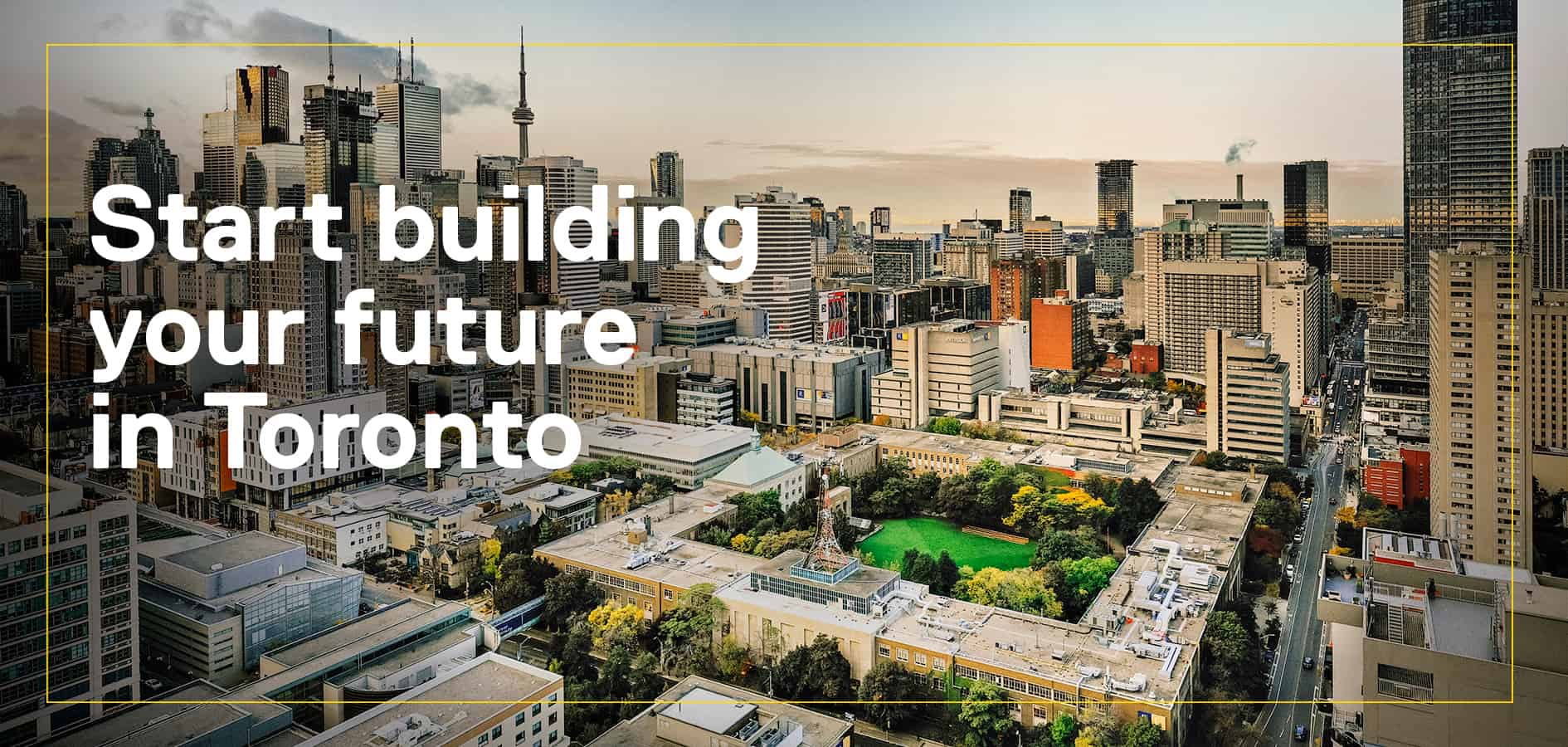 In April 2022, Ryerson University changed its name to Toronto Metropolitan University, which will be implemented in a phased approach. You will see the Ryerson name across campus, online and in our official communications for a period of time. Learn more about our next chapter.

The Toronto Metropolitan University Advantage
We work to help you achieve your vision of success, whatever field you decide to pursue. From our innovative approach to learning to our world-ranked incubator network and wide range of co-op work opportunities with some of the world's leading employers, everything we do has been designed to help you start building your future in Toronto.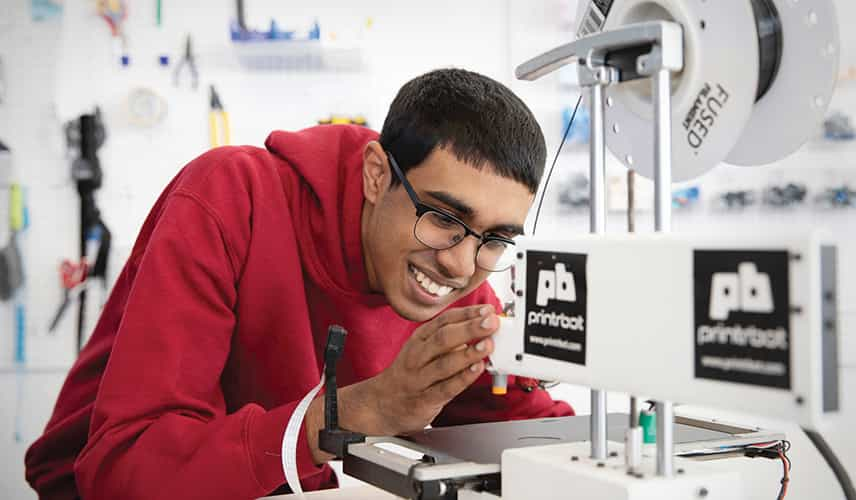 Learn by thinking—and doing
Nearly all of our undergraduate programs are designed with experiential, or hands-on, learning at their core, so you'll emerge ready to launch your career in Canada or abroad.
95% of our programs have a formal experiential learning component in the curriculum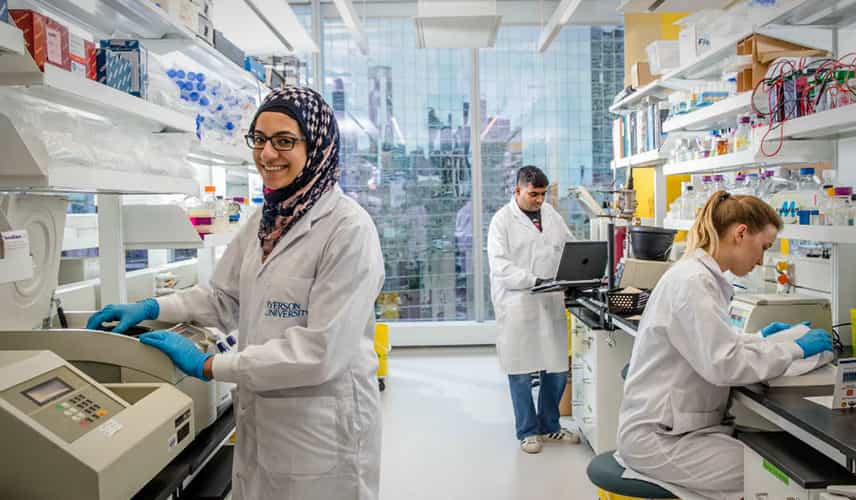 Work while you study
Many of our faculties offer co-op work programs, which means you could gain up to 20 months of full-time professional Canadian experience, earn credits, build a professional network, and earn a salary—all before you graduate.

About 50% of our co-op students secure a full-time job before graduating
Develop your entrepreneurial skills
We boast Canada's largest university incubator network, called Zone Learning. There are 10 "zones," or incubators, on campus—each with a focus on a different industry— that provide opportunities to brainstorm ideas, gain real-world experience, build your resume, and even access funding to build your own startup.
Home to the top-ranked university incubator in North America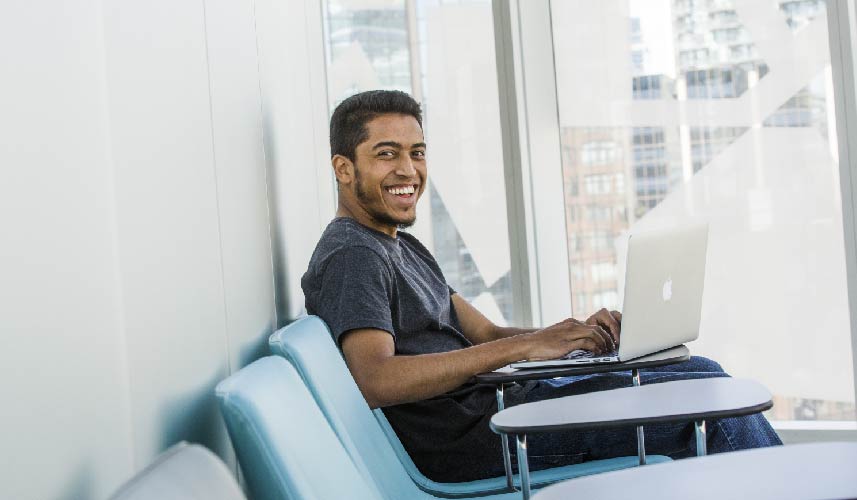 Finance your education
Investing in your education is made easier through many opportunities. From scholarships, awards, and job opportunities on and off campus, we help you cover your expenses while you study.
Support your education with generous entrance scholarships and prestigious awards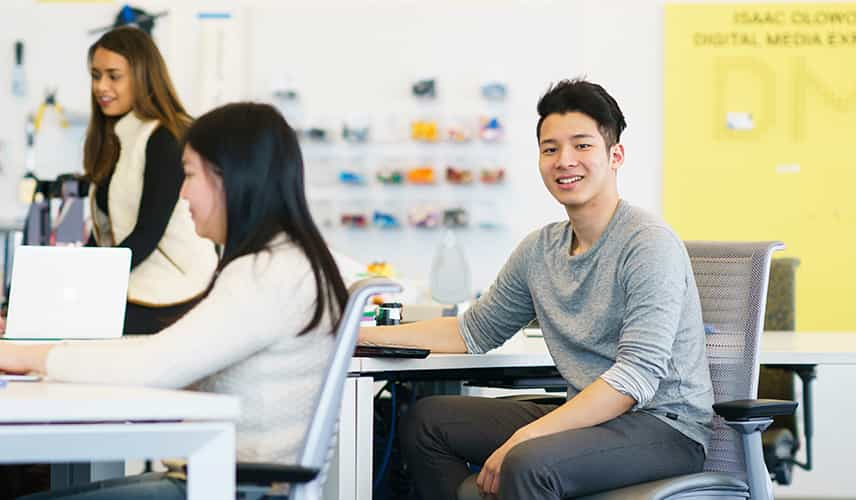 Build your future in Canada
Questions about study permits, temporary visas, applications for permanent residence status and more? Certified immigration advisors are here to support you.
Our students represent 146 countries around the world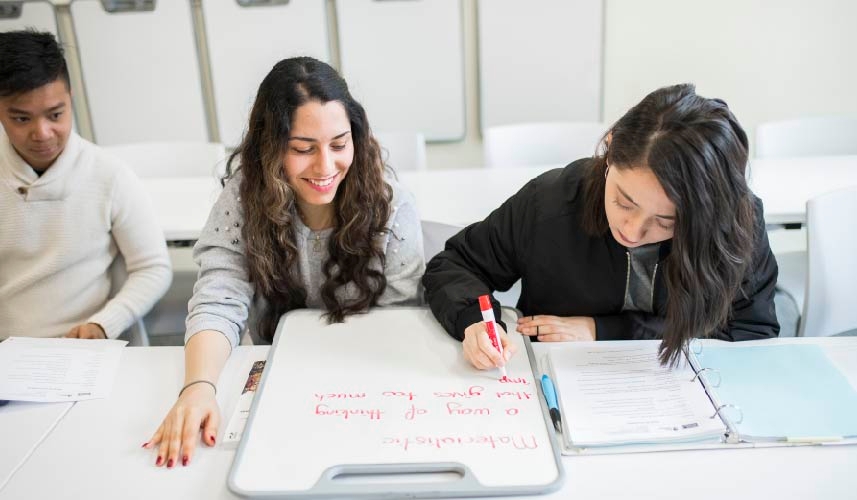 Feel confident in your English
Our high-quality English language programming offers a direct pathway to admission into our 60+ undergraduate programs. Improve your English language proficiency through our pathway and bridging programs for students who do not have the minimum English score to enter into an undergraduate program.
Pathway programs available for students starting at IELTS 4.5 proficiency
Complete this form to receive updates and information that matter to you. We'll send you tips and tools to start planning your future in Toronto and support you along your journey.
Notice of Collection
Ryerson University ("the University") collects personal information under the authority of the PDF fileRyerson University Act and in accordance with the Ryerson University Notice of Collection for international recruitment and other related purposes. The University will collect, use, disclose, and protect your personal information in accordance with the Freedom of Information and Protection of Privacy Act, external link. If you have questions about the collection, use and disclosure of this information by Ryerson University, please contact the International Enrolment Office, 350 Victoria Street, Toronto, M5B 2K3, international@ryerson.ca.