You are now in the main content area
The BOOST Program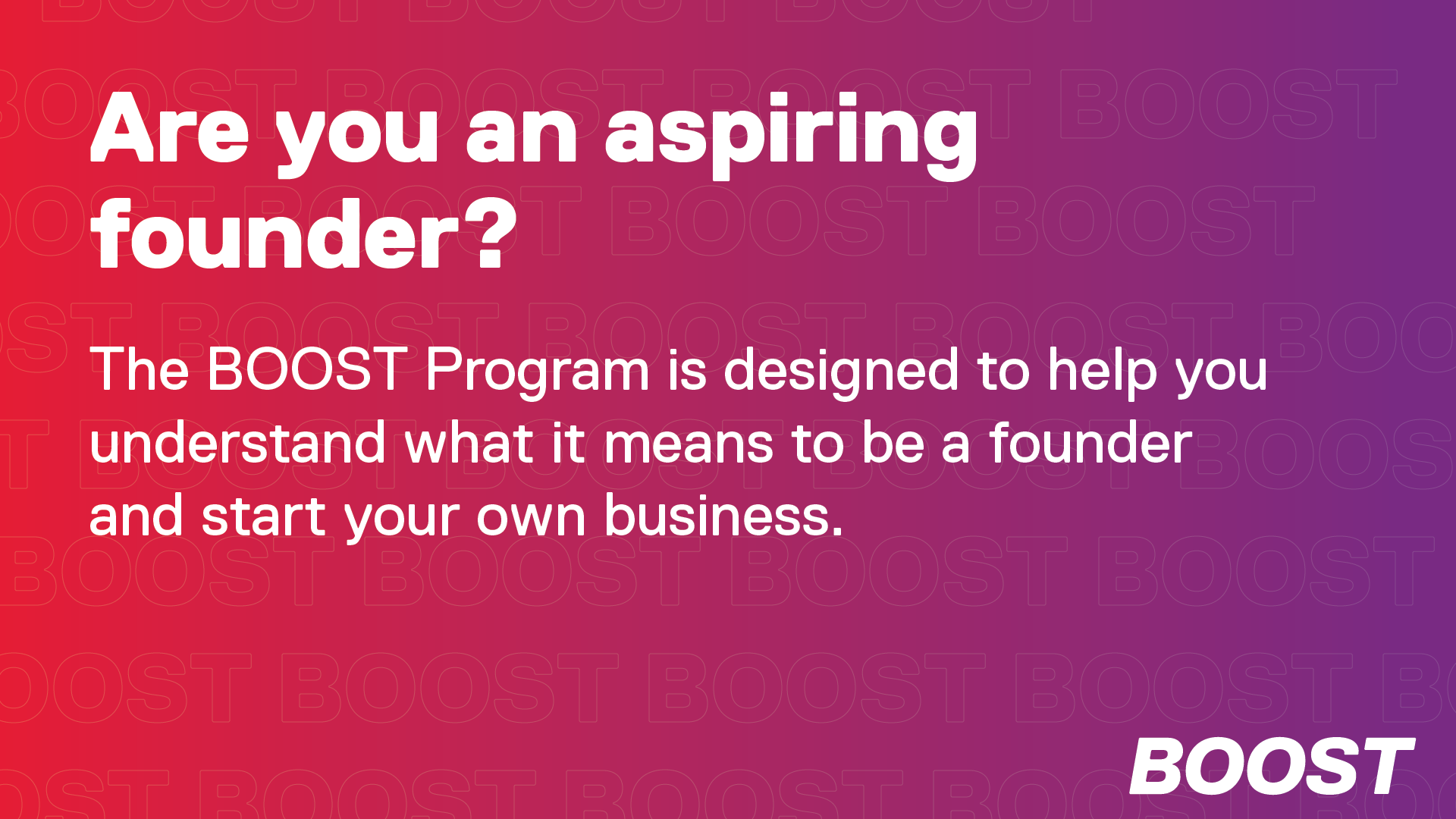 About
BOOST provides participants with an introduction into the entrepreneurial journey. Participants will do deep dives into topics such as validation, market research and communication as well as hear from founders and industry experts on their experiences within the world of entrepreneurship.
If you have a startup idea or are just curious about entrepreneurship and innovation, BOOST is your introduction into the world of venture creation and entrepreneurship.
BOOST is open to all Toronto Metropolitan University students.