You are now in the main content area
Community Transformation Café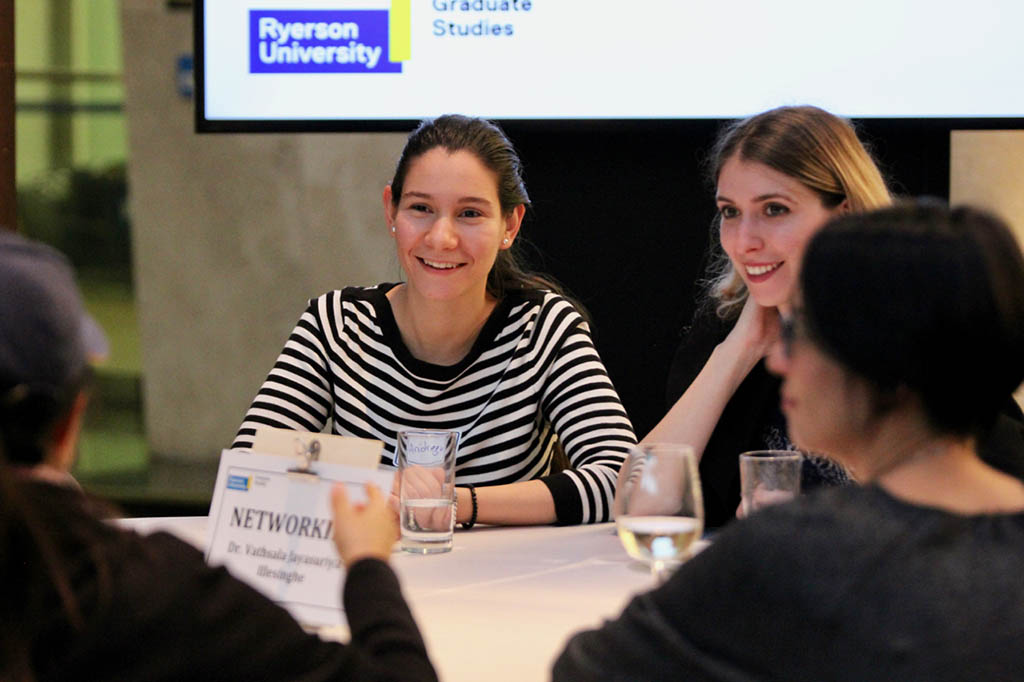 Bringing the Fun to Networking: a Creative Approach to People Skills
Date: Feb. 15, 2018
The Yeates School of Graduate Studies and the John C. Eaton Chair in Social Innovation and Entrepreneurship co-hosted a special Community Transformation Café workshop for graduate students that combined liveliness and creativity with essential real-world people skills. Grad students used arts-informed activities and techniques to help develop and strengthen their:
Communication skills, making it easier and more enjoyable to network and be with others.
Self-awareness, to help develop their own presence and calm confidence.
In this relaxed, yet skills-based context, students had the opportunity to explore and broaden their own approaches to being with others. Through encouraging playfulness and curiosity, this workshop provided a different approach to honing important skills in interdisciplinary work.
Cathy Paton, MSW, PhD Candidate, Social Arts Facilitator and Consultant
In her work as a social arts facilitator, Cathy explores movement, improvisation and communication. Trained in long-form improvisation, modern dance, and forum and physical theatre, Cathy brings these artistic pieces into her PhD research in social work, exploring how we can shift our ways of relating through the art of improvisation.
Unknowing, knowledge creating in relationships, vulnerability and communication are key concepts in her work. While working with students, faculty, businesses and various community organizations and groups, Cathy provides inclusive and social-justice-oriented research and programming.