You are now in the main content area
Graduation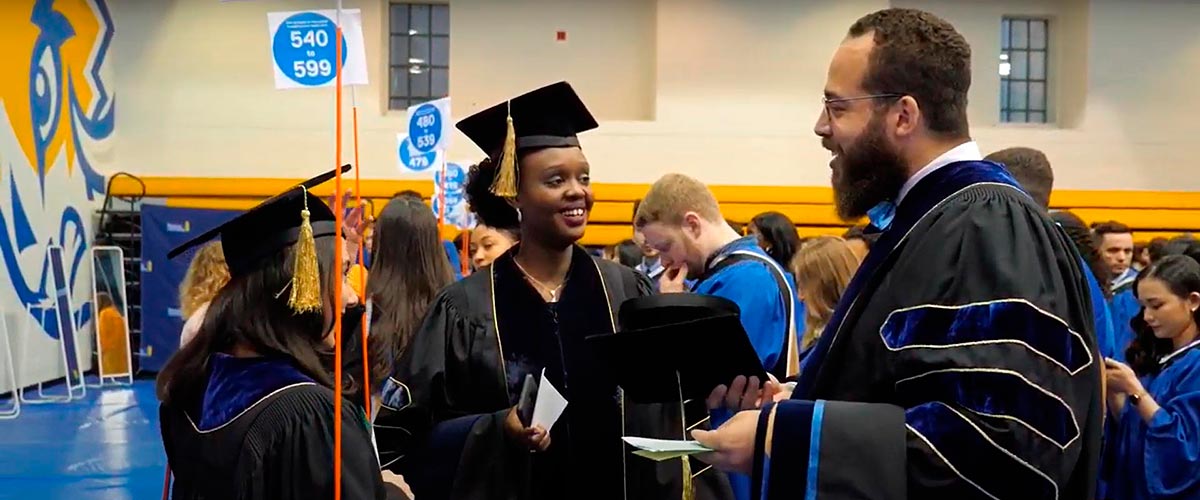 It's time to graduate!
All your hard work has paid off and it's time to graduate. It's a significant milestone in your academic career and congratulations are in order. However, before you receive your degree, there are several important steps to follow and dates to be aware of.
Did you know you have to apply to graduate? You do so through my.ryerson.ca (RAMSS). If there is a chance you are going to eligible, you should apply. If it turns out you are not eligible by the final date to clear graduation requirements, you must apply again for the next convocation.

How to apply to graduate
Cancel your application to graduate by going to your RAMSS eForms centre and submitting an App to Grad - Cancellation Form before the deadline date. If you cannot select the form, the deadline has passed.
Further information
For more information about graduation eligibility, contact your graduate program administrator.

For information about graduation issues such as graduating in absentia, award document reissues/copies, and award document amendments, consult the Curriculum Advising website.

For information on convocation ceremonies, visit the Convocation website.