You are now in the main content area
DAM Events: The Second Annual Canada DAM Symposium (June 30)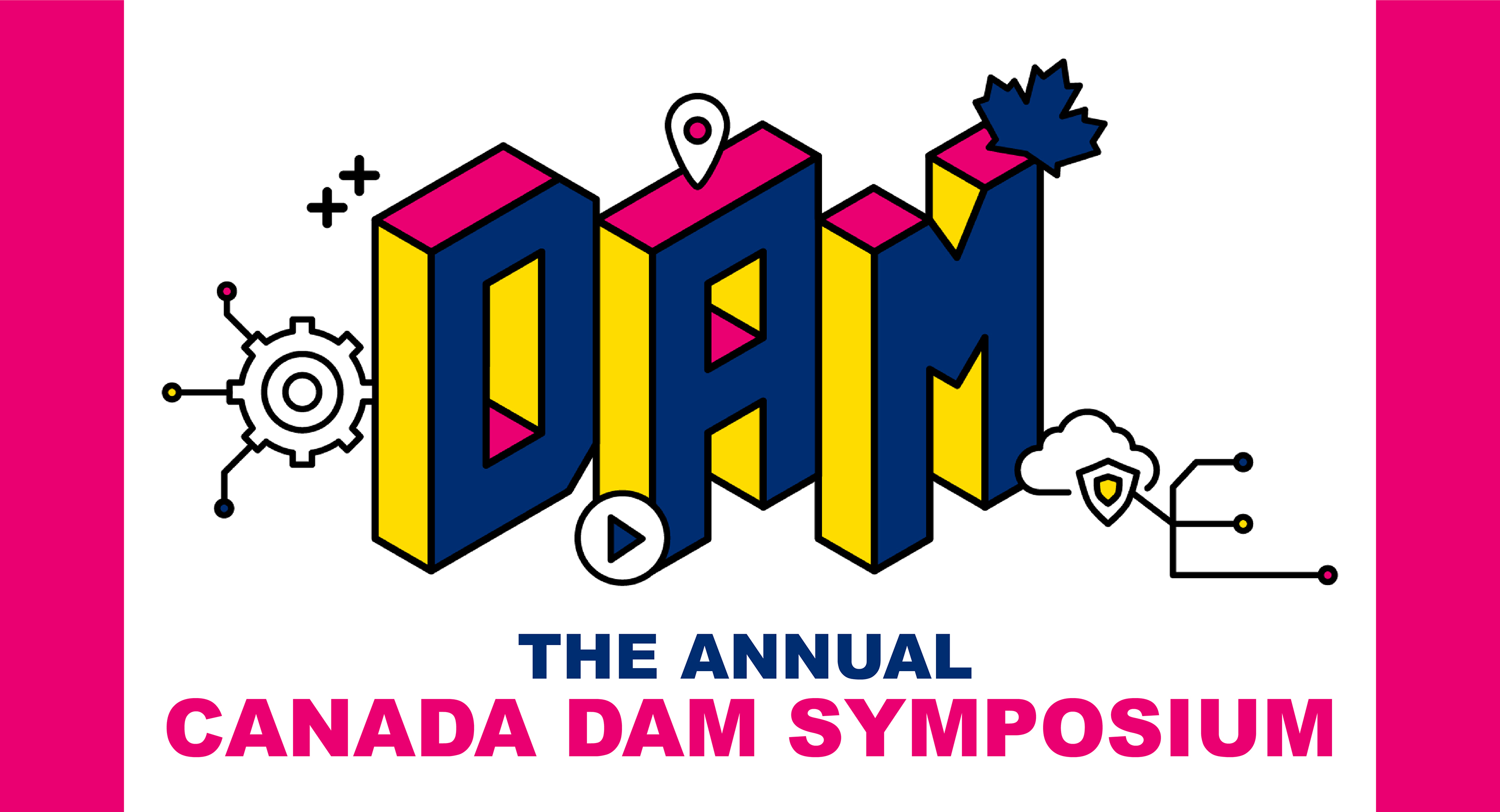 The Second Annual Canada DAM Symposium

Thu, June 30 2022 from 12:30-3 p.m. ET
Join us virtually on Zoom

Contact Dr. Reem El Asaleh (reem.elasaleh@torontomu.ca)
for info or inquiries.
Join us for a community-building and networking peer to peer (virtual) experience at our second Annual "Canada DAM Symposium". The event will consist of "anchor" showcase presentations by accomplished Canadian DAM Professionals. Interspersed with these presentations will be pre-recorded video cameos with Canadian DAM successes and journeys.
Throughout the event, there will be random drawings for "non-door" door prizes drawn from small Canadian businesses working hard to survive Covid-era and from throughout Canada. There will be a grand prize drawing for tuition to one Rutgers DAM Professional Certificate Program class at the event's close.
The event is a collaboration with The Creative School's Graphic Communications Management (GCM) program at Toronto Metropolitan University (formerly Ryerson University) represented by Associate Professor Dr Reem El Asaleh and David H. Lipsey, well known DAM industry leader, Global Chair of the Henry Stewart Conferences on the Art and Practice of Managing Digital Media, and the Co-Founder, Co-Director & Instructor, the Digital Asset Management Certificate Program at Rutgers University. David will be leading the event.
We are committed to accessibility for persons with disabilities. Please contact us by June 24 if you have any particular accommodations requirements. Please contact reem.elasaleh@torontomu.ca, opens in new window.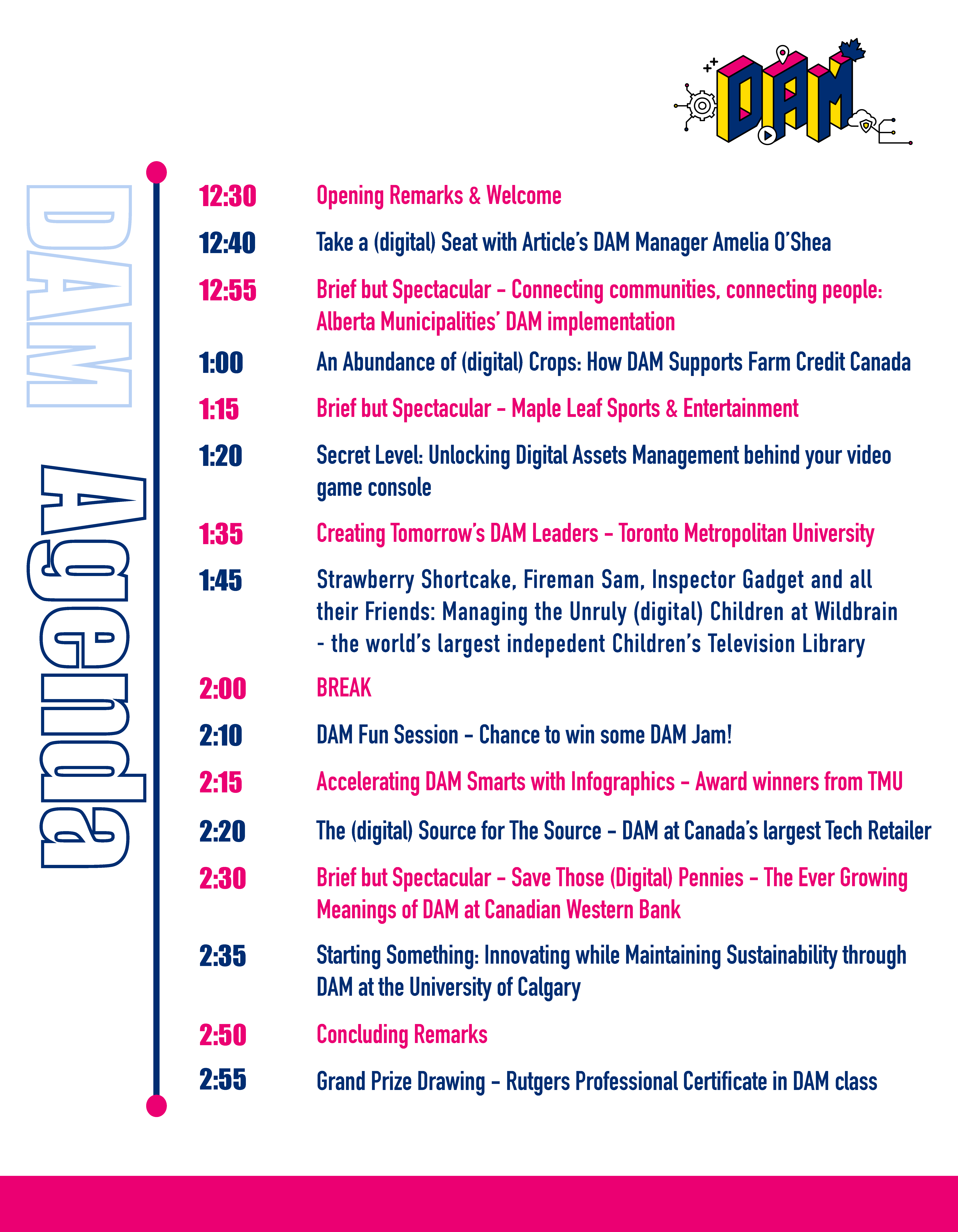 Meet the Speakers
Student Finalists for the DAM Creative Awards
Thank you to our generous sponsors!