Tanis Doe Post-Doctoral Fellow in Gender, Disability and Social Justice Announced
First-of-its-kind fellowship welcomes Ricky Varghese to the School of Disability Studies
July 09, 2020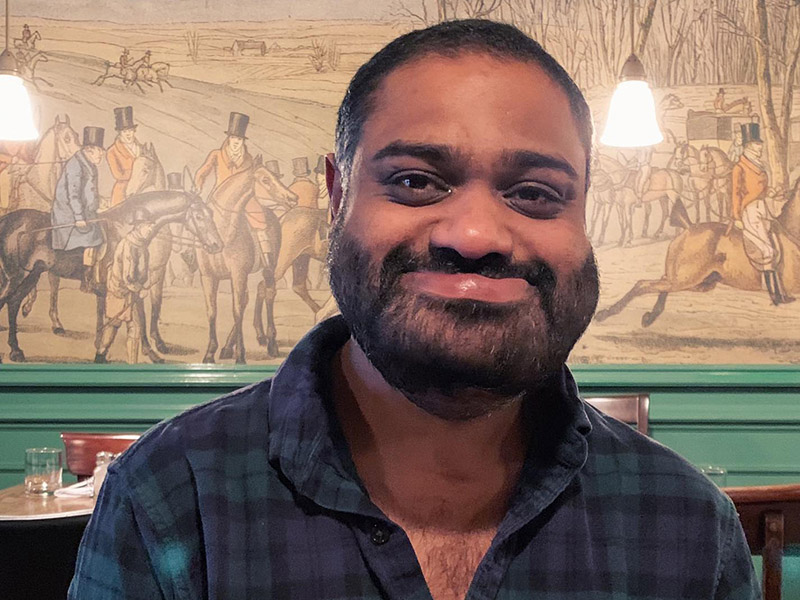 The School of Disability Studies is pleased to welcome Ricky Varghese as the inaugural Tanis Doe Postdoctoral Fellow in Gender, Disability and Social Justice. Among his plans for the fellowship, Varghese seeks to explore how universities respond to the incidents of student suicides on campus. During his tenure as a post-doctoral fellow at Ryerson, he hopes to complete the manuscript of a book project on masculinity, suicide, and the death instinct.
The Tanis Doe Post-Doctoral Fellowship in Gender, Disability and Social Justice provides an opportunity for emerging scholarship on animating disability movements in Canada and globally. The fellowship supports the existing philosophy of the School of Disability Studies and its commitment to engaging and transforming exclusionary cultural, social and political systems.
Tanis Doe, the fellowship's namesake, was a Fulbright Scholar and a professor at universities across Canada and the United States. As a Métis deaf woman with other disabilities, Doe was a widely respected disability rights advocate and active in local and international disability, queer and feminist movements.
The Tanis Doe Post-doctoral Fellowship will give Varghese the opportunity to integrate a critical disability studies perspective into his program of research. He received his PhD in Sociology of Education from the Ontario Institute for Studies in Education of the University of Toronto. He has edited a number of special journal issues and collected essays, including special issues of Drain: A Journal of Contemporary Art and Culture, GLQ: The Gay & Lesbian Quarterly and Raw, PrEP, Pedagogy and the Politics of Barebacking (University of Regina Press, 2019). Alongside his scholarly work, Varghese has written about art in Canadian Art, C Magazine, and Art Asia Pacific. He serves on the advisory board of Critical Distance Centre for Curators and is a member of the exhibition planning committee of Gallery 44 Centre for Contemporary Photography.
This first-of-its-kind fellowship has been established thanks to a generous gift from the P. and L. Odette Foundation, with additional support through Ryerson's Office of Research and Innovation.