Undergraduate students present innovative and transformative capstone projects in person on Engineering Day
Award-winners succeeded through exceptional teamwork and project management with faculty supervisors who went above and beyond
May 25, 2022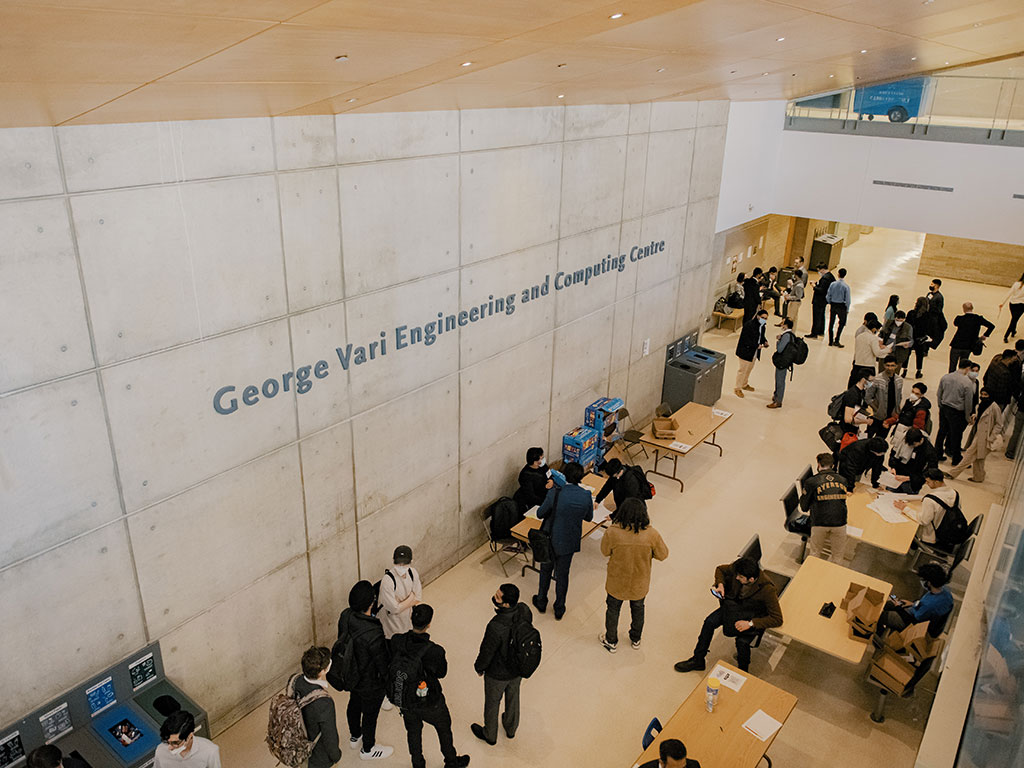 Toronto Metropolitan University's (TMU) Engineering Day (RED) provided an opportunity for final-year undergraduate engineering students to present their capstone design projects to the public and compete for awards. Under the theme "Connecting Ideas With Opportunities," the students envisioned and explored new possibilities, transforming their ideas into designs that drive societal change.
The event was held in person at the George Vari Engineering and Computing Centre and featured a capstone design project showcase, career talks, networking activities and an awards ceremony. A committee of judges representing each engineering department selected eight teams as this year's RED award recipients.
Each team benefited from the support of faculty and lab supervisors, who sparked the students' passion for excelling in learning and stretching beyond the capstone course's scope.
Project Title
Students
Program
Supervisor
Aircraft for Canada's Remote Northern Communities; North Air Starling P1
Bradley Blake, Christian Cordeiro, Angelo Ferreira, Minsu Joo, Keyur Mistry, Samuel Pahad, Sepehr Roshany, Ravin Singh, Aagneya Verma
Aerospace Engineering
Zouheir Fawaz
Joon Chung
Motion Monitoring and Analysis Wearable
Oluwatoni Bodunrin, Rene Gilliland-Rocque, Madison Fernandez, Ella Han
Biomedical Engineering
Omar Grant
Design of a biodiesel plant from waste cooking oil with a capacity of 25,000,000 L/year
Nairy Tourabian, Sara Malik, Muhammad Areeb, Viktoria Khan, Omer Dlale
Chemical Engineering
Farhad Ein-Mozaffari
Semi-Integral Abutment Bridge with Steel Girders - 8 lanes Highway

Sahand Fazli, Ali Hosseinzadeh Zarabi, Athanasios Verros, Daniel Gemayel, Parsa Khaleghi, Sina Dadelahi-Sarab

Civil Engineering
Sameh Salib
Autonomous Fetching Assistant with Voice Control for Assisted Living
Rugshan Gnanandram, Muhammad Rohan Zahid, Alice Mwanri, Alexis Kojic
Computer Engineering
Naimul Khan
Omnidirectional Robot Car with Moving Arms
Kenneth Redaj, Jathushon Daniel, Yazdan Rezayat, Mahmoud Abdellatif
Electrical Engineering
Xavier Fernando
Design of an Incoming Goods Inspection Process at an Automotive Parts Manufacturing Facility
Henrik Fung, John Naismith
Industrial Engineering
Patrick Neumann

Robot Gutter Cleaner

Spencer Jakob, Michaela Joseph, Krista Poolsaar, Alessandro Quagliotto

Mechanical Engineering

Bill Lin
Aerospace Engineering: Aircraft for Canada's Remote Northern Communities; North Air Starling P1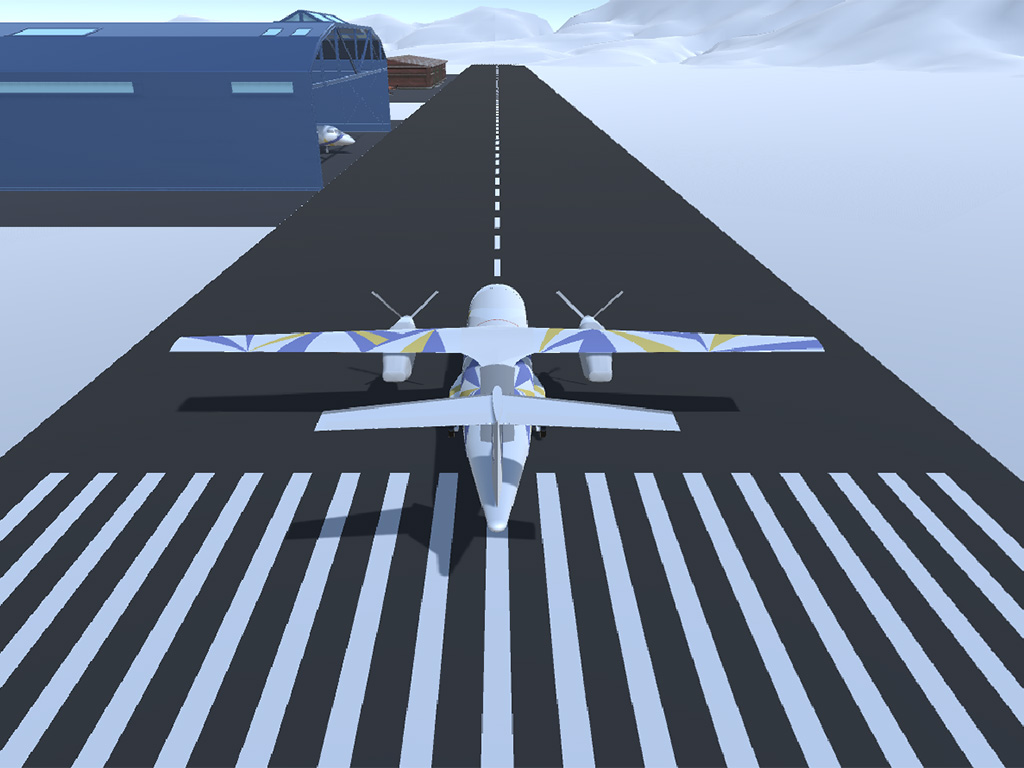 The award-winning aerospace team devised a ready-to-market, clean design of a small aircraft to provide an affordable service to Canada's remote northern communities. Their plane, the Starling P1, was also awarded 1st place by an advisory panel of Bombadier's advanced design engineers.

As undergraduates, many aerospace team members were involved in the university's Aero Design team and Engineering Student Society, external link, opens in new window. "Being a part of these teams and organizations enabled us to develop new teamwork skills and apply them during our capstone project," said the team.
Biomedical Engineering: Motion Monitoring and Analysis Wearable

The award-winning biomedical team created a wearable device for measuring range of motion (ROM) for knee extension and flexion exercises. This wearable device will provide patients with independence and improve their post-knee surgery rehabilitation progress.
According to the team, winning the RED award enforces the idea that there is strength in teamwork and good project management. "I believe what set our team apart was our ability to listen to one another and our advisors and play to each other's strengths," said the team. "Winning the RED award demonstrates that anything is possible with hard work, dedication and support."
Chemical Engineering: Biodiesel Plant From Waste Cooking Oil With a Capacity of 25,000,000 L/Year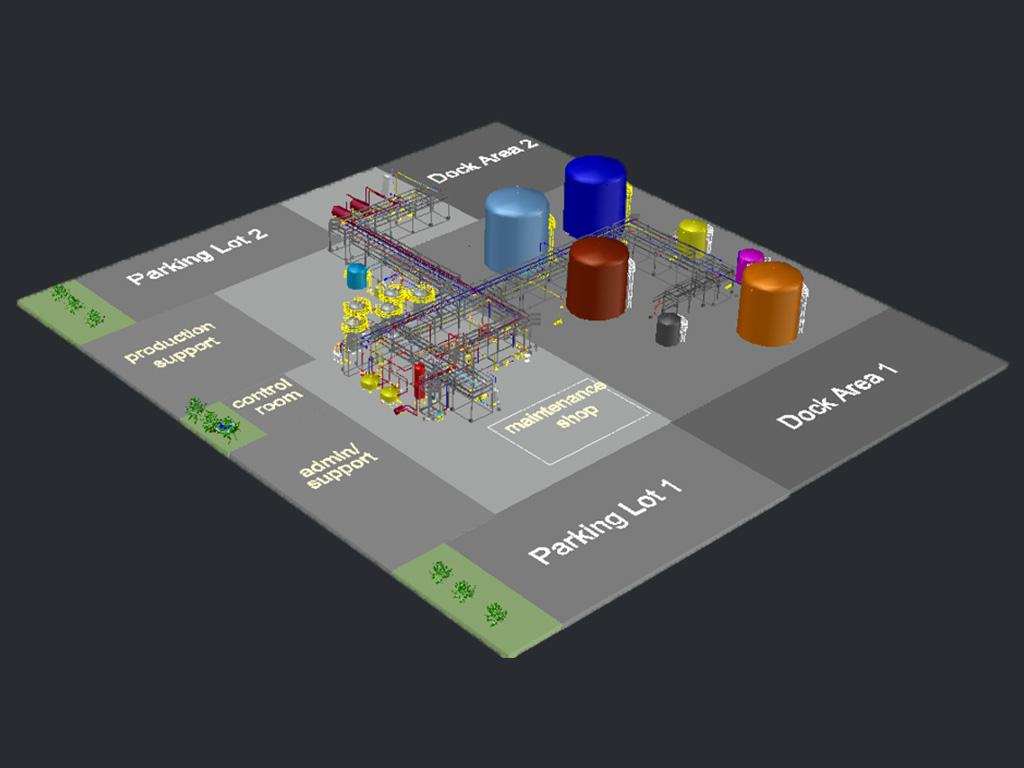 Biodiesel fuel has advantages over traditional diesel, including a 74% reduction in net carbon dioxide emissions, an 11% reduction in carbon monoxide emissions and 10% less particulate matter. Using an enzymatic catalyst, the award-winning chemical engineering team designed a plant that successfully converts waste cooking oil to 97% pure biodiesel and a 98% pure glycerol consumer by-product, with a 25,000,000 L/year capacity.

"To be recognized among our peers' remarkable projects means that our efforts to design an economical and environmentally friendly biodiesel plant were successful," said the team. They formed the teamwork and communication skills that enabled them to succeed in this project through their collective extracurricular experiences.
Civil Engineering: Semi-Integral Abutment Bridge With Steel Girders - 8 Lanes Highway
Using python coding with manual confirmation calculations, the award-winning civil engineering team designed a multi-lane bridge to span Highway 404 that addresses challenges posed by the projected population growth of the Greater Toronto Area. "From the first day, our goal as a team was to win the best project design award, and we are ecstatic that we were able to accomplish this goal while learning so many valuable lessons," said the team. This team will represent the university at the Annual Conference of the Canadian Society for Civil Engineering (CSCE), external link.
Computer Engineering: Autonomous Fetching Assistant with Voice Control for Assisted Living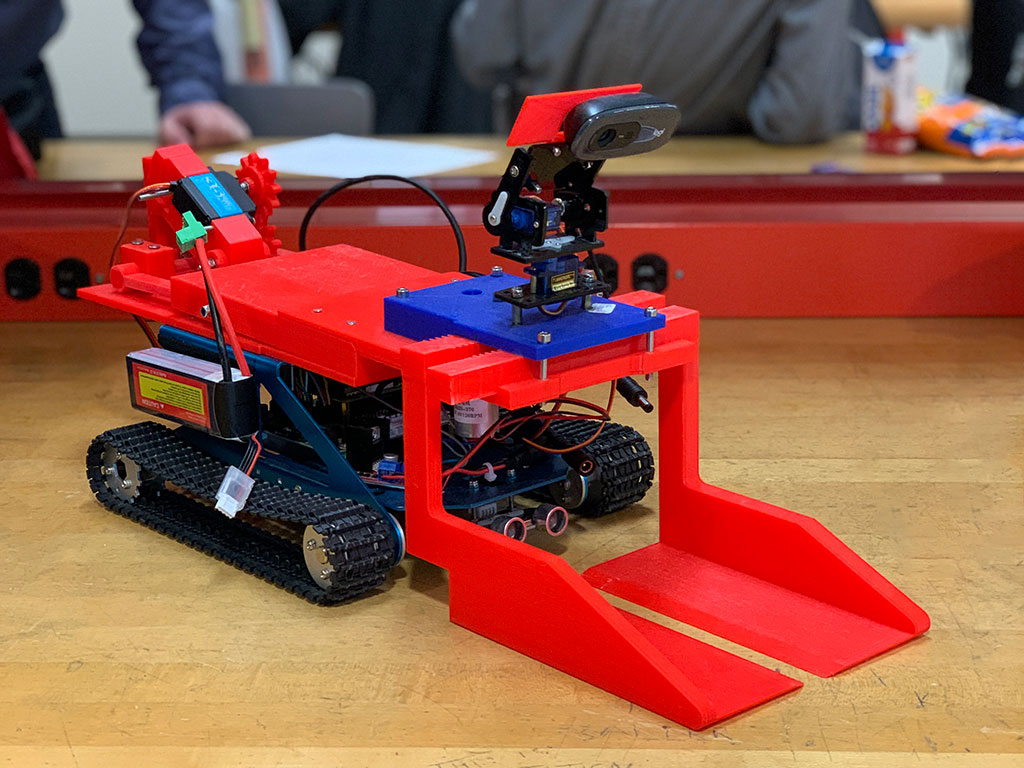 In designing an autonomous fetching assistant with voice control for assisted living, the award-winning computer engineering team showed that integrating technological developments with demographic trends can play an essential role in improving the quality of life for seniors. For some team members, the IEEE Computer student branch offered valuable workshops that helped them gain software-related skills and provided networking opportunities with instructors and peers.
Electrical Engineering: Omnidirectional Robot Car With Moving Arm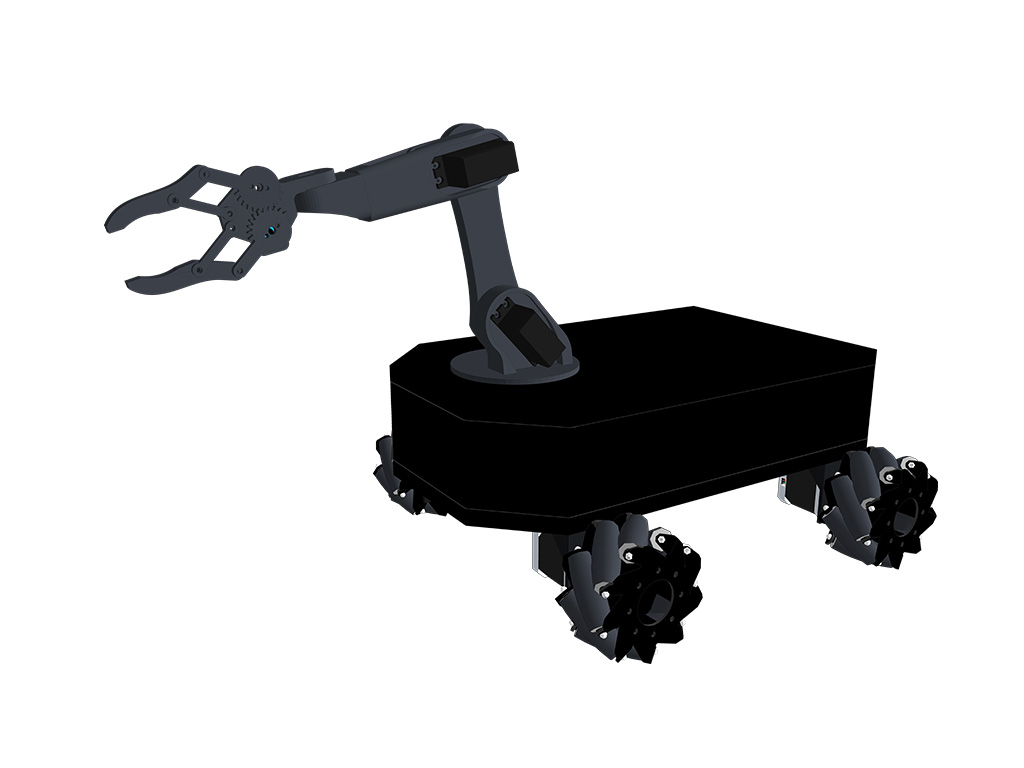 The award-winning electrical engineering team created an omnidirectional robot car with a moving arm using an android application that responds to voice commands. The robot provides a cost-efficient tool that picks up potentially hazardous objects and improves workplace conditions. It can also reduce repetitive labour with its step-recording functions.

"This award validates our project's accomplishments and our team's ability to work together, think outside the box and troubleshoot," said the team. Through extracurricular activities such as the Rams Robotics team (R3) and design project competitions, these team members built collaboration skills and gained valuable insights into project building.
Industrial Engineering: Design of an Incoming Goods Inspection Process at an Automotive Parts Manufacturing Facility
A model of a quality assurance (QA) process that could cut an automotive parts manufacturing company's inspection costs in half was successfully designed by the award-winning industrial engineering team. Their approach also involved a strategy to optimize the sample size of inspections, using cost analysis and historical defect data to reduce cost and time. According to the team, "Winning the RED award confirms the importance of having strong support and a team that can constructively face challenges together for a successful project."
Mechanical Engineering: Robot Gutter Cleaner: The Gutter Guster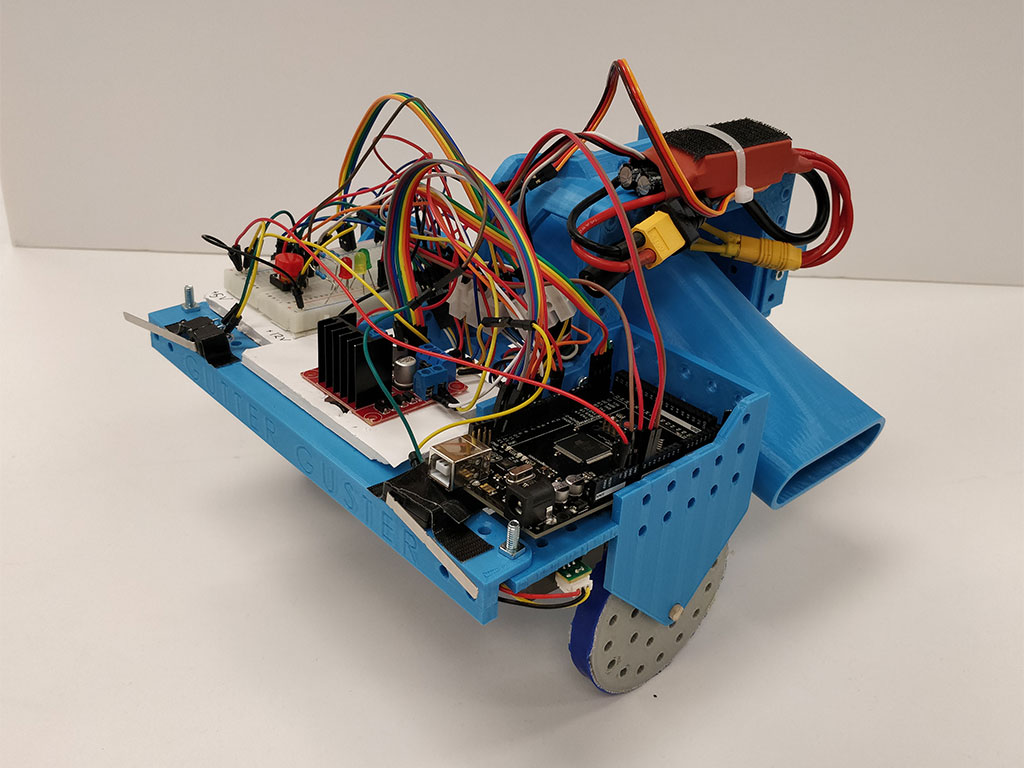 The award-winning mechanical engineering team successfully designed a prototype of an autonomous gutter cleaning robot that traverses standard gutters, removes debris, and is userfriendly, particularly for yard work contractors. According to the team, "Being recognized by faculty and peers means our hard work and decisions are validated." The group met as Orientation Leaders and became fast friends. "Orientation is at the heart of the university's engineering community, and our time here would not have been the same without it."