Architectural science alumna designs outdoor campus for biodiversity conservation
As a DAS undergraduate, Priyanka Bista learned to boldly express her design concepts and create long-term sustainable solutions
April 21, 2022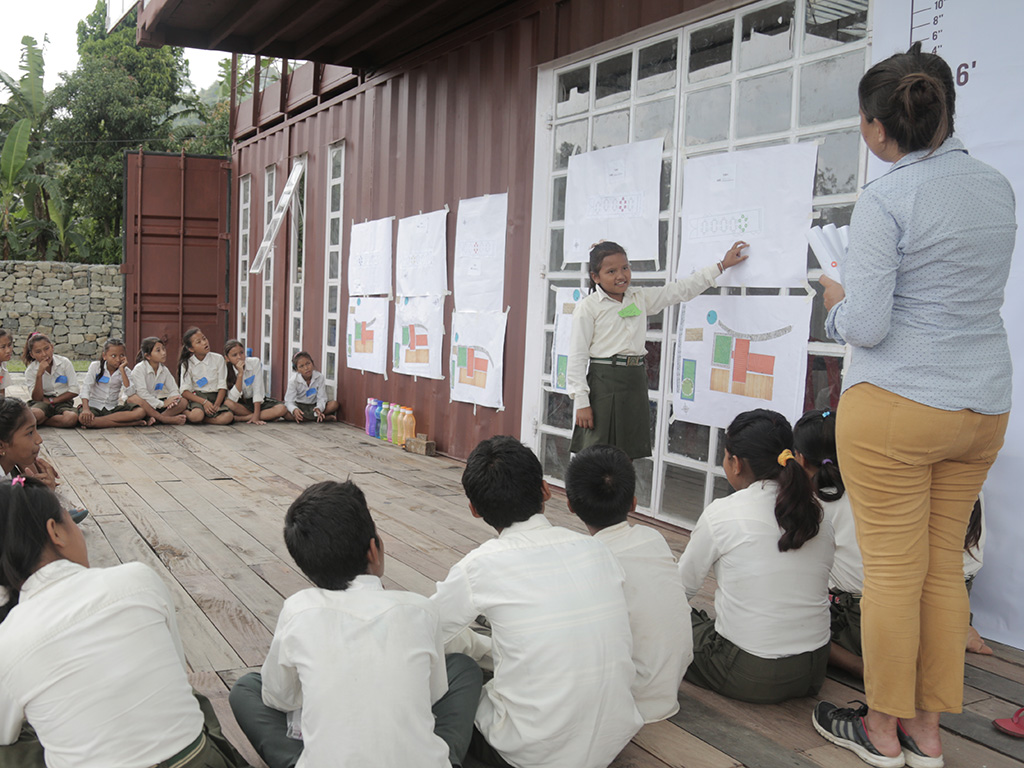 Although Nepal occupies only 0.09% of the world's landmass, external link, opens in new window, it harbours an enormous diversity of flora and fauna. This biodiversity is nurtured by the extreme changes in Nepal's topography, from the lowland Terai region to the high Himalayas. However, the growth of road networks, land grabbing and haphazard urbanization has led to the destruction of forests, critical habitats for biodiversity.
In 2014, Priyanka Bista (Architectural Science '07) visited the village of Yangshila, Nepal, with a keen interest in biodiversity conservation and concern over rural urbanization's impact on the environment. The village's unique terrain and steep elevation make it exceptionally biodiverse, containing warm and cold temperatures and tropical and medicinal plants. Her trip brought Bista into conversations with farmers who possessed indigenous knowledge of specific plants and landscapes.

"They did not have university degrees but had decoded every tree, vine and fern in the woods as medicine, fuel, fodder and building materials," said Bista. "The diversity of their knowledge was deeply tied to the diversity of their landscape."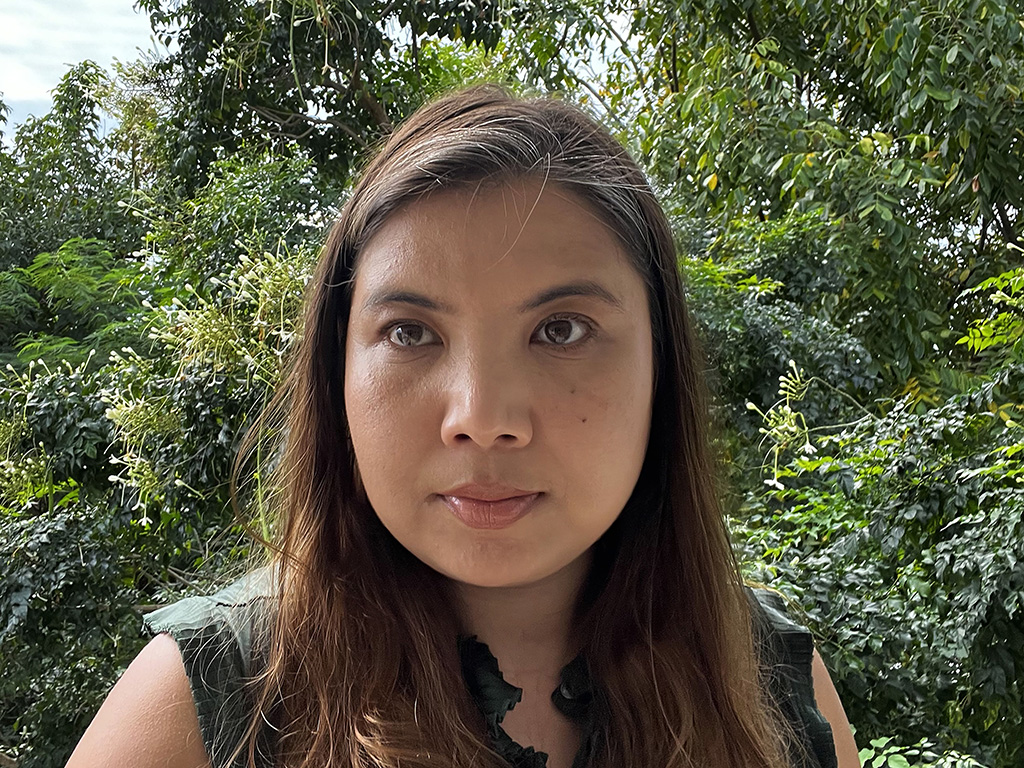 Bista and her partner realized educational opportunities for locals and visitors existed within Yangshila and across the entire south to north topography of eastern Nepal. "The village became a microcosm for us to study the impacts of rural urbanization processes throughout Nepal and Asia," said Bista. To catalyze and develop new methods of biodiversity conservation and environmental education in eastern Nepal, Bista co-founded the non-profit organization KTK-BELT, external link, opens in new window.
"Working with indigenous communities, leaders and youth in response to the areas' ecological crisis, I helped develop the Vertical University project and BELT fellows program, external link, opens in new window," said Bista. The Vertical University project is a 25,000-foot continuous biodiversity campus that connects low-lying villages in the tropical plains to those in the alpine heights of Mount Kanchenjunga, the world's third tallest mountain. With "living" outdoor classrooms, the campus links six key nodes representing six climatic regions over an 8,000-meter gradient and operates under the framework of multispecies design and long-term sustainability.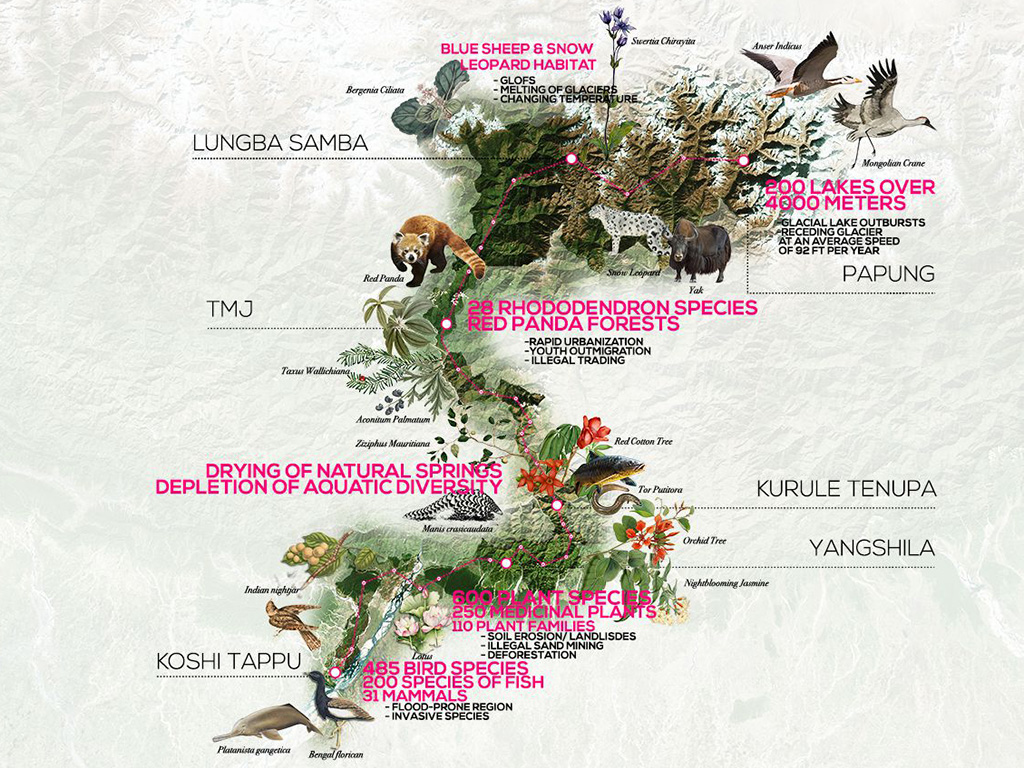 The area includes 6,600 flowering plant species, 800 bird species and 180 mammals. Visitors and residents learn from local farmers and other educators about the biodiversity-rich landscapes and how to maintain place-based skills and livelihoods in sustainable technology, craft and medicinal plants.
In the initial stages of the project, Bista had no institutional or financial support. Additionally, very few people believed in her idea. "The communities we contacted were not interested in working in an environmental direction," said Bista. Consequently, she had to rely heavily on her conviction to push forward. "I don't think I would've had the strength to believe in myself had it not been reinforced early on in my studies."

As an architectural science undergraduate at the university, Bista received immense support from professors Colin Ripley, Marco Polo and Masha Etkind. They taught her to challenge design briefs, dissect core problems and boldly express her design concepts. They helped her nurture her interest in experiential and sensorial architecture and rethink the role of public space. "In the studio, we had a great deal of freedom to think outside and even question the box."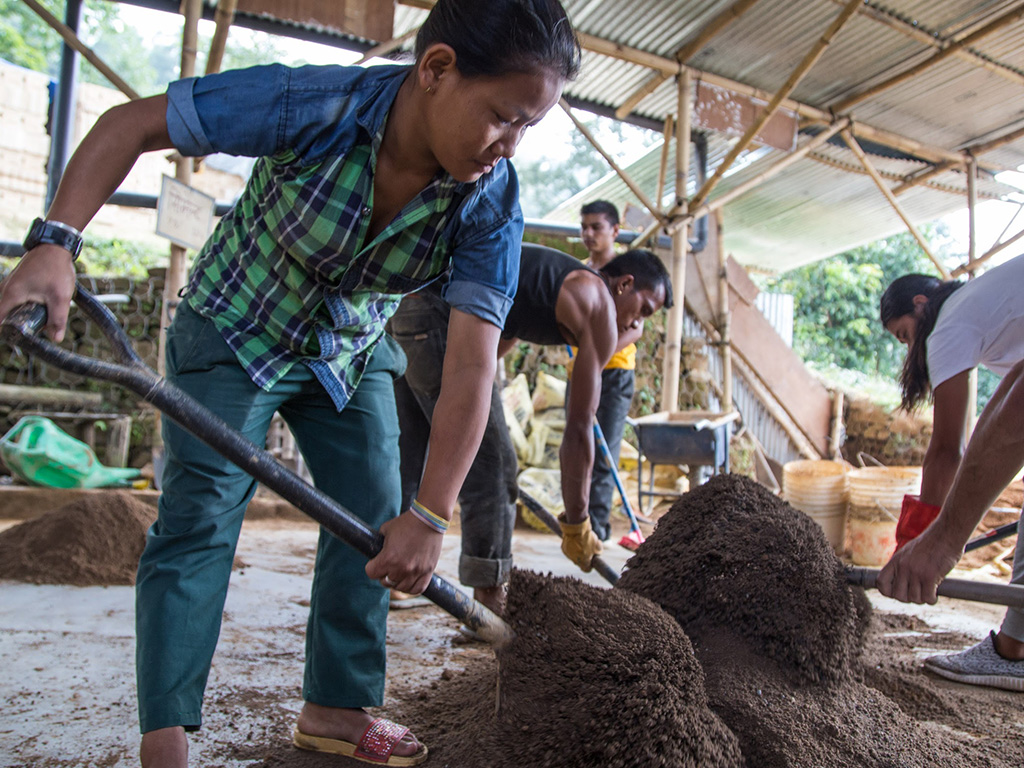 "Today, my interest is in expanding the definition of sustainability outside the human-centred model to incorporate other species within the conversation," said Bista. "Species requirements need to be integrated from the beginning stages of the design process to construction."
Long-term sustainability is also a key aspect of Bista's approach to architectural projects. "The only way projects or architectural solutions can sustain beyond your involvement is if the public, particularly the local community, are all involved in conserving their biodiversity-rich landscapes," said Bista. "As I work in the biodiversity conservation sector, it becomes essential to engage this generation and the next to steward the biodiversity-rich landscapes."