Programs that cultivate entrepreneurship enable FEAS alumnus to pursue limitless ambitions
Mentoring from the Centre for Engineering Innovation and Entrepreneurship helps a former student heat up the global smart wearables market
December 07, 2021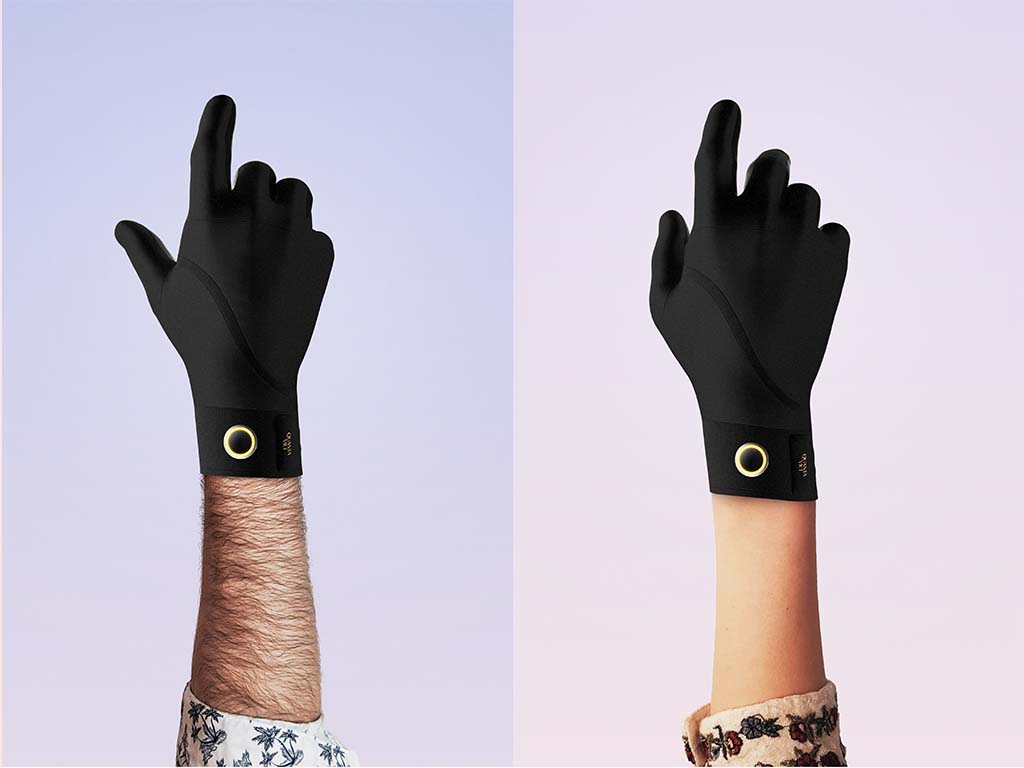 The highly successful Quanta Vici start-up, external link, opens in new window, founded by alumnus Adrien Beyk (BEng '17), continues to enhance and expand its first-to-market app-controlled heated wearables and secure some exciting new industry partners. Born out of FEAS' Innovation Boost Zone (iBoost), an early-stage technology incubator program, the start-up is also planning a product launch into the Japanese and Amsterdam markets before the year's end.
"From a young age, I knew I would become an entrepreneur because of my love for design, innovation, teamwork and strategizing," said Beyk. However, when Beyk joined the iBoost program in his undergraduate years, his lack of business planning and market research knowledge meant he needed expert guidance to reach his goals. The support and expertise Beyk gained through mentorship from Tarek Sadek, director of the Centre for Engineering Innovation and Entrepreneurship (CEIE), which houses the iBoost program, helped him win two Norman Esch Engineering Innovation and Entrepreneurship Awards.

These awards provided financial support to his start-up and validated his perseverance. "I couldn't have made this happen without the Esch awards," said Beyk. "Winning made me realize that what I work on has value."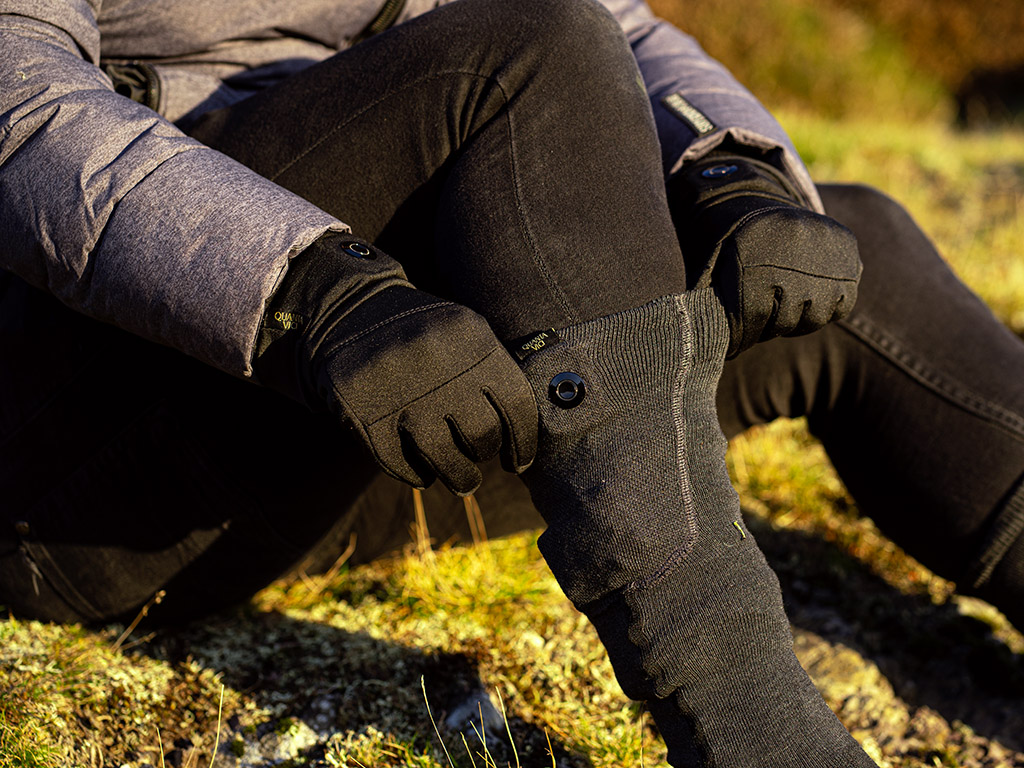 In 2020, the soft launch of the Quanta Vici smart wearables, including heated gloves and socks, became one of Kickstarter's top campaigns of the year. Recently confirmed partnerships with popular clothing brands and Best Buy Canada, external link, opens in new window as the spotlight of their newly added category for Health, Smart Wearables and Winter products means consumers can find the Quanta Vici clothing line widely available.
Additionally, the National Defense of Canada has requested heated wearables for their in-the-field staff. "The traction is so high," said Beyk. "Looking back at how far my team and I have come with Quanta Vici, the ambitious goals we've set for the upcoming years seem easy."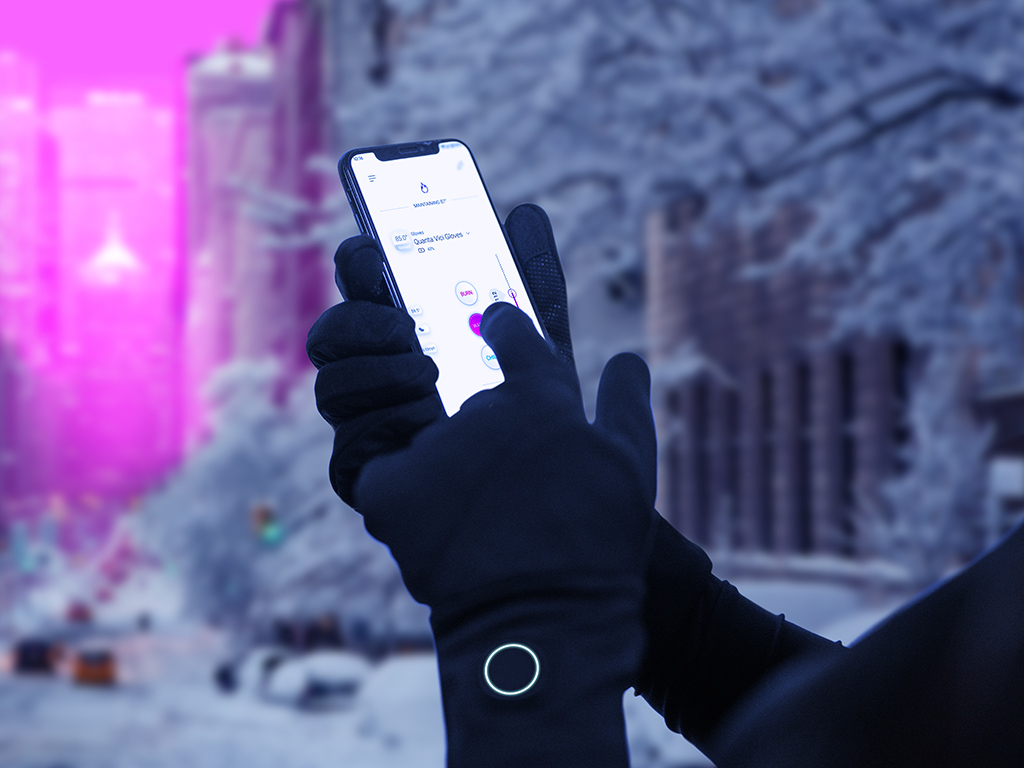 Beyk's heated clothes are 'smart' and customizable in that they sense and adjust the temperature of the wearer's hands and feet to match their preferred temperature setting, which can be set manually or through an app. The wearables' software and rechargeable batteries are compatible with current laptops and smartphones, making them a first-on-the-market product line. Beyk has plans to launch new smart heated wearables soon, including leather gloves, vests and jackets, and become more involved in innovative health-related technologies. "My entrepreneurial ambitions are limitless, and Quanta Vici is just the beginning," said Beyk.
With his latest round of seed funding secured and some exciting influencer marketing campaigns in the works, Beyk will continue to set the smart wearables market on fire and keep consumers warm through winter weather.