You are now in the main content area
Computer Undergraduate Admissions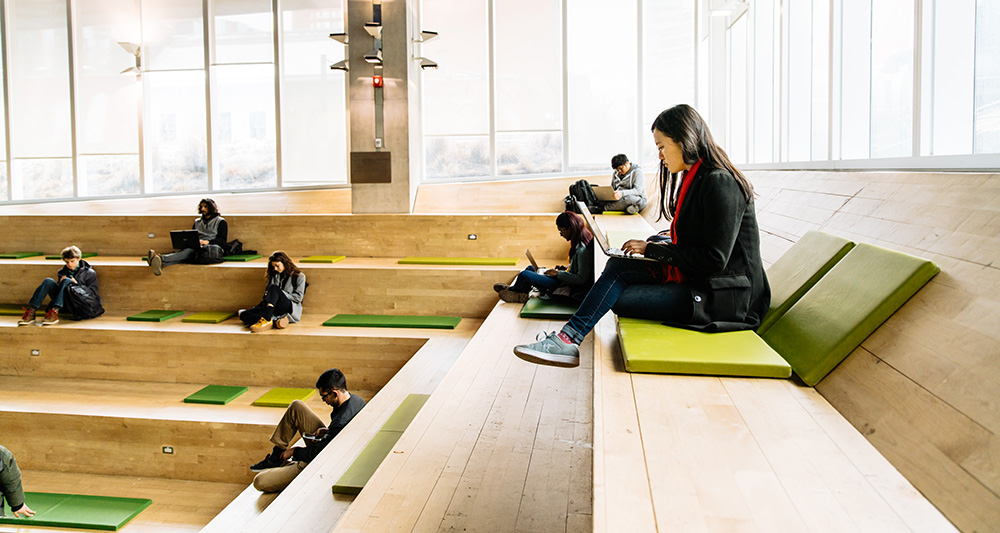 Admission Requirements
Our students are changemakers with a passion for physics and mathematics, and ambitions to propel technology forward.
To be considered for admission, you must have completed, or be currently completing, the Ontario Secondary School Diploma (OSSD) or equivalent, with a competitive overall average in your top six Grade 12 U/M courses and competitive grades in the following prerequisite courses:
English (ENG4U/EAE4U)
Advanced Functions (MHF4U)
Calculus and Vectors (MCV4U)
Physics (SPH4U)
Chemistry (SCH4U)
We encourage you to apply if you have an average of 80 per cent or higher and at least 70 to 75 per cent in each required course. The number of applications we receive greatly exceeds the number of spaces available in each program. To be competitive, you should aim for averages/grades above the minimum.
For the previous year's grade ranges, visit the eINFO website (external link) .
International and Out-of-Province Applicants
If you were educated outside of Ontario, you must submit evidence of education equivalent to the Ontario Secondary School Diploma (OSSD) with six Grade 12 U or M courses. Note: Toronto Metropolitan University reserves the right to make the final decisions on what equivalencies will be accepted.
Read more about international applicants.