You are now in the main content area
Ontario Inclusive Innovation (I2) Action Strategy
The Ontario i2 Action Strategy was a collaboration between the Telfer Centre for Executive Leadership (CEL) in the Telfer School of Management at the University of Ottawa, and the Diversity Institute. The project provides an evidence backed approach to create the most inclusive entrepreneurial ecosystem in the world.
A gender-based analysis (GBA+) of mainstream and women-focused enterprise support organizations, guided by the Diversity Institute's 'Diversity Assessment Tool', analyzed diversity across the provincial value chain. This work included 25 onsite interviews with leaders of mainstream innovation and social enterprise centres, campus-linked accelerators, and women-focused Ontario-based enterprise support organizations and networks.
Five regional workshops facilitated active sharing of knowledge and resources between the Project Management Team and both women-focused and mainstream support organizations, to advance inclusive and gender-sensitive enterprise support services.
The findings of the Ontario i2 Action Strategy establish benchmarks with which to monitor and evaluate progress in supporting diverse women within Ontario small business support organizations.
Why do we need an Inclusive Innovation I2 Strategy?
While a substantial proportion of entrepreneurs are women, women-owned ventures are less likely to receive financial investments, government contracts and other requisite resources compared to male-owned ventures.
Structural impediments include systemic biases in funding, client selection criteria, lack of gender- sensitive programming and networks, macho organizational cultures, and limited representation of diverse women on decision-making boards. Such influences impede women business owners, and suggest the need for remedies to address systemic barriers rather than "fixing women entrepreneurs."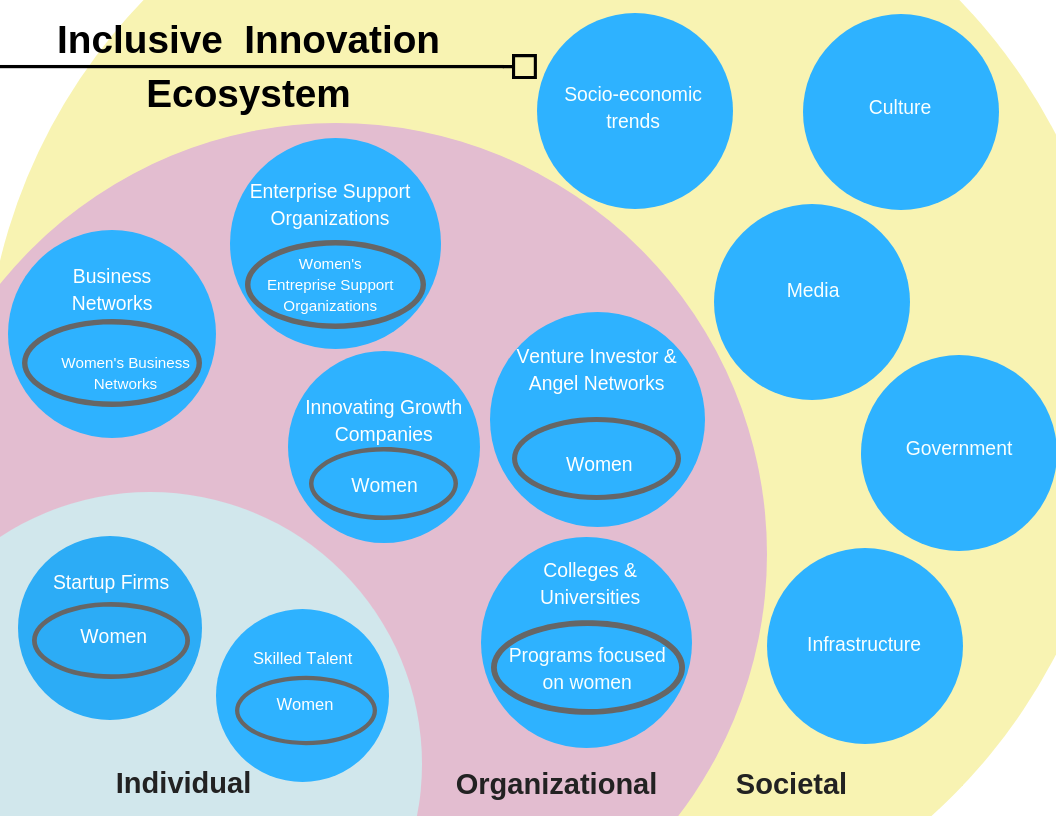 Team
The action strategy leverages the entrepreneurial spirit of the team comprised of Dr. Barbara Orser, Dr. Catherine Elliott and Dr. Wendy Cukier. All members have related experience and longstanding relationships with Ontario, national and international mainstream and women- focused enterprise support organizations. Barbara Orser and Wendy Cukier are globally recognized thought leaders in advancing diversity, gender and entrepreneurship. All members bring a deep knowledge of entrepreneurship program design, evaluation and quality assurance processes.