You are now in the main content area
The Global Undergraduate Awards 2023
What are the Global Undergraduate Awards?
The Undergraduate Awards acknowledge excellence in undergraduate academia across all disciplines through an international call for top scholarly submissions. Students submit high-quality coursework to compete against top undergraduate scholars from around the world.
Why should I submit my coursework?
This is a unique opportunity to have your work recognized by an international panel of expert judges working in some of the world's top academic institutions. Global Gold Medal recipients of The Undergraduate Awards are invited to Dublin to receive their medal and attend a three-day Global Summit (including complimentary travel and summit ticket). Highly Commended (top 10%) are invited to attend the Global Summit.
Students selected to receive The Undergraduate Awards also have access to support, the UA alumni network and other opportunities to raise their profiles and further their career paths.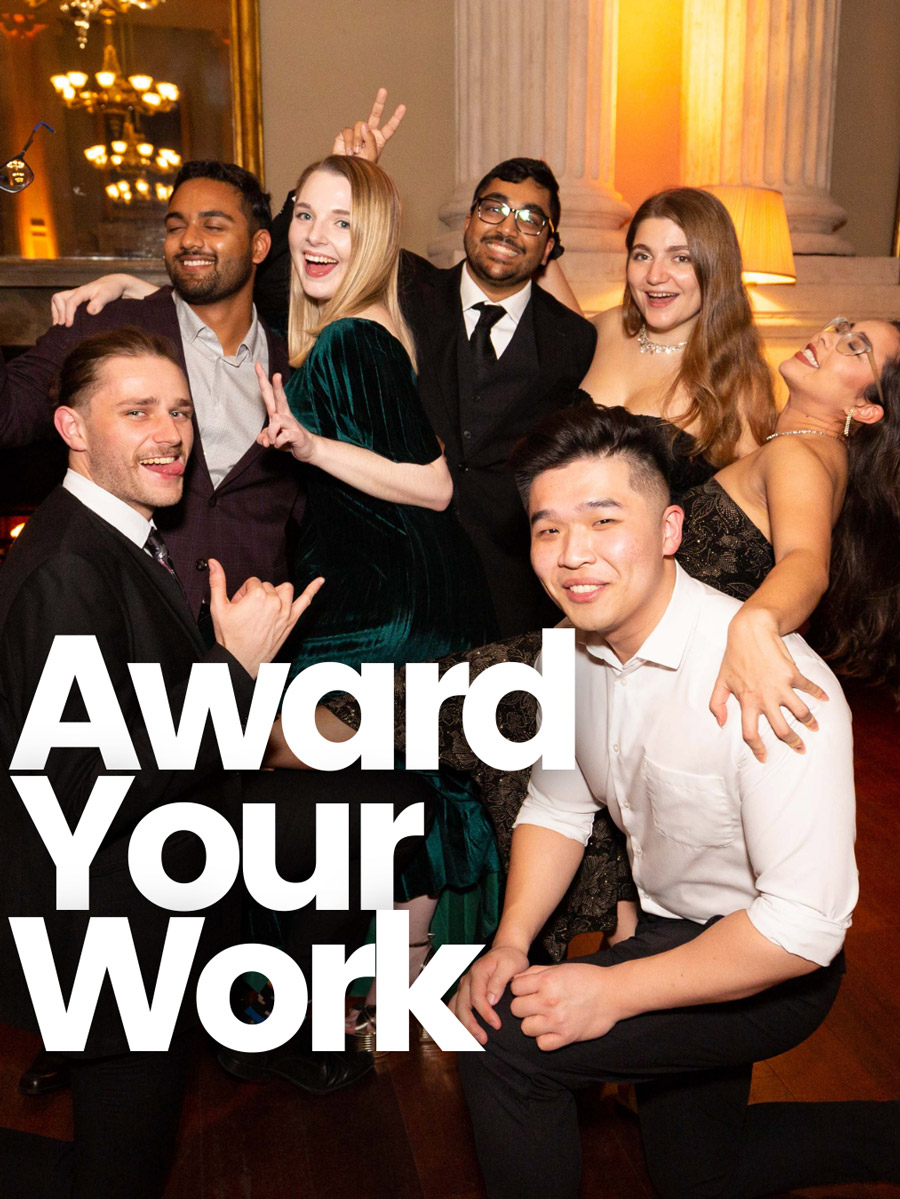 Who Is Eligible to Apply?

Students from the classes of 2022, 2023 and 2024 (includes second-entry undergraduate degree programs such as law, medicine, dentistry, business, social work, etc.)
Part-time students who are studying an undergraduate degree may also take part in UA, on the basis that they have completed at least two-thirds of their program.
There are 25 degree and subject/module categories

, external link

ranging from the sciences, to social science, to arts and humanities, to professional programs.
What Can I Submit?

Any piece of individual undergraduate coursework that received an "A" grade or higher, external link, opens in new window.
Selection Criteria
Students are chosen for their innovative approach to their subject area – "creating world-class research to tackle some of the world's toughest challenges." The Undergraduate Awards gather a panel of academics in each field to anonymously assess the work. They select the top 10% in each category, and from that, the winner.
 It is free to register or enter your work. Students may enter up to three individual submissions.