IEEE's smart cities conference brought the world to Toronto
October 30, 2018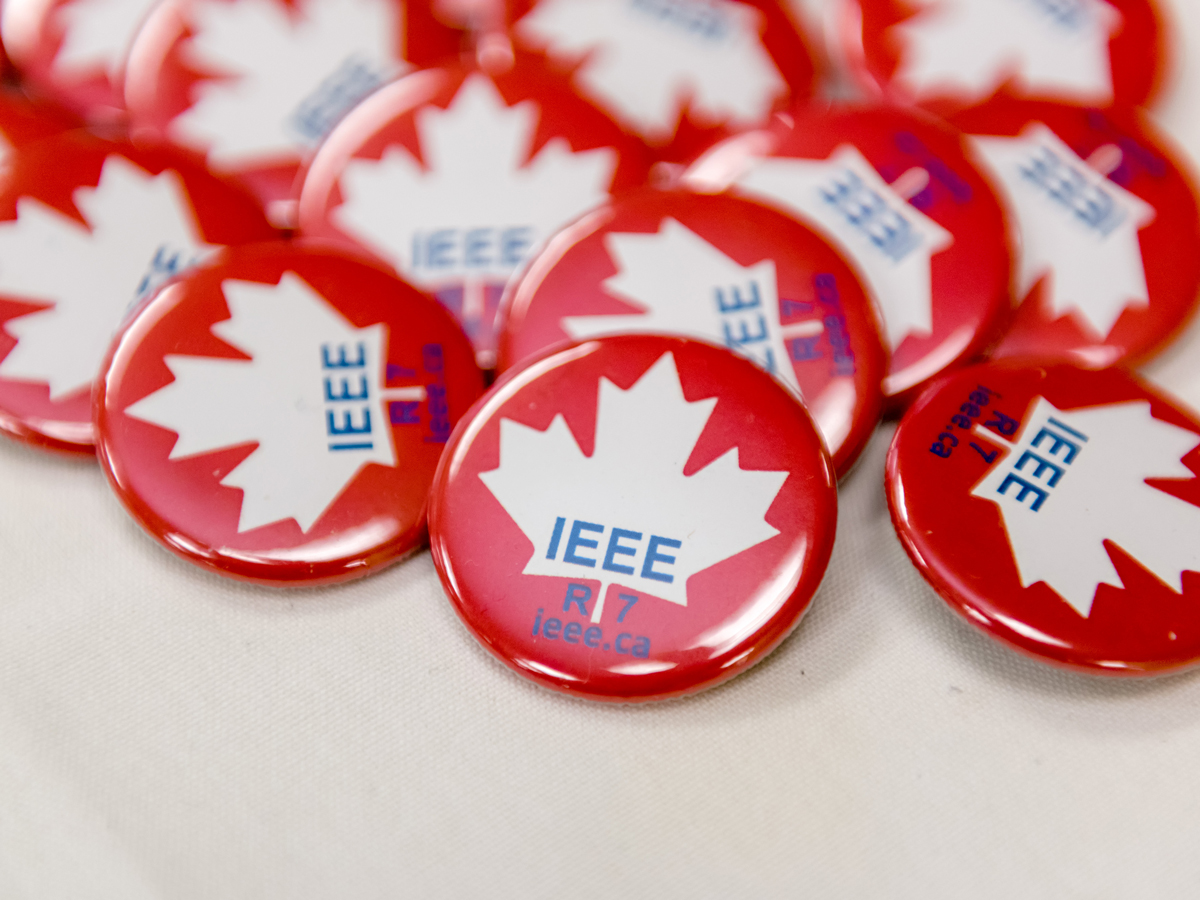 This year's two-day IEEE (Institute of Electrical and Electronics Engineers) Canada Electrical Power and Energy Conference (EPEC 2018, external link, opens in new window) was held Oct. 10 and 11 at Ryerson University. Hosted by the IEEE and the Centre for Urban Energy (CUE), this was the 18th edition of the prestigious event and the first time it had taken place in Toronto. This year's event brought together over 175 attendees from across Canada and around the globe. Australia, Brazil, China, Finland, Germany, Iceland, Indonesia, Iran, Japan, Poland, Slovakia, South Africa, Sweden, Uganda, United Arab Emirates and United States were all represented. The theme for 2018 was "Clean Technologies for Smart Cities".
Notable speakers included Maike Luiken, president of IEEE Canada, and Parveen Verma, head of network planning and engineering at Tata Power Delhi Distribution Limited. Bala Venkatesh, conference chair and academic director of CUE, kicked off the conference by welcoming all the attendees from around the world and introducing Luiken, who delivered a short address to set the stage.
"Plentiful, affordable energy is truly the key enabler to solve many of the world's issues. We need energy to provide clean water, food security and access to the internet," said Luiken. "With this conference, we are having one of the key enabling meetings to actually advance technology for the benefit of humanity."
The latest research and development in areas such as smart grids, electric vehicles and wind energy was presented in over 100 paper sessions throughout the two days of the conference.
There were also various exhibits, industry sessions and tutorials, such as "Building Blocks of a Smart City", "IoT Solutions for the Digital World" and "Changes in the New Energy Market", featuring speakers from various companies including Burns & McDonnell, Schneider Electric, Siemens and ATCO Electric.
Wendy Ampadu, a senior technical student intern at Toronto Hydro, liked the way the conference brought together academia and industry.
"There were a lot of professionals involved, especially within electrical engineering. I saw professors and industry people, which I'm happy about. Most other conferences I've been to have mostly just had students," Ampadu said.
Day two concluded with a young professionals event and a panel on women in engineering, featuring Neetika Sathe of Alectra, Shadi Chuangpishit of Quanta Technology and Sheldon Williamson of UOIT, moderated by CUE senior research fellow Jessie Ma.
"The more diverse the teams are in the workplace, the better solutions you'll come up with. But just having diversity is not enough. You need to be able to provide a very inclusive environment, so that all diverse minds can come and collaborate," Sathe said about the importance of diversity in the smart grid sector.
Leaders Circle were one of the patrons for EPEC 2018. Manager Kathy Nicolay said the conference was crucial in highlighting the role women play in the energy industry.
"One of the best things for me was meeting all the students," she said. "There were a lot of female students in engineering and that was really inspiring and special. We're really glad we sponsored and participated."
EPEC 2019 is scheduled to be held September 22–24, 2019 in Montreal. Photos from EPEC 2018 can be viewed via our Facebook page, external link, opens in new window.
Kiki Cekota is a fourth-year journalism student at Ryerson University.
"With this conference, we are having one of the key enabling meetings to actually advance technology for the benefit of humanity."