Student Spotlight
Interview with Michael Teitelbaum
December 02, 2019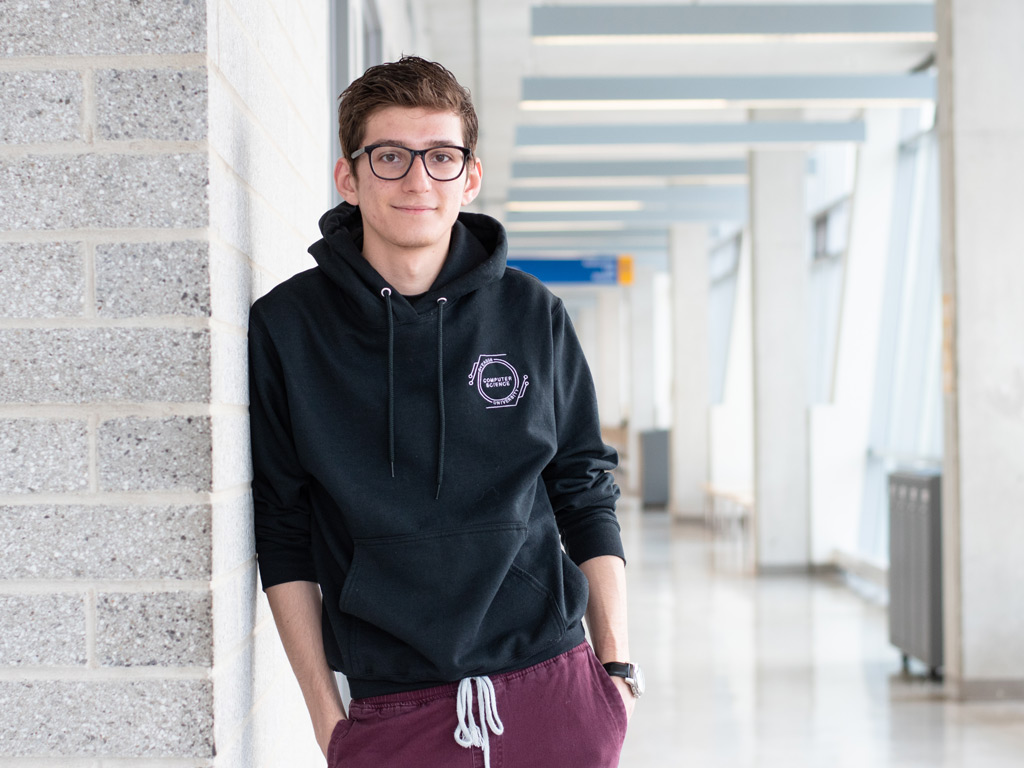 Computer Science at Ryerson: What's one aspect you appreciate about the program?
Ryerson's Computer Science program does a great job of helping you develop the essential skills that you need as a computer scientist while at the same time giving you the flexibility to pursue the specific parts that you are interested in. There is plenty of support and guidance provided to you if you need it, as well as the freedom for you to choose your own path.
Future Plans: What are your plans after graduation?
I want to continue my education and pursue a Master's degree in Computer Science. The fields of Machine Learning and Computer Vision have made huge and amazing advancements over the years and I have become very passionate about them. They present solutions to some of the world's biggest problems from self-driving cars to detecting and curing cancer. I am fascinated by what can be accomplished and I want to help contribute to these causes.
Co-Op: How have you benefited from being in co-op?
Co-op has definitely been one of the most rewarding and informative experiences that I've had throughout my degree. It has given me the chance to experience applying my skills in an actual working environment, learning how software development works in a practical way. I could take the skills that I learned from my courses, and apply them to real-world development problems. It has also helped me get a much clearer picture of the path that I want to pursue in the future.
Research: You had the chance to be involved in research during your undergrad program. Tell us about that:
During the past year, I have worked with a postdoctoral fellow from Mount Sinai Hospital working on an application that helps smokers reduce their cravings. We worked closely together to plan and design the app and it gave me a great opportunity to see how the research process works, and develop my skills along the way. I learned a lot during this time and am looking forward to applying these skills in my future plans to pursue a thesis and hopefully, a Masters degree.
Extracurricular: You're very active in student life. How did that change you?
During my time at Ryerson, I have had the privilege of being a part of several different groups on campus. The Ryerson Science Society has been a big part of my university life for nearly two years. Moving from VP Communications to President, I got the chance to work with people from all over the university, and do my part in helping and advocating for all science students. I have also been a Supported Learning Group leader at the Student Learning Support Center for two years as well. As an SLG Leader, I helped many first year students with their Computer Science and Math courses and guided them through the problems that I could remember having. It was an amazingly rewarding experience as I could assist my fellow Computer Science peers along their path and loved seeing the progress and confidence students gained over the year.